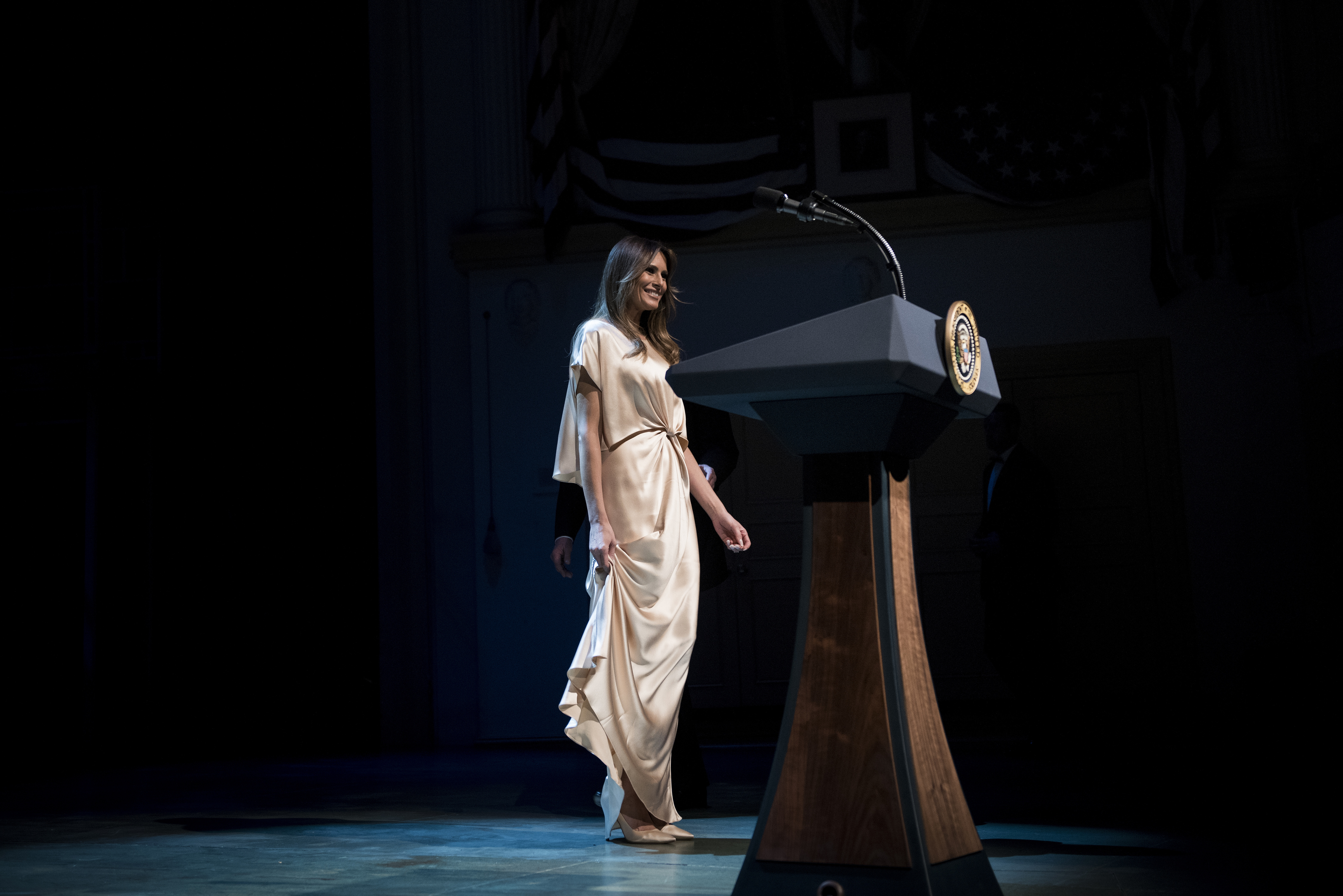 For what some are calling the Trumps' debut on the Washington D.C. social scene, Melania Trump chose to step out in a relaxed take on her signature style. While attending the Ford Theatre's annual gala on June 4, the first lady donned a solid gold silk dress from Monique Lhuillier. And it seems Trump is finally embracing some homegrown talent. Though Lhuillier is Filipino, her business is based in Los Angeles, where many of her pieces are created; in fact, this particular dress was made in the U.S.
While the golden frock was certainly more relaxed than Trump's usual go-to of a belted suit or dress, this strategic outfit still aligned with her recent spate of flattering sartorial choices. Her Sunday night style was still nipped in at the waist, albeit it was achieved via a built-in knot, not an external accessory. It was also rather flattering for her figure, as the silhouette skimmed FLOTUS' body, rather than being way too tight.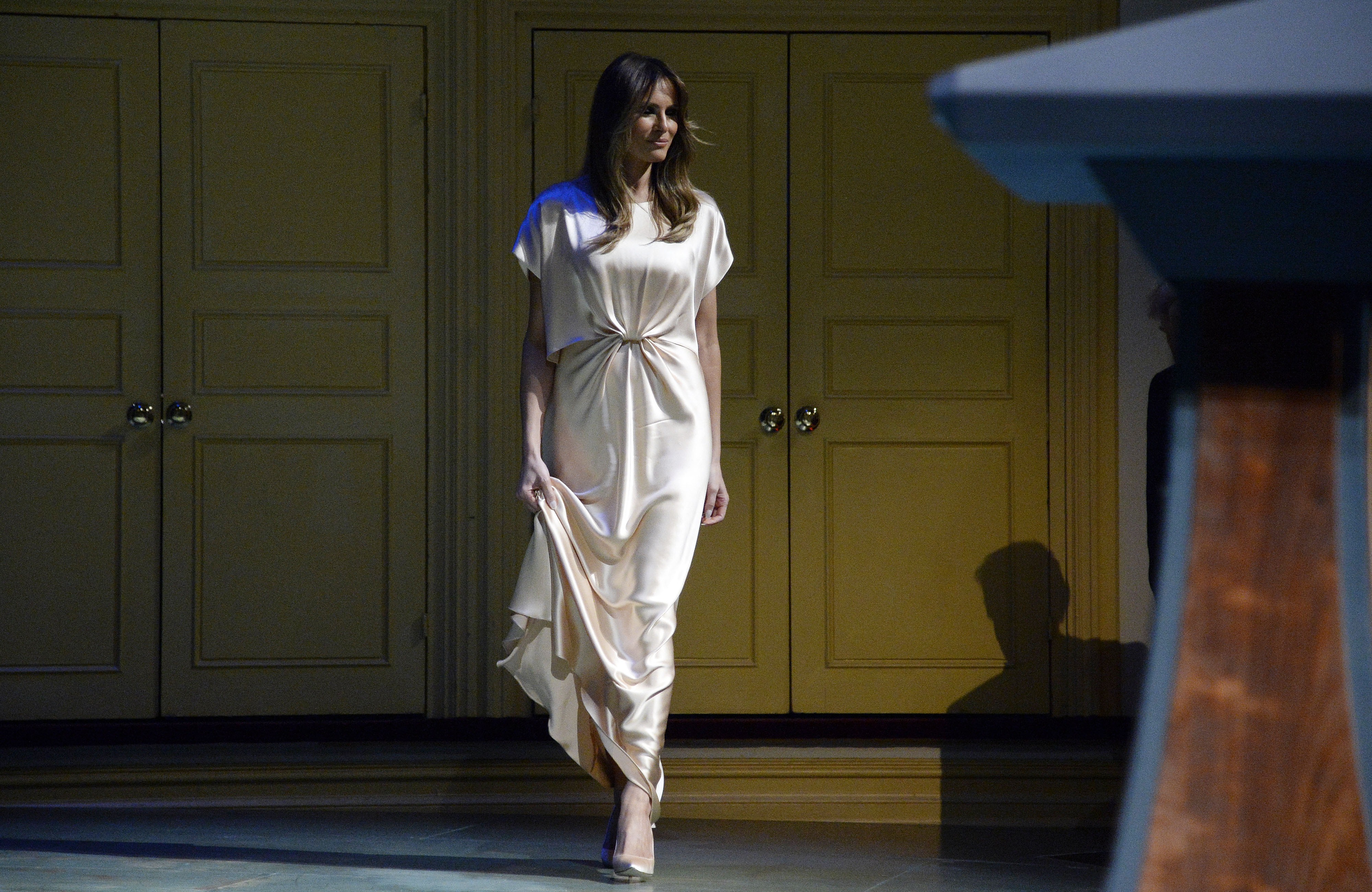 Considering the steamy temps that swept the city of D.C. this weekend (87 degrees is no joke), this Monique Lhuillier selection was a weather appropriate choice that was still tasteful. Not only is the light silk fabric pleated to perfection, but the draped back offers just the slightest hint of a breeze. She finished off the look with a no-fuss pair of Manolo Blahnik heels that almost perfectly matched the hue of the Monique Lhuillier dress.
For those looking to stock up on a special summer dress, this exact style is still available from Monique Lhuillier's site for $2,595. But you might want to act fast; there's only one size still available.