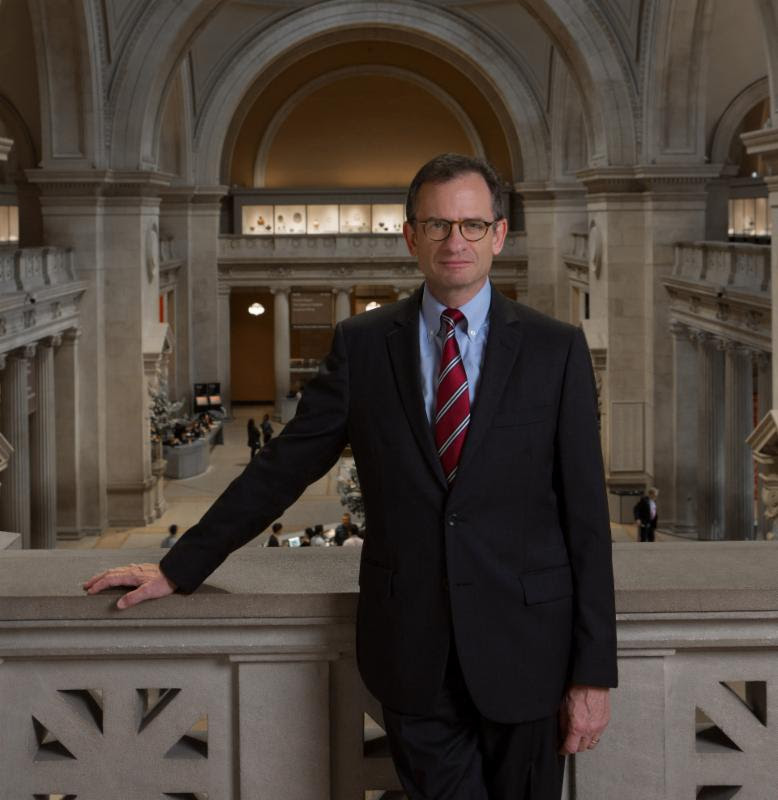 It's been nearly four months since Thomas P. Campbell resigned his post of eight years as the director of the Metropolitan Museum of Art, and today the museum has officially announced it will begin the search for his replacement. But in the meantime, the museum has also taken steps to rearrange its leadership, officially adding the responsibilities of Chief Executive Officer to Met President Daniel H. Weiss' title.
The decision to give Weiss, who has served as president since 2015, reign over the museum's leadership came in the form of a unanimous vote from the Met's board. "The Board couldn't be more confident in Dan's ability to take the Museum to even higher levels of excellence," said Board chairman Daniel Brodsky in a statement. "His contributions as President of The Met during the past two years have been exemplary, both in supporting the Museum's vision and in establishing a sustainable path for our financial and managerial operations."
In a press release sent out Tuesday morning from the Met, the museum clarified Mr. Weiss' role from that of director by saying, "The President and CEO will be responsible for the overall leadership of the Museum, and the Director will lead the core mission functions."
The Met's statement further clarified by saying, "In partnership, Mr. Weiss and the Director will establish the Museum's key institutional, capital, and infrastructure priorities. The Director will be responsible for setting the artistic direction and curatorial priorities of the Museum, including the exhibition and acquisitions programs, conservation and scientific research areas, as well as education and public programming."
Weiss' new title returns institution's hierarchy, from what it calls a "dual-leadership" modern to a "single-leadership" model, wherein the Met's director will report directly to Mr. Weiss, as was the model when Philippe de Montebello was director beginning in 1977. However, in 1999, de Montebello was named director and CEO, shifting the traditionally program-focused role to include financial organization as well.
Weiss, who is a scholar of Western Medieval and Byzantine Art and holds an MBA from Yale, has served as interim CEO since February 2017.