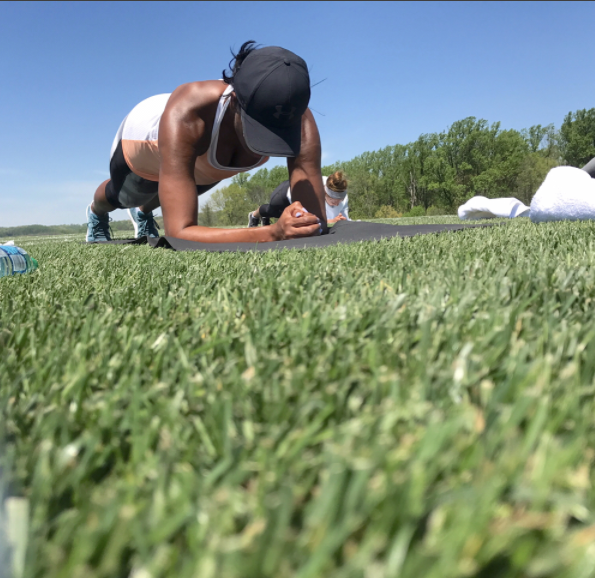 Michelle Obama has become the latest fitness blogger, by sharing her boot camp routine on Instagram. But unlike other #fitspo tutorials, this one happened on the White House lawn. One can only hope that she listened to Pitbull while working out.
In her caption, Obama divulged how she used to host exclusive bootcamp weekends for her BFFs. It's unclear if Beyoncé attended these workouts, before President Obama accidentally revealed information about the twins. Perhaps Queen B taught them her best dance cardio moves, all while wearing Ivy Park.
"It didn't matter that we were all at varying fitness levels," she wrote, displaying the body positive tone she was known for during her time as first lady. Of course, she threw in a bit of feminism for good measure: "Our bootcamp weekends were a reminder that if we want to keep taking care of others, we need to take care of ourselves first."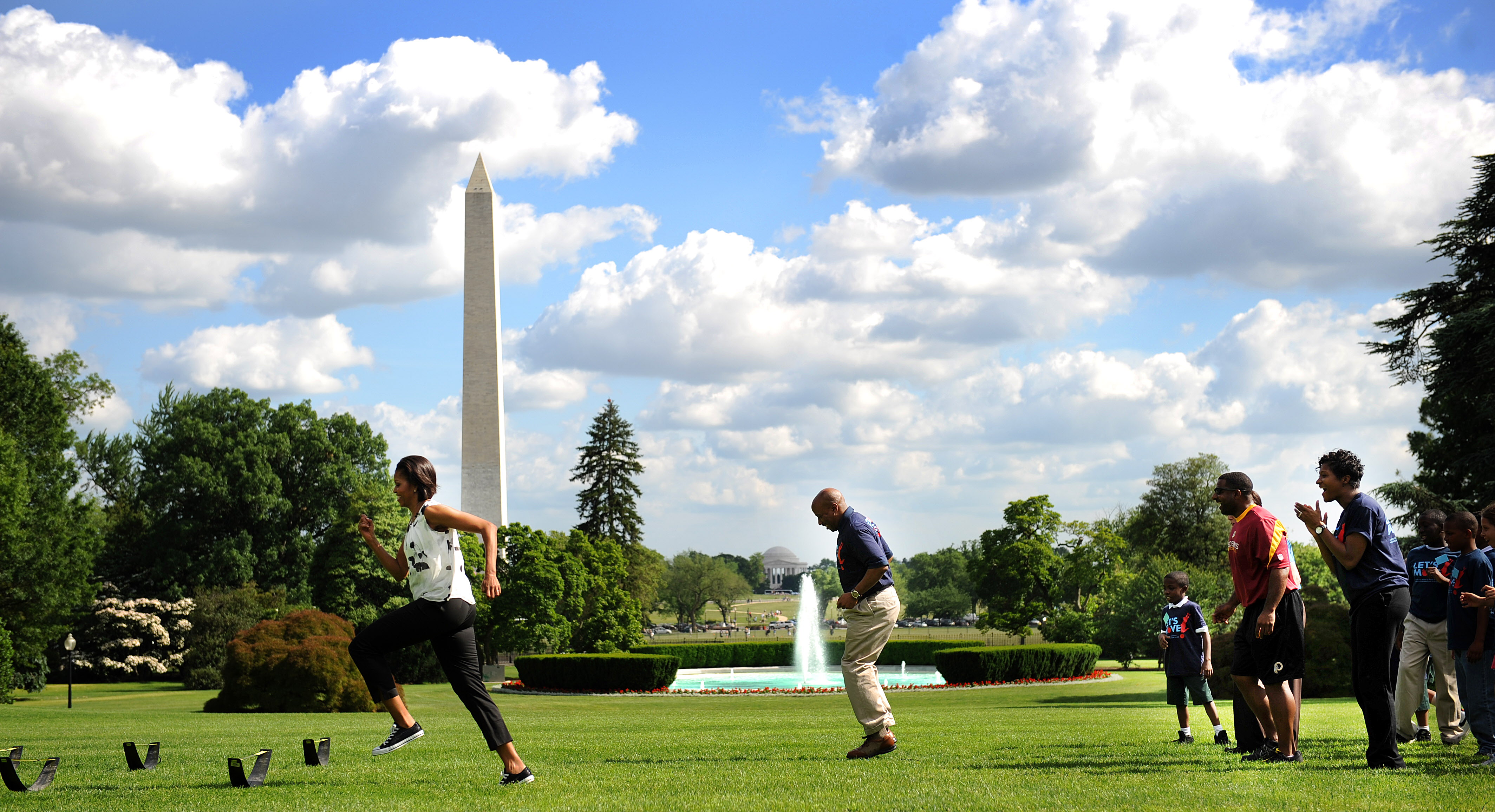 The workout seemed to entail plenty of planking, squats and crunches. The only issue? She didn't reveal how long you have to hold those planks in order to actually replicate her toned arms.
This isn't the former first lady's first foray into fitness. With Let's Move, she encouraged children to be active, even jumping and running with them. And it's not the first time she's given folks a peek into her routine. She showed off her jump rope skills and boxing prowess back in 2015. But her best workout ever was toting Billy Eichner around in a shopping cart.
The slideshow ended with a bit of inspiration for others, as she encouraged her followers to workout with their friends this summer…even if they find themselves in a gym, instead of at the White House.