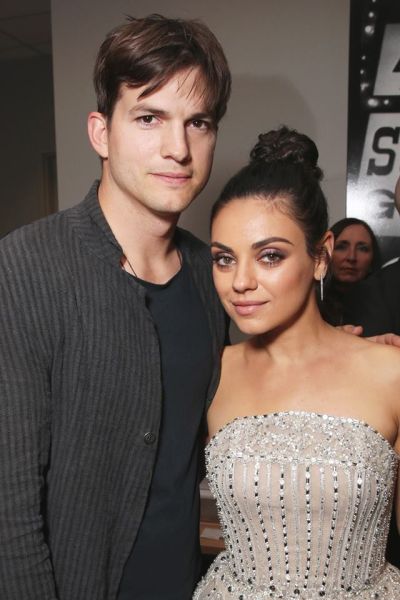 Mila Kunis and Ashton Kutcher are already in vacation mode. The couple just bought a new beach compound, located right on the ocean in a low-key town on the California coast.
Kunis and Kutcher paid $10.1 million in all cash for this 3,100-square-foot abode in Carpinteria, a small city in Santa Barbara.
It's just a few hours away from their Beverly Hills manse, where the couple, who married in 2015, live with their two children.
The pair bought the six-bedroom, 4.5-bath home on Padaro Lane in early June this year, but it's not the first time they've ventured to the charming seaside spot; they've been seen on vacation there many a time. And now, they have a permanent home directly on the ocean. Perhaps that's why the property doesn't have a swimming pool, but there is still a hot tub on the back porch.
The listing, held by Compass broker Pamela Regan, reads less like a description of the home and more like a seaside resort's online bio, but it does give a nice picture of "cool wet sand between your toes" and "a vista of the ocean and islands that beckons you to leave the week's travails behind."
There are two fireplaces in the main residence, as well as white oak floors throughout, a remodeled kitchen with a breakfast bar, a separate dining room and an enclosed patio. There is also an approximately 1,000-square-foot guest cottage on the .71-acre property.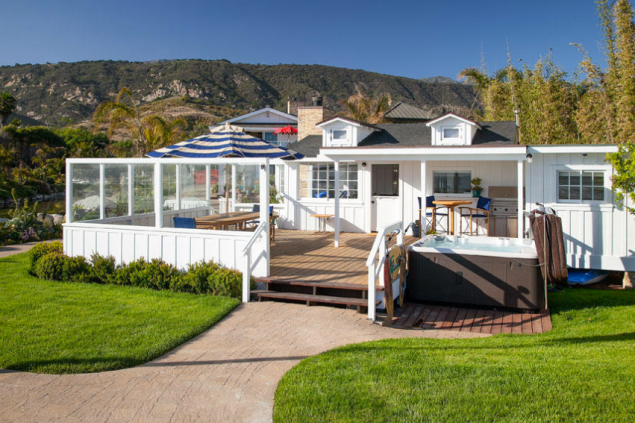 And while Carpinteria might be less buzzy than neighboring vacation areas like Montecito, where Kunis' Black Swan costar (and Kutcher's No Strings Attached costar) Natalie Portman just bought a $6.5 million beach home, it's just as celebrity-filled—indeed, George Lucas recently purchased a home on the very same street as Kutcher and Kunis.