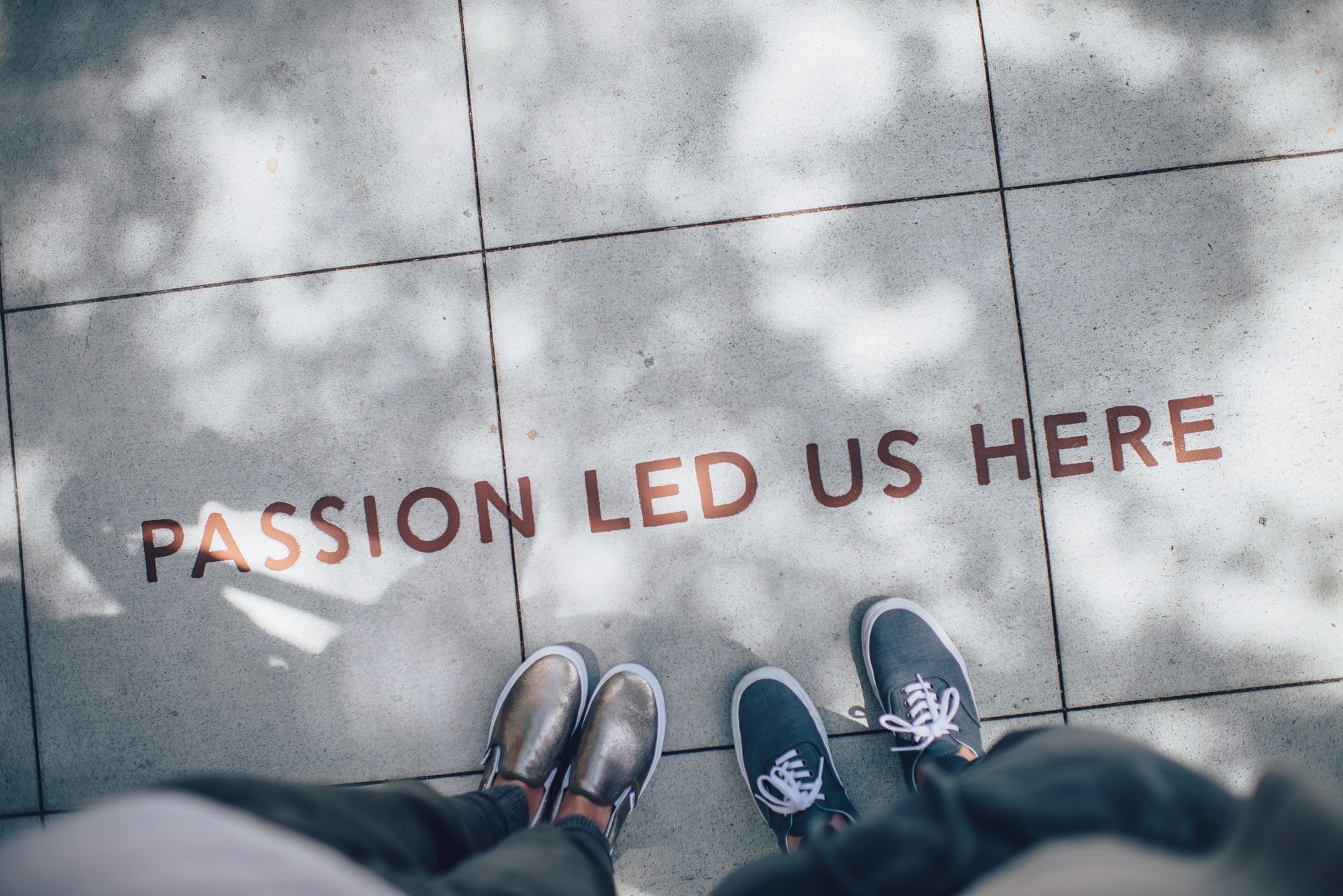 Work-life balance is a polarizing topic, especially for Millennials.
Now hailing as the largest share of the American workforce, Millennials are also the most likely generation to switch jobs. With a recent Gallup poll reporting upwards of 60 percent being open to new job opportunities at any given time, it's clear that most Millennials are looking for something outside the traditional definition of work.
That same Gallup poll found that only 29 percent of Millennials are engaged in the workplace, meaning that less than three in 10 cite being emotionally connected to their job or company. Despite the trend towards increased workplace flexibility to help with work-life integration—unlimited PTO, working from home, and staggered hours to cut down on commute time—more Millennials are job-hopping or leaving behind the security of full-time employment to join the gig economy.
What is work-life integration, anyway?
I've found that work-life balance/fit/integration has a different interpretation to each of us—and that definition is always shifting as we, ourselves grow and change.
Work-life balance/fit/integration has a different interpretation to each of us—and that definition is always shifting as we, ourselves grow and change.
When you're in a role that's fulfilling or working with a team of people you're excited to see every day, you tend to enjoy spending more time at work. It begins to feel less like an obligation and more of a privilege.
Margho Dunnahoo-Kirsch, a corporate recruiter at email marketing provider SendGrid is in this camp. For her, work-life integration isn't something she really puts much thought into. "Our people make or break us, so hiring is #1 at our company. I want to show candidates the drive we have as recruiters and I have such a passion for what I do, that I find a lot of happiness in my day-to-day at work," she explains.
However, that passion Dunnahoo-Kirsch has for her work and the team she collaborates with can sometimes lead to blurring the lines between work and personal time if she's not careful. Over the years, she's developed a system that forces her to leave the office at a reasonable hour. "It's pretty easy for me to work late nights, but in order to shut off from recruiting, I schedule a workout class at 6:30 pm—so no matter what I have to leave work by 6:00 pm. Once home, I make it a point to not check my email unless I have an offer out or I'm trying to get hold of a candidate. On the weekends, I avoid checking email until Sunday night and work a few hours so my Monday goes much smoother."
By booking her workout classes in advance, Dunnahoo-Kirsch is able to combine the commitment she makes with the social pressure from friends she works out with, into a powerful accountability hack for keeping her version of work-life integration in line.
Yet for many Millennials, staying five minutes later than usual can feel like torture.
When you have a boss that micromanages your schedule, or you find yourself in a position that's not engaging your interests, the hours on the clock can't move quickly enough. If a core aspect of your work—from the people, to your position, the product, or the company's mission—isn't aligned with your personal motivations, defining clear boundaries for work-life integration will likely be more important in your current job.
Millennials need to be in control of their own work-life definition
At the end of the day, work-life integration really boils down to just one thing—control.
Since we all crave different levels of clarity between work and personal time, and because that sentiment often shifts based on workplace-related factors, the most effective companies are realizing that Millennials need autonomy to set their own boundaries.
At the end of the day, work-life integration really boils down to just one thing—control.
Here are a few innovative ways companies are empowering employees to create their own versions of work-life integration in the workplace:
Flexible work schedules (that could allow for working out in the middle of the day)
Company-paid vacations for important milestones (such as work anniversaries)
Funding employee-led organizations, clubs and mission-driven causes
Setting aside regular outdoor time and events for employees to get out of the office and chat about non-work related topics
Freedom to make strategic decisions at all levels of the company
Volunterring during work hours
Bringing pets to work
Unlimited paid time off (and incentivizing employees to actually use it)
Catered meals
However, the reality is that this level of flexibility is difficult for many companies to compete with, which leads many Millennials to take things into their own hands.
The decision to pursue self-employment is often fueled by this desire to create our own definition of work-life integration. From my own personal experience, that was a huge motivation for me to start freelancing on the side of my day job several years ago.
That same pursuit of lifestyle control is also what led Justin Katz, a landscape photographer, and co-founder of Travelstoked to ultimately sever ties with his day job this year too. Once an avid proponent of maintaining a clean divide between work and personal life, Katz has since changed his tune after making the shift to self-employment. He explains, "It's funny, I used to feel very strongly about maintaining clear lines between my work life and my home life, but now that I've started my own company, that has almost entirely disappeared."
"It's funny, I used to feel very strongly about maintaining clear lines between my work life and my home life, but now that I've started my own company, that has almost entirely disappeared." – Justin Katz
"I'm fortunate," Katz continues, "because as a professional landscape photographer the things that bring me joy are also the things that pay the bills. This means that my work trips are the kinds of things I used to do to unwind from work in the first place."
Create your own definition of work-life integration
If you're struggling to find the right amount of work-life integration, here are a few questions to ask yourself that'll guide you towards figuring out what you need right now (and how to achieve it with your boss).
Are you burnt out by the end of your workday?If so, why? What tends to be the biggest contributor to your workday burnout? If you're consistently given an unrealistic workload or lack adequate support from your manager to actually get work done, it's time to have an open discussion with your manager.Define exactly what you need, whether that's a larger budget to get real results, an assistant, flexible hours, working from home a few days a week, time to go to the gym and clear your head in the afternoons, more realistic expectations, the ability to define strategic goals, or otherwise, and explain how that'll have a positive impact on your output.

Make a case that it'll help you become a more productive and happier employee—the worst you'll hear is a no and you'll feel better having asked for what you need.

What's one thing you'd do more often if you didn't have a full-time job?Sleep until 9:00 am? Go for an afternoon run? Spend more time at a volunteer organization? Take a walk through the park? Work on a side project you've been wanting to try out? Head to the gym whenever you want?Choose one that'd make the most positive impact with regard to how you feel about your job and pitch your manager on why they should give you an hour a day—or a few hours a week to incorporate it into your work routine.
Do you resent working into the evening or on weekends?There's a big difference between that one time you have to stay late to finish up a big new project and when it turns into an expectation that you're in the office until after the sun goes down every day.Where is your line? Decide exactly what you're ok with when it comes to working outside of the traditional workday and start employing systems (like scheduling workouts or picking up your kids from school) to bribe yourself into sticking with the level of work-life integration that keeps you happiest.

If you need manager buy-in to help create your ideal balance, think about where they're coming from and what their incentives are. Make an appeal that gives them ammo to sell it through to their boss, too. Most managers are willing to go to bat for requests that are likely to have a positive return on employee productivity and morale, so stick with those main motivators.
What if this just doesn't work?
If your employer isn't willing to work with you (within reason) to help define a work-life integration that allows you to be the happiest, most productive version of yourself, it may be time to pursue other opportunities.
In fact, it could be both in your best interest and your employers, to part ways in the near future if you can't find a mutually beneficial solution to the work-life integration you need.
Life's too short to waste time doing work that isn't meaningful—or to watch the years go by working with an organization that doesn't give you the lifestyle control you desire. Plenty of companies will.
Ryan Robinson is an entrepreneur and content marketing consultant to the world's top experts and growing startups. On his blog, ryrob.com, he teaches over 200,000 monthly readers how to start a profitable side business. Find Ryan on Twitter: @TheRyanRobinson.