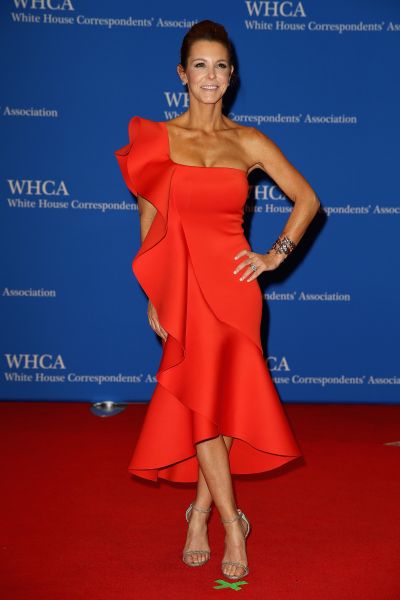 Last month, MSNBC announced anchor Stephanie Ruhle is getting another show on the network, Velshi & Ruhle, a weekly business program on the network which she co-hosts with Ali Velshi.
The journalist is already the anchor of MSNBC Live, and co-anchor of Weekend TODAY on NBC, so perhaps she felt it was the perfect time to upgrade her personal residence.
Indeed, Ruhle and her husband, hedge funder Andy Hubbard, reportedly doled out $7.5 million for a four-story townhouse on the Upper East Side, per the New York Post. They previously owned an apartment in Tribeca, which the couple, who have three children, sold in 2015 for $5.2 million.
Prior to her gig at MSNBC, Ruhle worked as an anchor and editor-at-large at Bloomberg (remember that Martha Stewart interview that brought about her feud with Gwyneth Paltrow?). Before that, Ruhle was a finance exec.
Their newly purchased home appears to be an entirely renovated 19th century townhouse on 82nd Street, between Third Avenue and Lexington. The four-bedroom, 3.5-bath abode is comprised of a living room, dining room, great room and library. There are four fireplaces in the 3,420-square-foot house, and the finished basement includes a media room and a gym.
In terms of exterior space, there's a landscaped garden with a built-in gas grill located off the great room, as well as a roof terrace. Maybe Ruhle will give her newly engaged fellow MSNBC host Mika Brezezinski some advice on finding the perfect home, as the Morning Joe co-host listed her Bronxville house earlier this year.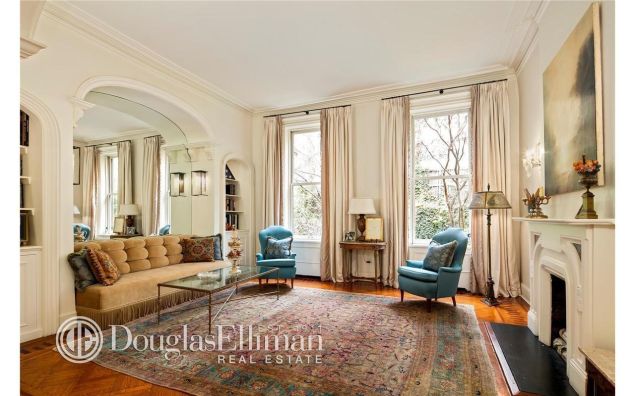 And Ruhle isn't the only anchor in the NBC network making some moves around the city as of late—Today Show co-host Savannah Guthrie is currently trying to find a buyer for her own Tribeca residence, which is currently on the market for nearly $6 million. Maybe she'll join Ruhle and Matt Lauer on the Upper East Side .