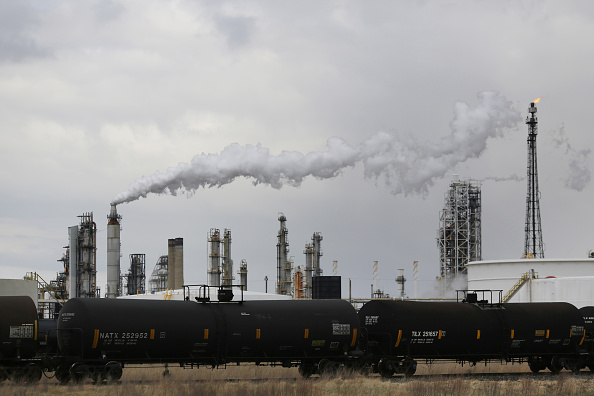 Three Democratic candidates for governor have pledged that, if elected, New Jersey will keep following the requirements of the Paris climate accord regardless of President Trump's decision last week to withdraw the United States from the international pact.
Former U.S. ambassador Phil Murphy, Assemblyman John Wisniewski (D-Middlesex), and former U.S. Treasury official Jim Johnson all said last week that they would follow the lead of California, Massachusetts, New York, Washington and other states that have committed to keep following the Paris agreement in the wake of Trump's decision.
"New Jersey's future is at risk because of climate change, and President Trump's nonsensical call to withdraw from the Paris accord puts us in danger unless we take action for ourselves and lead," Murphy said in a statement on Friday. "Governors will never have mattered more, and as governor I will see that we work in partnership with our fellow states for what's right for our people and nation, regardless of what Donald Trump says."
Wisniewski said that "as a state, New Jersey must treat climate change like the emergency it is."
"We must dedicate resources and commit ourselves to the Paris accords even if Trump is taking a swan dive on his responsibilities," Wisniewski said in a statement released Thursday after the president's announcement.
If a Democrat wins the governorship, the state Legislature is likely to back up any effort to preserve the Paris agreement at the state level. On Monday, state Sens. Bob Smith, the chairman of the Senate Environment and Energy Committee, and Linda Greenstein, the vice chair, said they would seek to join the coalition of states preserving the agreement.
"As a densely-populated, coastal state, New Jersey is especially vulnerable to the disastrous effects of the ongoing changes to the environment," said Smith (D-Middlesex). "We should join with the other states that are acting responsibly on behalf of their residents and future generations."
A coalition of major tech firms is also planning to keep following the Paris climate change agreement despite Trump's move, including Apple, Amazon and Google, Recode reported Monday.
The environment has been a hot topic in the Democratic primary race. Wisniewski has criticized Murphy for investments in fracking and gas pipelines despite opposing those things as a matter of policy. Murphy has said that if elected, he would place his investments in a blind trust. Wisniewski has been criticized for representing a polluter in Carteret, which is in his district.
Massachusetts Gov. Charlie Baker is a Republican. In New Jersey, the Republican front-runner, Lt. Gov. Kim Guadagno, has not weighed in on the Paris agreement. Assemblyman Jack Ciattarelli, a Republican competing for the GOP nomination, has said he supports Trump's decision. Ciattarelli has criticized Guadagno's campaign promise to rejoin the Regional Greenhouse Gas Initiative, a cap and trade program aimed at curbing carbon emissions.
Gov. Chris Christie told reporters last week that as a candidate for president, he had called for exiting the Paris accord.
Other reactions across New Jersey were swift and largely critical, with Democratic members of Congress warning that Trump's decision would have devastating consequences.