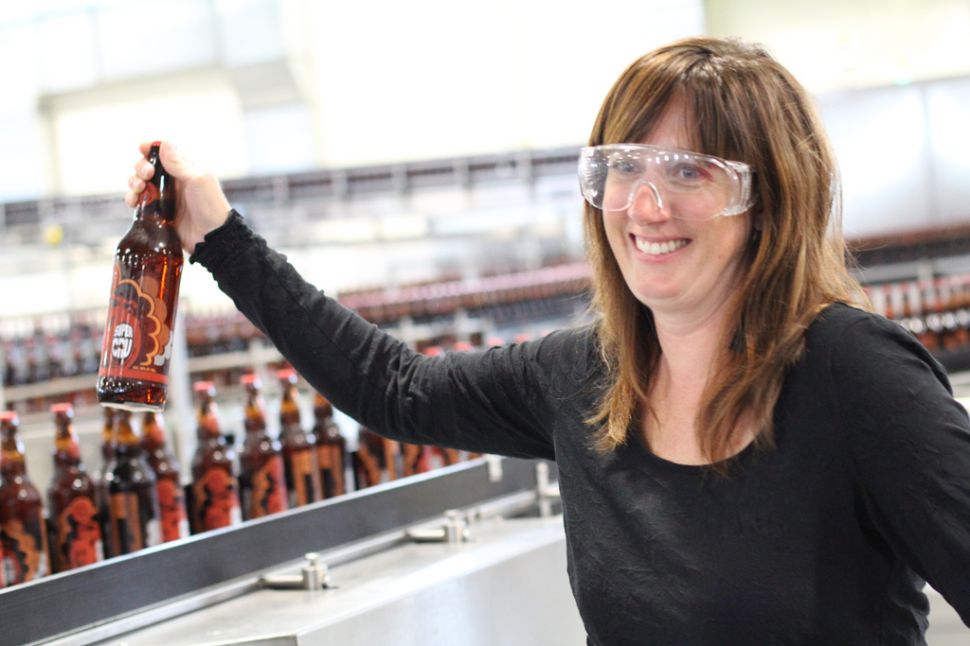 The problem with New Belgium Brewing's big brand awareness campaign in New York City: the bars kept running out of their beer. "It's a good problem," Kevin Darst, the company's digital lead said today at the Interactive Advertising Bureau's Mobile Symposium in Midtown.
New Belgium was reintroducing its IPA brand, Voodoo Ranger, across the country with combined print and digital campaigns. As a new arrival to New York City distribution, the company decided to try something new here.
In the last year, New York City has been outfitted with LinkNYC internet connected kiosks from the Google-backed company, Intersection. These 9-foot tall structures replaced the city's network of payphones, providing wi-fi and internet access to people on the street, supported by giant LED ads on both sides. Darst explained how New Belgium used the kiosks to run a "right time, right place" ad campaign for its Voodoo Ranger IPA that directed passers-by to the nearest bar that had the beer in stock.
"We were looking for a way to kind of reinvigorate this brand," Darst said. "We thought New York would be a great place to try to get some scale."
By staying in touch with bars that stocked New Belgium's beers, they knew where people on the street could go to get an IPA in close to real time. Intersection's ads are distributed to the kiosks over the internet, which made it simple to adjust their promotions on the fly in case a bar ran out of the beer.
"We had a great problem with this launch, which was out of stocks," Darst said. Even their delivery partner, the booze-on-demand app Drizly, ran out for part of the campaign.  
One goal for the campaign was to create familiarity with the beer's mascot, the Voodoo Ranger. So during the day, it was more about the character and brand awareness. They'd run ads appropriate to calendar events that tend to drive alcohol consumption (e.g. St. Patrick's Day and March Madness). They showed large images of their Voodoo Ranger with relevant comments, written in his voice. Darst described the ranger as "witty, but not condescending."
"It was similar to using Twitter and social, which is real time messaging," Darst said, allowing them to shift messages when events dictated, such as an upset in the NCAA basketball tournaments.
As it got later in the day, the ad strategy would shift as the time approached what Darst called "Beer:30."
"We used Google time data to find what would be the ideal time for that," he said.
Looking on any location's entry on Google Maps shows how busy different spots are at different times. The company used that same data to help find when people in one part of New York tended to make their way to happy hour.
"You get really close to the moment of consumption," Intersection's Marta Martinez said.
Next time New Belgium runs a campaign like this, it plans to brew more beer.