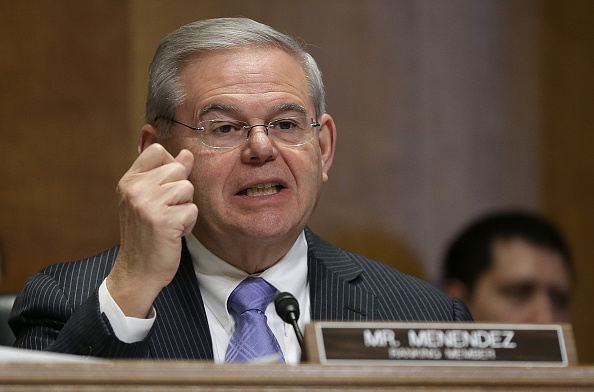 Cuban-American elected officials in New Jersey are cautiously optimistic about President Donald Trump's decision to rollback former President Barack Obama's normalized U.S-Cuba relations policy.
Under Obama's administration, the U.S. eased a longstanding trade embargo that forbid U.S. companies from trading with the communist country. Obama also lessened travel restrictions barring U.S. citizens from entering Cuba. Supporters of the normalization said that the policy was a critical step forward to end frigid relations with the nearby island nation. Opponents —many Cuban Americans among them— said that normalizing relations could flood the country with U.S. dollars without ensuring that the Cuban people see any benefit. The goal of Trump's new policy is to starve the Castro regime of U.S. dollars that fund an oppressive government and military.
U.S. Sen. Bob Menendez (D-NJ) was born in the United States to two immigrants from Cuba. When Obama announced his Cuba policy in 2014, Menendez departed from the majority of Democrats to oppose the move. While Menendez has been steadily critical of Trump throughout his presidency, the senator believes that Trump's Cuba policy is a "step in the right direction."
"Allowing the Castro regime, as the previous administration did, to steadily and unilaterally reintegrate into the global economy without firm commitments to improve conditions for the Cuban people only emboldened an oppressive dictatorship to tighten its stranglehold over its citizens," Menendez said in a statement released following Trump's Friday announcement. "By prioritizing short-term economic interests over long-term and enduring American values, it provided a miraculous lifeline to a weakened regime at a time when the United States held incredible leverage."
Reinstating tighter controls, Menendez said, is the only way the U.S. can push for upped human rights in the country and political reform. Menendez also said that the U.S. is also in position to push for the return of Joanne Chesimard, the U.S. fugitive who was granted asylum in Cuba after being convicted of killing a New Jersey state trooper in 1977. In Trump's policy announcement, the president called for Cuba to extradite Chesimard.
Woodcliff Lake Mayor Carlos Rendo, a Republican, was born in Cuba and immigrated the the United States as a young child.
"As the only Cuban born Republican Mayor in the State of New Jersey, I am thrilled that President Trump rolled back President Obama's concessions to the Cuban Communist regime," Rendo told Observer. "This policy will not reward the Cuban Military or its intelligence services but instead will directly benefit its people."
Rep. Albio Sires (D-Hudson) was also born in Cuba and immigrated to the United States when he was 11.
"I'm encouraged to see the President talk about the human rights of the Cuban people," Sires said in a statement. "However, it is only a first step; President Trump must back his words with actions. The Cuban people have suffered far too long under the iron fists of the Castro brothers who continue to deny basic freedoms to everyone on the island."
While Sires expressed some optimism about Trump's new Cuba policy, he also said he is concerned about foreign aid cuts to Cuba in Trump's fiscal year 2018 budget.
"I am disappointed to see that President Trump's budget proposal would eliminate all funding to help Cubans who are fighting for democracy and human rights," Sires said. "These people risk their lives every day standing up to Raul Castro, suffering beatings, jail time, constant harassment, and even torture for defying this brutal dictatorship."
Trump's policy does not completely reverse Obama's Cuba initiatives. The recently opened American Embassy in Havana will stay open and the Trump administration will not impose limits on U.S. based money transfers to Cuba.