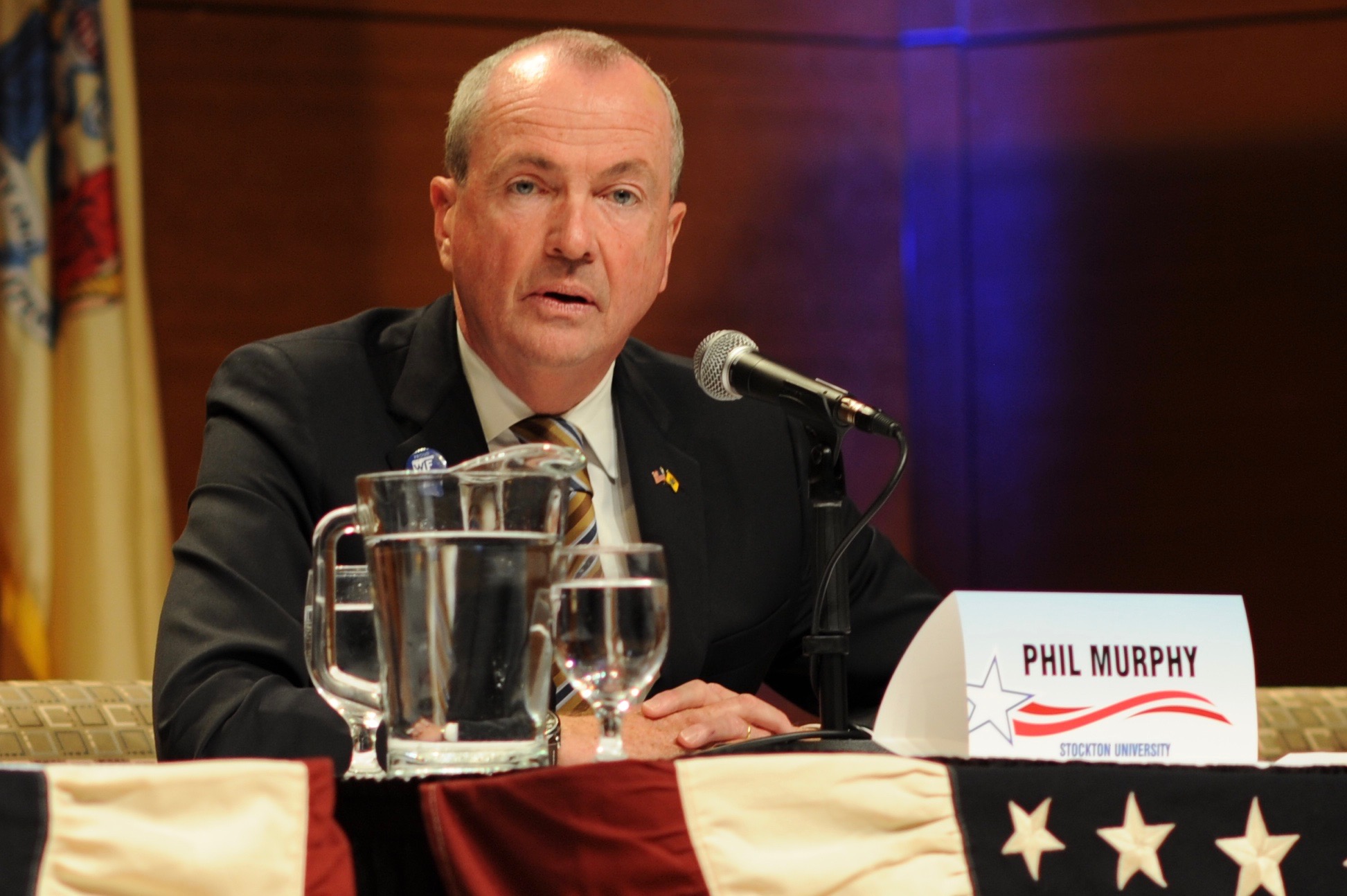 The primary races for governor this year were the most expensive in state history, with candidates and independent groups spending $42.5 million, according to the state's election watchdog agency.
Candidates from both parties spent $33.7 million combined, with Democratic nominee Phil Murphy accounting for nearly two-thirds of that total, or $21.7 million, according to campaign reports filed 20 days after the June 6 primary election.
Lt. Gov. Kim Guadagno, the Republican primary winner, was the next biggest spender, putting $3.4 million into the race, or 15 percent what Murphy spent. She was followed by Democrat Jim Johnson, a former U.S. Treasury undersecretary who spent nearly $3.2 million.
Independent committees added $8.8 million to the mix, although most of that money was spent in 2016, according to the state Election Law Enforcement Commission.
The previous spending record was from 2001, when $41.2 million was spent, adjusted for inflation, ELEC said.
Murphy, an ex-Goldman Sachs executive, spent 64 percent of all the campaign money in the race, according to ELEC. His bid was mostly self-financed, with $16.3 million coming from Murphy's personal fortune. He spent an additional $4.9 million before declaring his candidacy on two nonprofit groups that promoted policies he supports.
Unlike in the primary, Murphy has plans to apply for public matching funds for the Nov. 7 general election, which would limit his overall spending for that race to $13.8 million. By declining to participate in the matching funds program in the primary, Murphy faced no spending limit.
Only three other New Jersey candidates have spent more of their own money than Murphy to pursue state or federal offices, according to ELEC. They were former Gov. Jon Corzine, a Democrat ($166 million); Steve Forbes, a Republican ($110 million); and Doug Forrester, a Republican ($46.5 million). Those totals were adjusted for inflation.
When measuring candidate spending in isolation, the 2005 gubernatorial primaries were more costly, according to ELEC Executive Director Jeff Brindle. He said $28 million, or $35.7 million when adjusted for inflation, was dropped on that race.
But Brindle said the 2017 election saw heavy use of "ostensibly independent committees" that were formed by or to support candidates who had not yet declared their candidacies. Such groups included New Way For New Jersey and New Start NJ, which were formed to support Murphy and spent $5.1 million combined, according to ELEC.
"This is a growing trend in state and national politics and, absent legislation that regulates such (independent) spending, is likely to continue," Brindle said.
He added that he "expects spending by outside, independent groups to be extensive in the general election for governor and the Legislature."