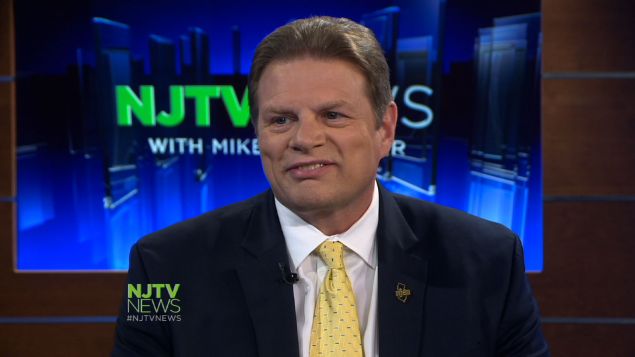 Hours after Assembly Speaker Vincent Prieto and Senate President Steve Sweeney announced a deal to revamp New Jersey's school funding formula, the state's largest teachers union called it a "senseless and cruel" way to punish some students.
The leaders of the New Jersey Education Association issued statements Wednesday night blasting the deal unveiled by Prieto (D-Hudson) and Sweeney (D-Gloucester), who had sparred for months over their competing school funding proposals.
The two Democratic leaders announced a compromise that would provide $100 million in school aid above what Gov. Chris Christie has proposed for the coming fiscal year, and an extra $25 million for preschool education. That was all right by the union.
But the controversial part of the agreement involves a redistribution of $46 million in so-called adjustment aid, a part of the School Funding Reform Act of 2008 that critics say is outdated and giving some school districts more money than they are legally entitled to every year, while depriving funds from needy districts that have seen explosive enrollment growth since 2008.
Prieto and Sweeney did not release a list of which districts would lose funding. The NJEA's leaders said any cuts were unacceptable.
"We remain firmly opposed to any school funding changes that take money away from New Jersey's children," said NJEA President Wendell Steinhauer. "They were not the ones who created our school funding problem, and we will not stop fighting to protect every student, in every district, from Steve Sweeney's sick scheme."
The NJEA is at war with Sweeney this year and spending heavily on attack ads ahead of the November general election in a furious attempt to knock him out of the Legislature. The union has been more favorably disposed toward Prieto and his plan this year, and did not single him out for criticism on Wednesday, only Sweeney and Christie. Prieto's plan was to add $125 million in funding, which he got as part of the deal, while Sweeney was pushing to redistribute aid, which he got, too, although less than he had wanted.
"Steve Sweeney's vindictive insistence on making children pay for his failures is the lowest form of political gamesmanship," said Marie Blistan, the union's vice president and incoming president. "It's not about the dollars involved. He made that clear when he negotiated the amount lower. It's about protecting his pride and salvaging a sliver of a political victory, no matter the cost to children."
The union's secretary-treasurer, Sean Spiller, said school districts were told in March how much money to expect from the state budget. The announcement that some districts would lose some of that revenue would throw a wrench into their operations, he said, calling it a "senseless and cruel" move.
Districts that get more than 100 percent of the aid they are entitled to under the SFRA would see a decline in adjustment aid under the Prieto-Sweeney agreement, the leaders announced. A list of affected districts was not given Wednesday evening. But the agreement caps adjustment aid cuts in affected districts at no more than 1.5 percent of their school budgets.