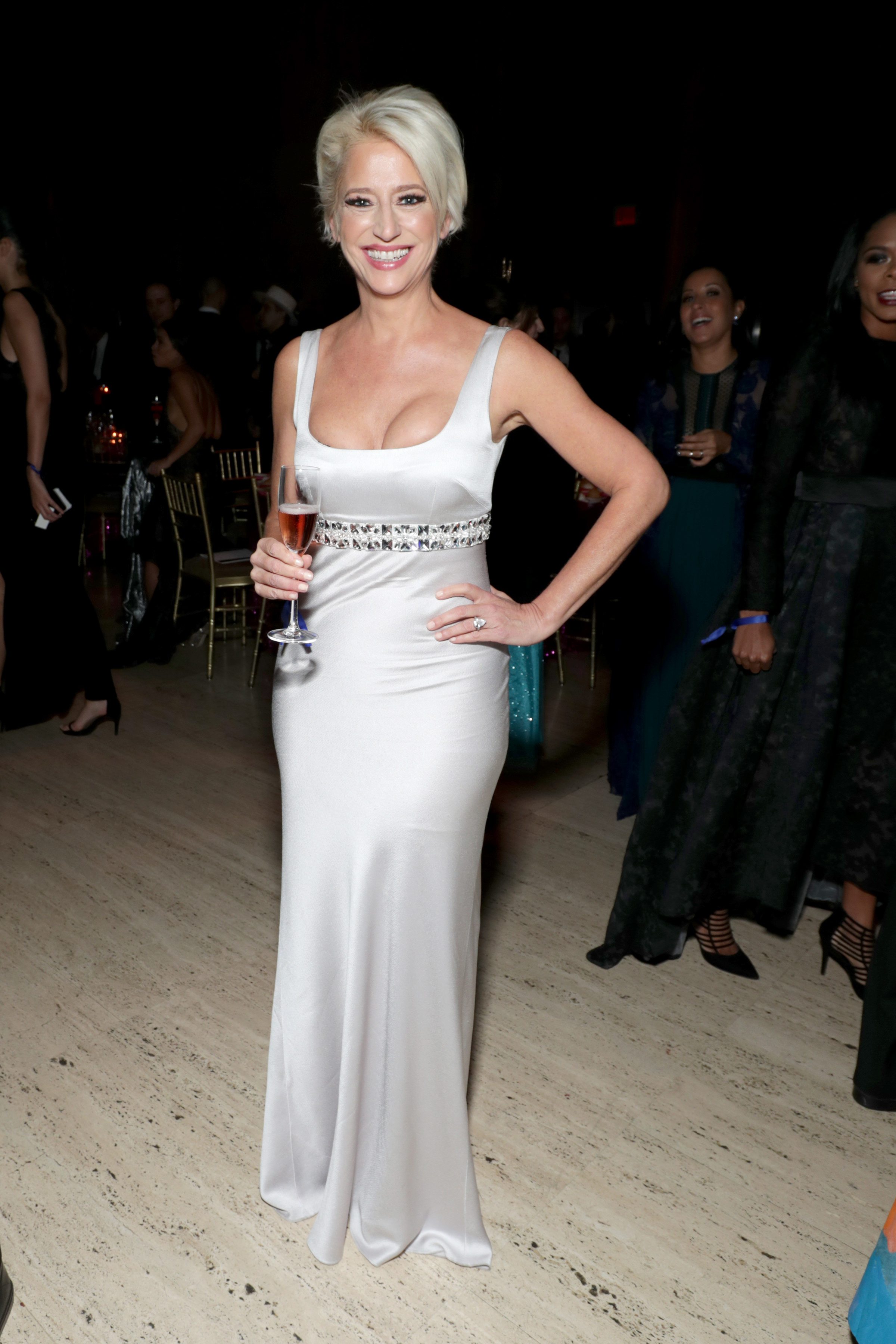 "You want to know how we're doing?" Dorinda Medley asked on Wednesday night, as a part of a toast at Megu, a restaurant in the Dream Hotel, to a small group of editors and friends. "We're doing well, b*tch!"
That phrase is an homage to one of Medley's many one-liners on Bravo's Real Housewives of New York. Now, that line, as well as ones like "Gangster in Gucci," will be celebrated in a merch collection from the star, offered as a limited launch of towels, mugs and totes, ranging from $12 – $30. Come July 1, the offerings will expand to magnets, pins and t-shirts, all together sporting about 10 of the reality star's most memorable moments.
As the latest cast member of RHONY announces another by-product of appearing on the show, we have to ask, who, exactly, wants a mug designed by Medley? Sure, she's feisty and funny, but that might not be a good enough reason for buying items that remind us of her. Nevertheless, this housewife is keen to cash in on a range of mid-price household items that will look good in an Instagram, alongside a TV screen and a bottle of wine…perhaps a bottle of Bethenny Frankel's Skinnygirl vino, while you're at it.
"People love my sayings," Medley affirmed to the Observer during the dinner. She makes a good point, as those sayings have been turned to memes and gifs on social media. "I thought, 'What could I do that was kind of witty and campy?' The mugs were obvious, but the reason I did the towel is because it's summer and it's fun." The pieces will give fans something tangible from the star, who has become a pillar of the show since she joined the cast in 2015.
"You really don't have any idea how the audience is going to perceive you," Medley said about joining the show. "When I first started, a lot of people were saying, 'Oh reality TV ruins your life.' I believe that reality TV saved my life." Though there have definitely been some rocky times, Medley and her daughter Hannah Lynch, who also appears on the show, have made it through.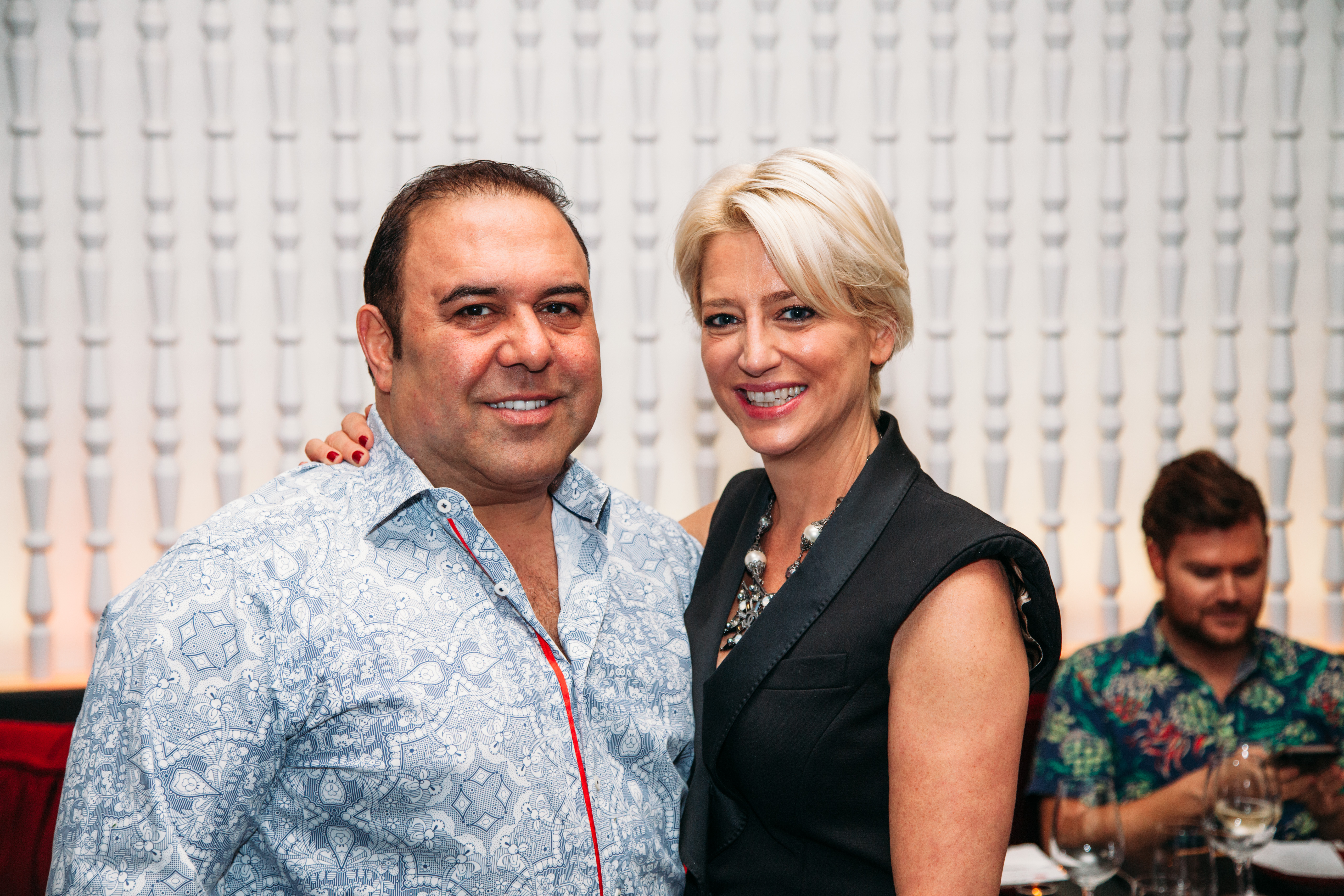 "The thing that was horrifying was seeing myself on TV for the first time," Medley admitted, saying she noticed her propensity to talk with her hands. "I was like first of all, I need to loose weight and I need to get some botox. If you see everybody from the first season and you look at them three seasons later…you figure that sh*t out."
What Medley has figured out is that she looks best in classic looks. "I'm really great at traditional dressing, like suits, streamlined pieces or black on black [and] white on white," She explained, pointing to a recent outfit, made of white Cushnie et Ochs wide legged pants, paired with a Michael Kors fitted turtleneck. And while she loves to pile on the rings, she strays away from belts, as they throw off the proportions of her leggy 5'6″ frame. 
"I'm a collector of fashion" Medley admitted, revealing that she has three storage units of clothes in Harlem. Some of those archived pieces date back to when her daughter was born, including a particular period where she was drawn to Courreges. While Medley admittedly has a hard time getting rid of clothing, she does try to add four or five major pieces to her collection annually. This year, that includes a Balmain denim blazer as well as a velvet embroidered Gucci jacket.
"I'm really obsessed with Gucci right now," she said. "I'm in love with all of [the latest collection.]" But her closet isn't all high-end items. Though Medley admits that she might walk through the Gucci store on Fifth Avenue, like one might peruse art at a museum, she's not above picking up a piece from Nasty Gal, or another fast fashion site, for a one-time wear.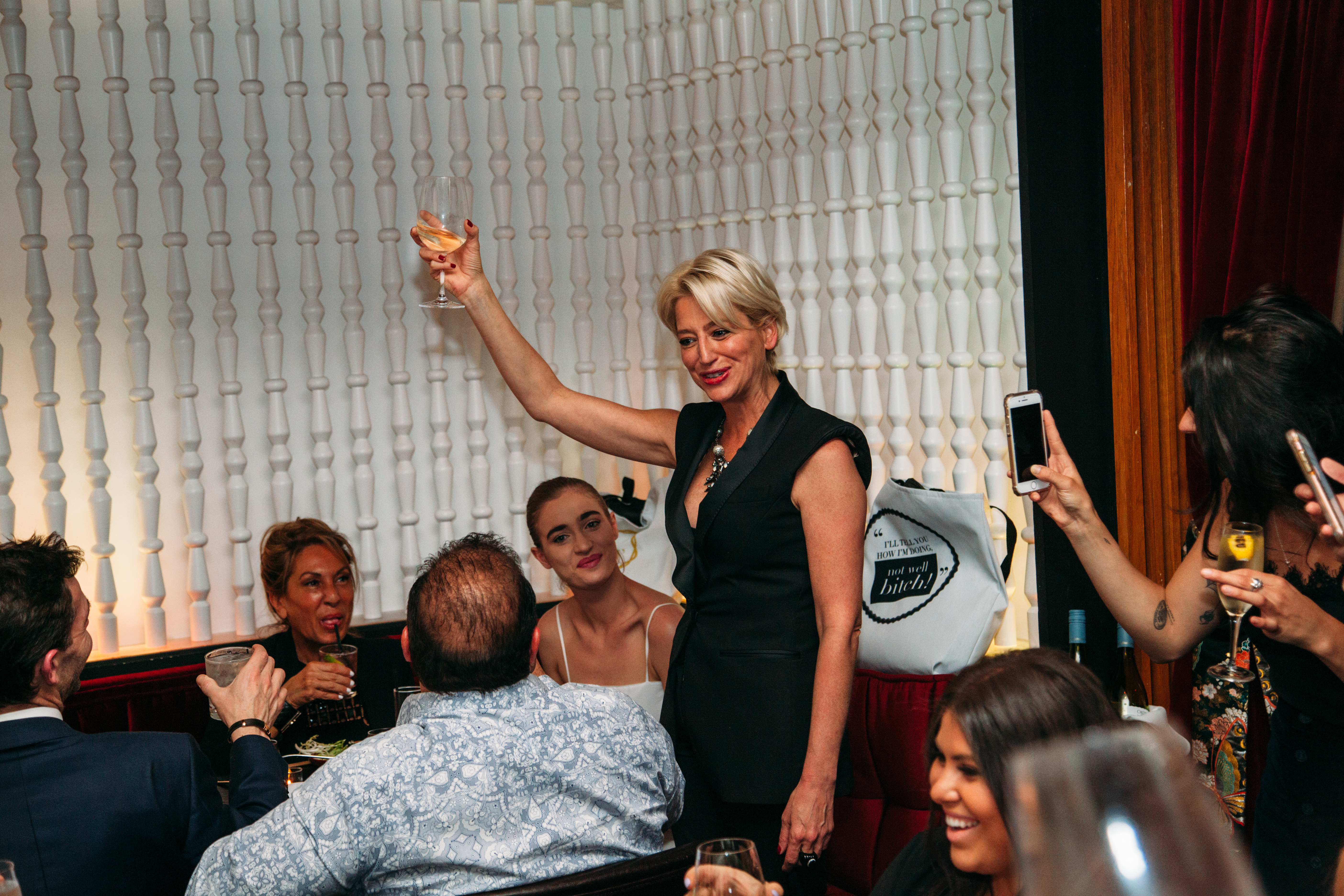 "It's like, don't even put it in your closet," Medley said of the tactic, which she usually employs for press tours. "Don't disrespect your closet with it; if it's $60-80, get it, wear it once and throw it away." We wonder if Medley's fans will adopt the same mentality for her own collection of merch.