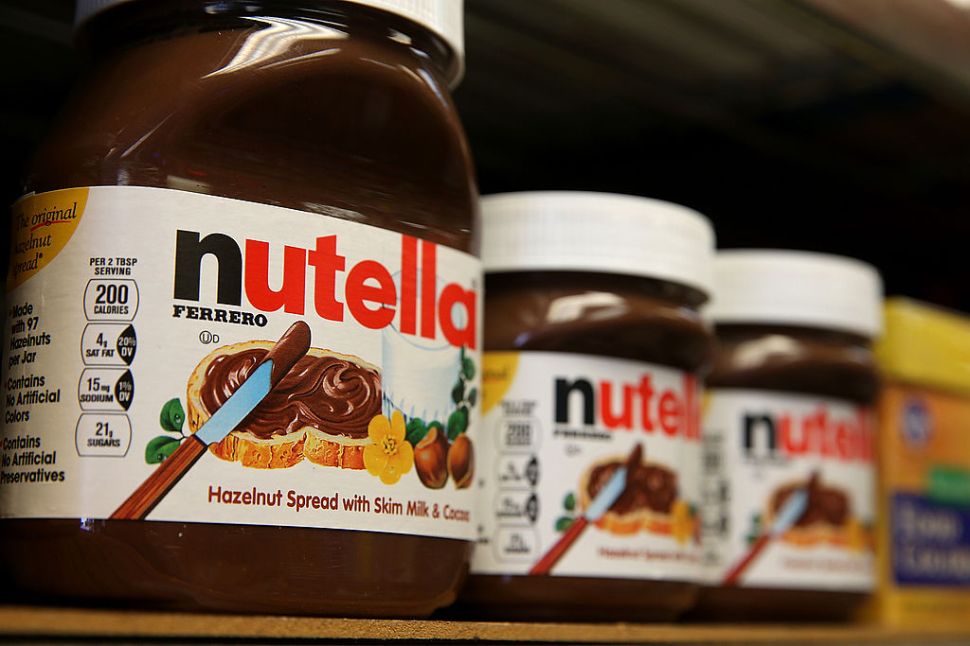 If there's a pop-up shop selling a $5 spoonful of Nutella in Melbourne, there's zero evidence that it actually exists online.
Social media is abuzz today with news from the Daily Mail and Yahoo Australia that a "secret pop-up" cafe is selling a variety of $5 spoonfuls of various confections, including one overflowing with Nutella, the popular hazlenut and cocoa spread. Supposedly called "A Spoonful of Sugar," the cafe is so secret that none of the posts on social media show any evidence that it actually exists.
First posted on Instagram, one would think there would be some evidence of people finding this obscure spot. We couldn't find in, even after searching using Google Australia.
Luke Robertson on Twitter first posted his doubts last night:
A slightly deeper dive into the site reveals more.
Robertson found the images on a Facebook page. The post has several $5 spoons, including another that's simple peanut butter and jelly. Still, these deals aren't as bad as they sound. Five Australian dollars convert to about $3.80 US.
But the deals are almost certainly bogus. The Facebook page leads to Melbourne Cool's website, which has nothing on it but a sign-up form and links to its Facebook and Instagram pages. That said, a quick pop over to the WhoIs database shows that the site is registered to Dan Thomas. His email address includes the URL for Uncle Slam Design.
Uncle Slam does branding and artwork for people in the music industry, though judging by its social media streams, it hasn't been very active for a while. Dan Thomas also has his own website, which links back to Uncle Slam. Which helps explain why he knows how to make his photos look so professional.
The lovely photos themselves are also a bit suspect, though. Note how black the background gets. If these were taken inside a real pop-up, the photographer would probably want us to see the space behind the counter a bit (even if were out of focus), to get that sense of place. The reason we can't see it though is probably because there is no counter, just a table inside a photo studio carefully lit to give the appearance of a counter.
The $5 spoon of Nutella isn't Thomas' first bit of satire. Personally, I liked the Hug Hoodie, a hood connected to two sleeves you tie around yourself from behind, so it looks like the sleeves are hugging the wearer. Thomas did not immediately reply to a request for comment from the Observer, but it's also around 4 AM there, as of this writing.
While none of this seems real, it is good satire. We are suckers for nonsense in nice packaging.