The Obamas just bought their D.C. rental home...scroll through to see inside.
Instagram/Pete Souza
The Obamas will be staying in D.C. for at least the next two and a half years.
Facebook
Barack and Michelle Obama's new home is just two miles away from the White House.
Facebook
A very marble-filled kitchen.
Facebook
The photos are from the last time it was listed a few years ago.
Facebook
The home spans 8,200 square feet.
Facebook
A fireplace in the living room.
Facebook
The Obamas aren't turning into full-time professional vacationers—at least not yet. The former first family seems to be putting down more permanent roots in D.C., with the purchase of their sprawling rental home in the fashionable Kalorama neighborhood.
Barack and Michelle Obama decided to lease the 8,200-square-foot property a little over a year ago, in May 2016, as they plan on remaining in D.C. while their younger daughter, Sasha, finishes school at Sidwell Friends; their older daughter, Malia, will be attending Harvard in the fall.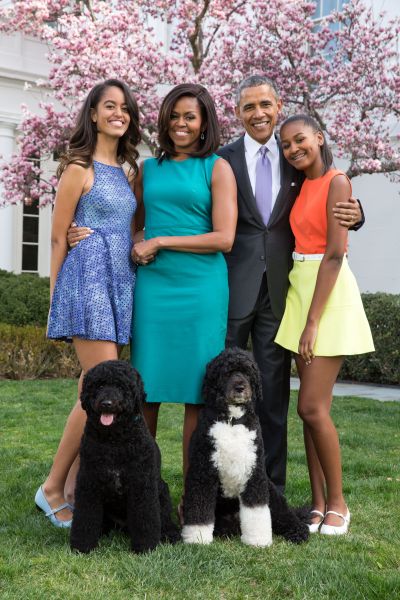 They must have really taken to the eight-bedroom, 9.5-bath house, since they just doled out $8.1 million to buy it this week.
"Given that President and Mrs. Obama will be in Washington for at least another two and a half years, it made sense for them to buy a home rather than continuing to rent property," Obama's spokesman, Kevin Lewis, told the Chicago Sun Times in an email.
The former first family purchased the home from Joe Lockhart, who was the White House Press Secretary during Bill Clinton's administration, and Giovanna Gray Lockhart, the former D.C. editor of Glamour. The Lockharts bought a $5.5 million loft in Tribeca last year, shortly after Lockhart was named the NFL's executive VP of communication.
[protected-iframe id="76f887cd09ee41ce912c9339986fae9e-35584880-90368445″ info="//cdn3.wibbitz.com/player?id=be88c12a20d064e6093983d8309d54635″ width="640″ height="360″ frameborder="0″ allowfullscreen=""]
The Obamas used Homefront Holdings LLC to complete the purchase of the house, which the Lockharts bought in 2014 for $5.3 million. The Kalorama property is located on Belmont Road, just two miles away from the White House.
The manse was built in 1921 and renovated in 2011, with oversized public rooms and big terraces and formal gardens, per last year's listing.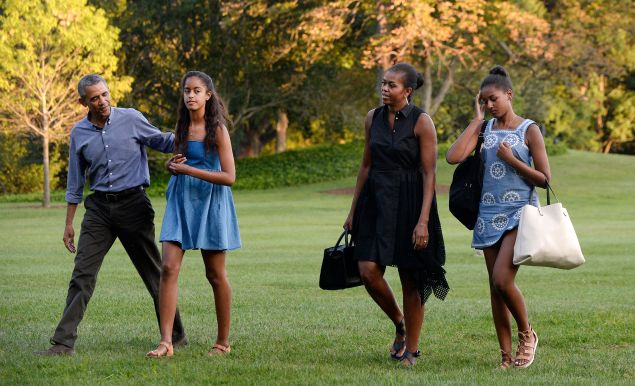 The Obamas have an interesting assortment of new neighbors in the exclusive and pricy enclave of Kalorama. Jeff Bezos bought the biggest private house in D.C. earlier this year for $23 million, while Ivanka Trump and Jared Kushner are renting a Kalorama home for $15,000-a-month. Secretary of State Rex Tillerson also bought a four-bedroom, 4.5-bath home in the neighborhood for $5.6 million in early 2017, and HUD Secretary Ben Carson also bought a 6,400-square-foot home in Virginia, though a bit further away in Vienna.