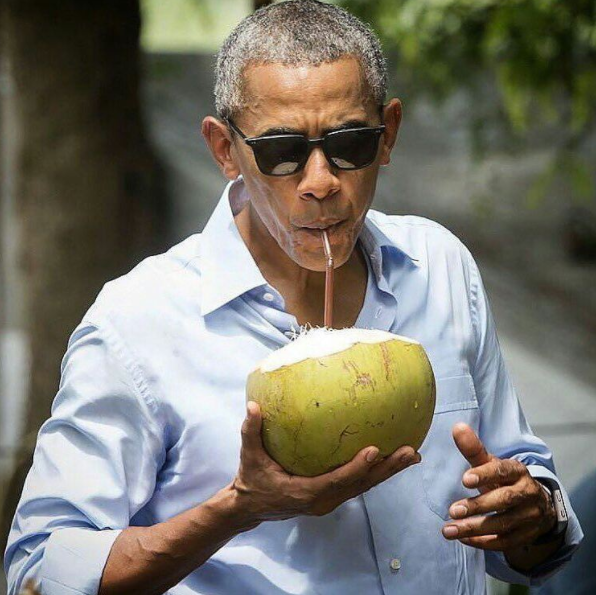 Barack and Michelle Obama have been living their best vacation lives since leaving the White House, as they've frolicked from one luxurious getaway to the next. They're currently on a trip to Indonesia, and this time they brought their daughters, Sasha and Malia, to partake in the family vacation.
The family of four spent five days on the resort island of Bali, where they provided some peak photo material from their white water rafting adventure. While Obama's affinity for water sports wasn't quite as obvious when he was still in office, he's really taken to these activities in the last few months—we'll never forget those kite boarding photos.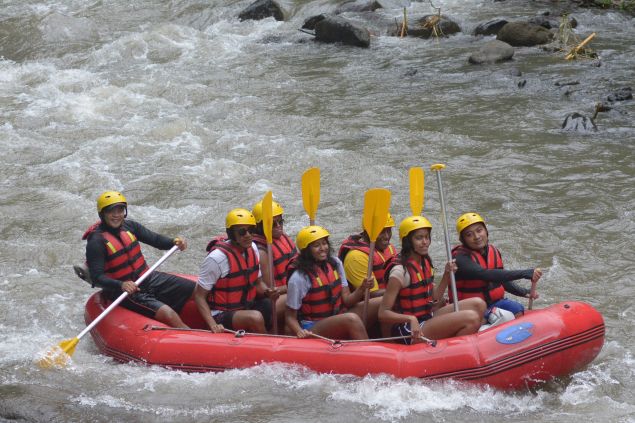 While in Bali, the Obamas also went through a walk at the Jatiluwih rice terraces in Ubud, as well as visiting Agung Rai Museum. They also took many a photo with some excited onlookers. And now, they've made their way to to Java, where they'll be staying for a two-day visit. On Wednesday, they arrived at the city's military airport via a private jet.
https://www.instagram.com/p/BV0UCHzgFUz/?taken-by=obamafamily_forever_44
The trip holds a special importance for the former president, who lived in Indonesia for several years as a child—he moved there in 1967, at the age of six, as his mother spent years there doing anthropological research. While his mother, Ann Dunham, remained on the archipelago for years, Obama moved back to Hawaii when he was ten, to live with his grandparents.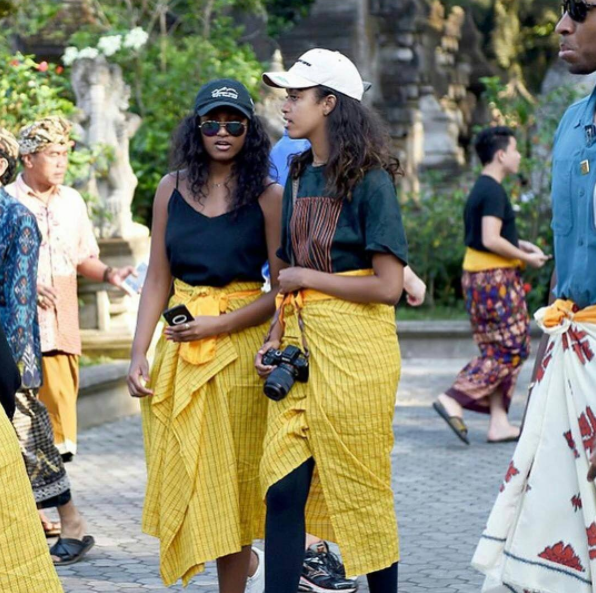 Yesterday, the Obamas visited the historic city Yogyakarta, where Dunham spent several years completing research. Apparently, 650 Indonesian security forced have been enlisted to protect the family during their stay there.
In Java, the Obamas also went to Borobudur, a 9th century Buddhist temple complex, and are expected to visit the temple Rambananan during their brief time in Java. President Joko "Jokowi" Widodo extended an invitation to the Obamas to visit Bogor Palace, in West Java, during their nine-day trip to Indonesia.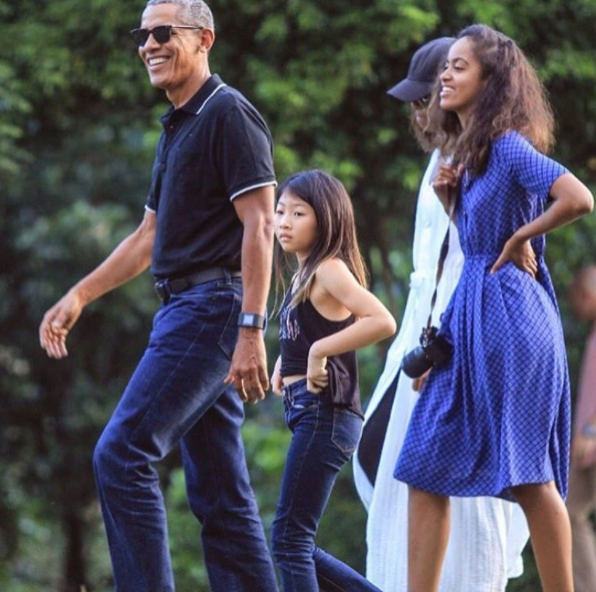 On Saturday, July 1, Obama is scheduled to speak in Jakarta, at an Indonesian Diaspora Congress, before presumably returning home…or before embarking on their next envy-inducing getaway.
Not that returning back to their current digs in DC sounds so bad—the family did, after all, just purchase a luxe eight-bedroom, 9.5-bath home in Kalorama for $8.1 million.