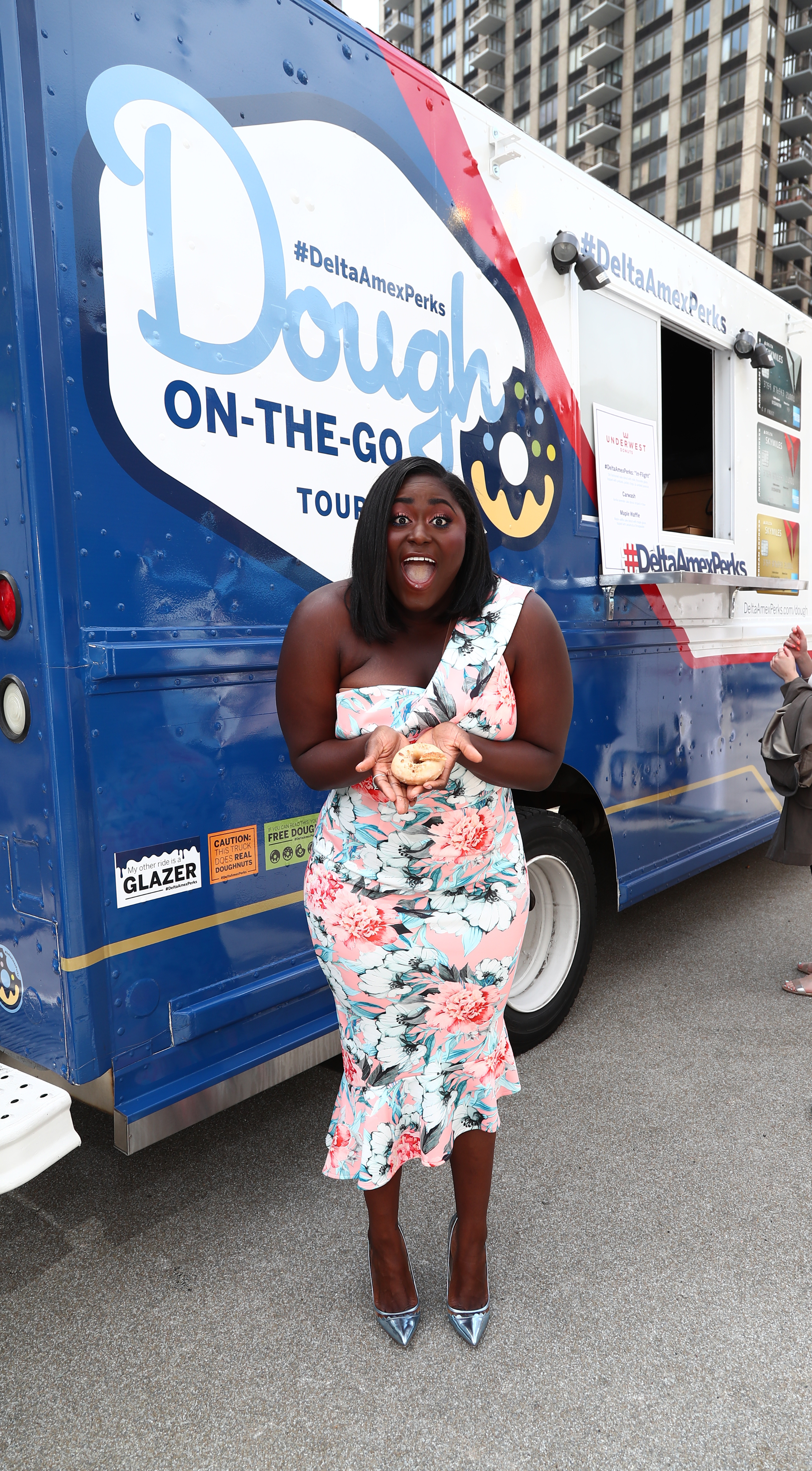 Though many of us can't picture Danielle Brooks, who plays Tasha "Taystee" Jefferson on Orange is the New Black, anywhere but Litchfield Prison, she happens to feel quite at home in New York City. She is technically a New Yorker, as she has resided in the city for the last 10 years.
The actress, who played Aziz Ansari's agent on the latest season of Master of None, came to Manhattan as a teen to enroll at Juilliard. Though she was a bit homesick for the trees and greenery of her South Carolina home (she recalls fleeing to Central Park during her first Thanksgiving and crying), she eventually grew to love the concrete jungle. Now, one of her favorite summer pastimes is to go to the park, drink wine, eat cheese and "be a little bougie!"
It also helps that she has lived in almost every borough of the city, including Queens, Washington Heights, Harlem (her fave) and Midtown West, when she was a student. However, she most recently become a resident of Brooklyn.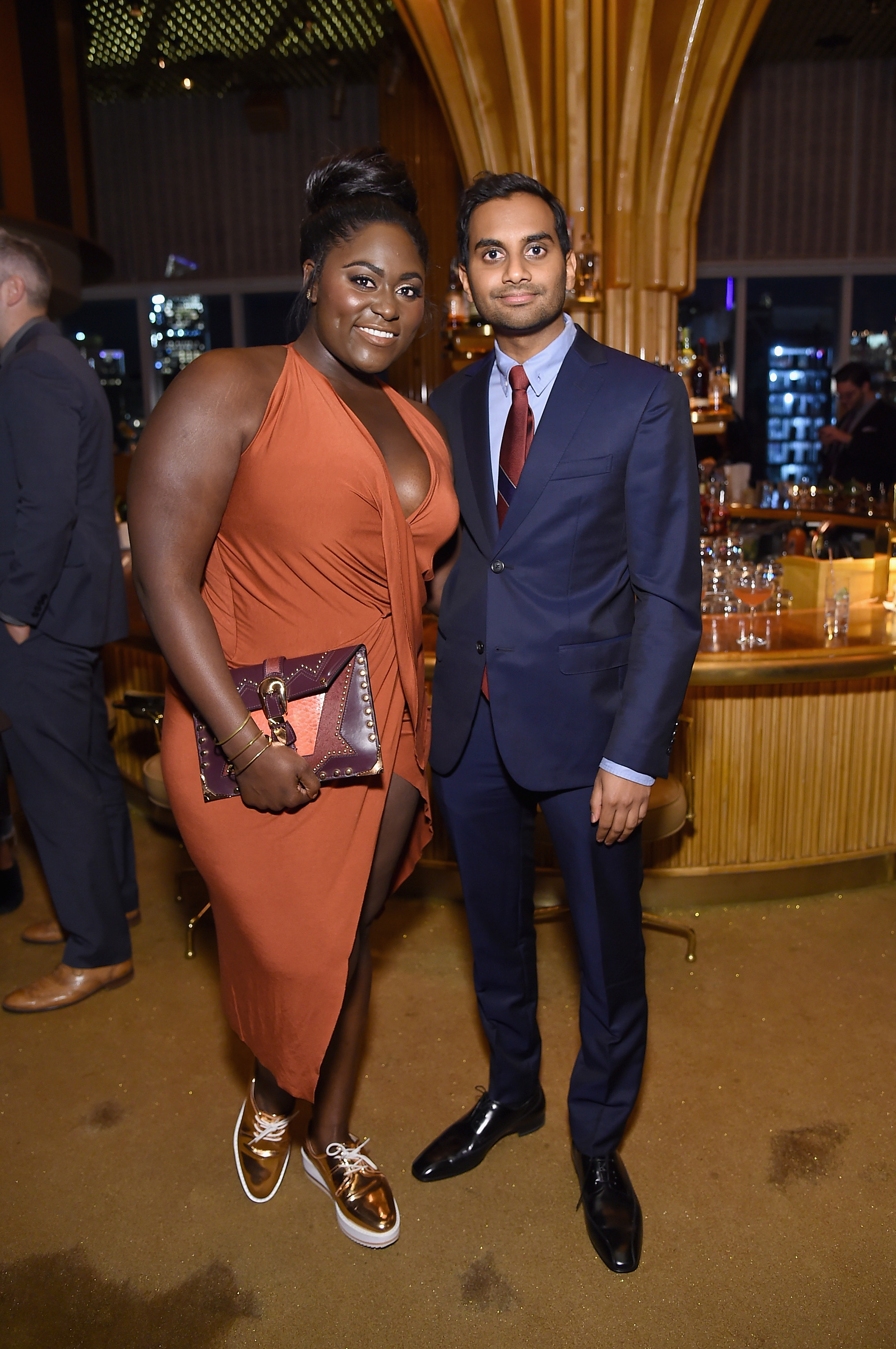 "I used to to talk a lot of shit about Brooklyn, but they proved me so wrong. I still love Harlem, but Brooklyn is very quickly winning my heart," she said. A burgeoning foodie, Brooks is still figuring out Brooklyn's restaurant scene, but she does like to hit up Fulton Street, especially Habana Outpost. Her all-time favorite eatery is in Harlem, though like many New Yorkers, she can't remember the name, but could tell you how to get there. She also frequents Catch and The Smith; the latter because it has the best burgers. Levain Bakery is where you go for the good cookies and chocolate, she added.
Fresh off a vacation in Greece, where she was eating a lot of "fresh and beautiful" foods, Brooks is now back to work helping to promote the #DeltaAmexPerks doughnut tour, which provides Delta Amex Card Members with complimentary doughnuts throughout the summer. She surprised New York card holders earlier this week by handing out sweet treats from the Dough On-The-Go truck in Flatiron Plaza. She complimented the brand for being the first to figure out how to link her OITNB character's name to tasty treats. "It's really cool and who doesn't like doughnuts?!" she asked.
But the real work starts on June 9, when season five of the Golden Globe winning series premieres on Netflix (NFLX). Surely people across the country will be binging hours of episodes, instead of enjoying the nice summer weather, which happens to be the mark of a truly great show. While Brooks is in the midst of preparing for what will certainly be a whirlwind press tour, she is taking the time to realize what a wild ride it's been for her and her fellow OITNB cast members.
"Never in a million years would I have thought we would experience all the things we have," she said, referencing the massive success that the streaming series has seen. If you remember back to 2013, it was among the first streaming series to hit it big and it sure beat having to wait a week for each new episode, like most other shows.
Her cast mates, including Samira Wiley, a fellow Juilliard student, are some of her best friends today. Some of them, including Taylor Schilling and Uzo Aduba, even accompanied her on that aforementioned Greece trip. They didn't want to kill each other at the end of the two weeks, proof of a truly great friendship, she said.
"We are a really tight knit family that loves to tell stories that haven't been told yet. I'm really grateful for it to be my first breakout role. It's still breaking me out."