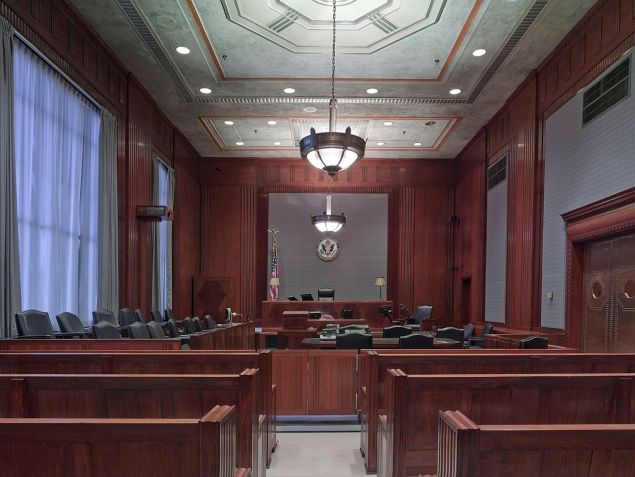 Online behavior has real-life consequences, but the law can have a hard time measuring the impact of digital infractions. There have been a number of recent cases in which courts imposed real punishments for online behavior. Some of them feel a bit weird.
Wednesday, CNN Money reported that an unidentified man in Switzerland has been fined $4,000 just for giving likes to defamatory material posted on Facebook. The court found that by giving likes to posts that "accused an animal rights activist of antisemitism, racism and fascism," according to the story, he helped to spread the material. Facebook's algorithm is mysterious, but it definitely is more likely to show other users posts based on the number of likes received. The convicted man's friends in particular would be more likely to see the material.
Still, it's hard to imagine that anyone ever thought they could end up in court over a mere like. As CNN reports, it's believed to be the first time a court has equated a like with an endorsement.
Another recent story has a much easier to read hero and villain. Playboy model Dani Mathers has been required to do 30 hours of community service cleaning graffiti because she shared a photo of a nude woman to her followers on Snapchat, as USA Today reported. The 71 year-old victim did not know she was being photographed.
The internet was quick to condemn Mathers over body-shaming the woman, humiliating her. She captioned the photo, "If I can't unsee this then you can't either." On the other hand, the woman might never have suffered humiliation from the photo if social media opprobrium hadn't made her aware of it.
Mather sucks for taking the photo, but the victim might not have suffered if so many people hadn't gone out of their way to make sure the world knew they weren't on Mather's side. Mather's photo was necessary for humiliating her victim, but it wasn't sufficient.
The model may have a very large following on Snapchat. She has 531,000 followers on Instagram.
In central Pennsylvania, a woman is arguing that she should have more latitude to post on social media, following a manslaughter conviction in March. She was found guilty for hitting an elderly woman with her SUV in a grocery store parking lot. As part of a five-year probation, she was forbidden to use social media for anything that wasn't explicitly work related. She's arguing that the nature of her business requires her to appear relatable online, sharing aspects of her personal life as well as her workouts.
The defendant argued that her business had suffered because of limitations imposed by her probation officer. "A woman lost her life and we're talking about postings on Facebook," a deputy attorney general, Megan Madaffari, said during the hearing. "I just don't want to forget why we're even here."
But a higher court subsequently found that a punishment could not limit a defendant's freedom of speech unless a material interest to the state were advanced by such limits, as the York Daily Record reported.
But what if the interests protected are that of a major social media company?
Facebook has won the latest round in an unfinished fight to block parents of a dead teenager from reviewing private messages on her locked Facebook page, as The Guardian reported Wednesday. The parents want access to the private logs to determine whether or not the deceased committed suicide. A collision with a train was the cause of death.
The victim's page has since been memorialized, a feature Facebook offers deceased users, locking their page in time. The company did not disclose who provided proof-of-death to lock the page. What's hard to parse here is this: what interest does it serve for Facebook to keep the deceased's private chats locked down?
The parents still have further appeals available.
Also on Wednesday, Wired reported that courts have denied Silk Road creator Ross Ulbricht's appeal to shorten his life sentence. It turns out that it's still selling illegal drugs and weapons and paying for murders even if someone does it online.
Come to think of it, real life courts really might be handling these topics just fine.