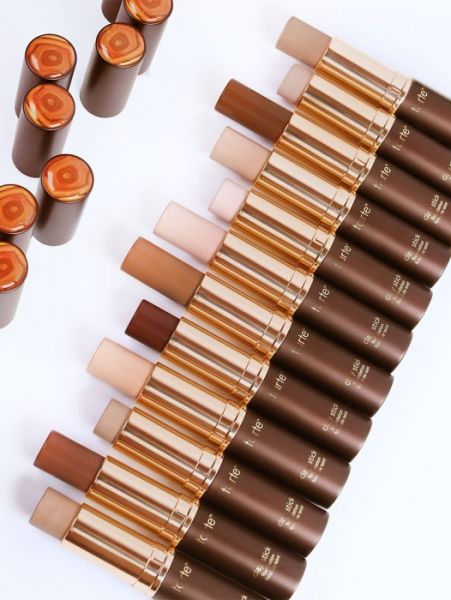 Summer beauty means lighter foundation, salt-infused beachy waves, hints of color, coconut and other scents and ingredients that make you feel like you're on vacation. Also necessary? SPF and very glowy skin, of course. Check out our 24 favorite beauty launches that the first month of summer has to offer.
Essence is a K-Beauty staple, meant to serve as a post-cleanse, pre-tone step for boosting hydration and prepping skin for the treatment phase, i.e. serums. The staple product has now been given the green beauty treatment, with Juice Beauty's new essence. This one boasts tamarind seed for a soothing effect, while green apple's malic acid improves skin texture and clarity.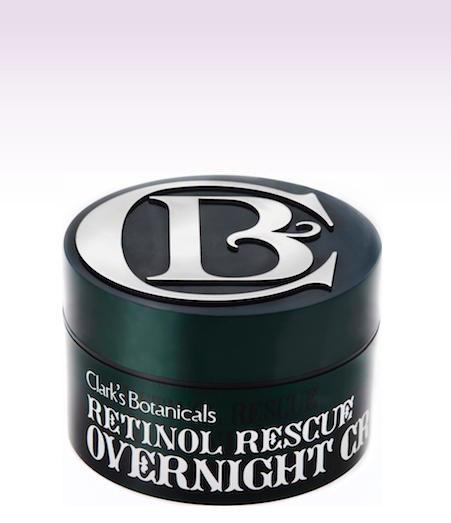 Everyone knows retinol is essentially the must-have anti-aging ingredient, but yes, it causes redness and sensitivity. However, this overnight cream includes colloidal oatmeal, an equally powerful soothing ingredient that, when paired with retinol, means this moisturizer is simultaneously working its anti-aging magic and in fact, decreasing redness. A must-have.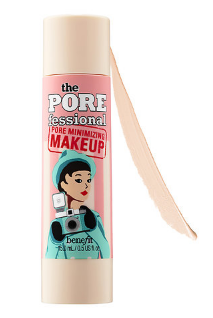 This foundation, a sibling product to Benefit's bestselling Porefessional primer, is water-based—a rarity in modern makeup—where silicones have replaced the standard H20. It's perfect for summer, because it's lightweight and super-portable. Pour a few drops of the formula directly onto the attached sponge and blend away, for a pore-less complexion.

Is there anything more glam/treat yourself-worthy than sealing your nighttime skin regimen with a moisturizer just for your lips? The answer is no. Dermalogica's new lip treatment comes out of a cooling metal applicator, similar to the kind used to smear cream on your eyes. Our lips are delicate and they age—this cream helps prevent the visible effects of environmental damage, hydrates the lips, and minimizes lines.
This sheer, berry stain is fun to use on both your cheeks and lips for a monochromatic look that feels sexy but effortless, all at once.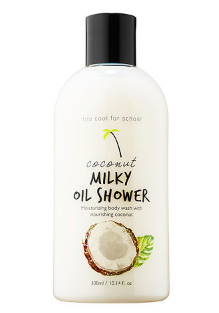 People always talk about swapping your heavy night cream out, or your full coverage foundation—but this summer, consider swapping out your boring old body wash. This one from Too Cool For School smells and feels like you're on vacation, if only for the duration of your shower. The name, Milky Oil, happens to be an apt descriptor of this body wash's delightful texture.
This product is the very definition of a quintessential summer beauty product. Here's why: pasty legs can be bothersome, but not enough to spend money on a spray tan. Solution: This bronzing, glowy spray which multitasks by protecting your gams with SPF 30. Apologies for the pun, but yes, This Works.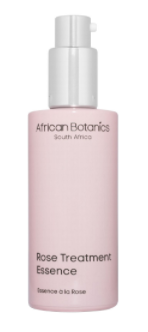 The ingredient list on this fancy rose treatment reads like a dream: rose (of course), aloe, calendula and cucumber extract—all of these are cooling, calming and everything you want on your face in the summer. Good for all skin types, this hydrating gel that melts into a liquid when it hits the skin, detoxifies the skin's cells, brightens and balances pH levels.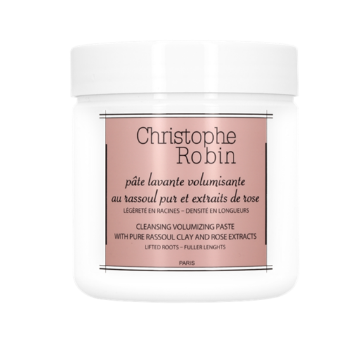 Christophe Robin's hair products play with texture in a way that makes them more sensorial and effective than almost any other hair brand out there. This one is a sticky, clay-based paste which surprisingly froths up into a shampoo. Safe for color, and ideal for oily-scalps—use this product one to two times per week for a deep cleanse.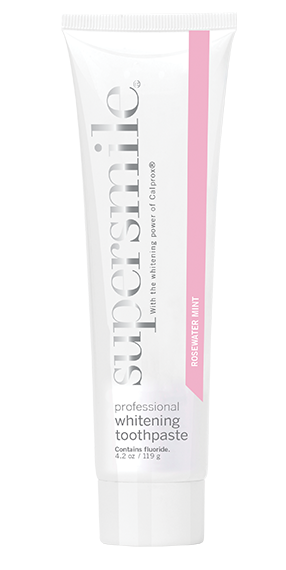 Dental hygiene is having a moment. Then again, in an age when everything else is Instagram-friendly and swathed in millennial pink—why not? Not that we need incentive to brush our teeth, but rosewater mint toothpaste does sound pretty appealing. Plus, this one has all the whitening benefits of the rest of Dr. Irwin Smigel's proprietary, Calprox calcium peroxide, which doesn't use the enamel-damaging silica many of its competitors contain.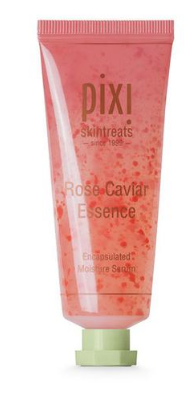 I love everything about fun-Brit-line Pixi's new Rose Caviar Essence: The price is right and the packaging is easy. Though this product is billed as an Essence and also a Moisture Encapsulated Serum, think of it simply as a nice hydrating gel that can be used on it's own, under moisturizer (or over), anytime your skin feels dry, or needs to smell like a bouquet of fresh roses.
This stick is hands down the easiest delivery system for foundation. Tarte's new vegan formula include the brand's signature Amazonian clay, which has the magical ability to hydrate and balance the skin, depending on what it needs. This is a medium-heavy long wearing formula has a natural finish. I like to put it on like a toddler would—drawing messy lines on each part of my face and then using a sponge to blend it in.
Joanna Vargas, the best facialist in the world (hyperbole intended) has released a new serum, and if she says your skin needs it, just believe her. This formula combines antioxidant Elderberry Extract and must-use ingredient, Vitamin C, for protection from the elements. It also includes targeted treatment of hyperpigmentation with hydrating agents like squalane and fatty acids, to soften and nourish.
This is the very rare product that deserves being called innovative. A double-sided eraser for eye makeup on one end and lipstick on the other, it's like school supplies for grown-ups. If you have yet to perfect your cat eye, you will be impressed by this makeup eraser's ability to help you pretend you've got it down. It comes from Kristofer Buckle, a celeb-makeup artist brand that sold out entirely when it debuted on QVC in January of this year.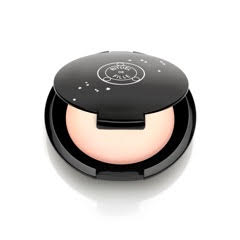 The highlighter craze shows no signs of slowing down. Rituel de Fille's 99 percent natural Rare Light Luminizer gets two new shades—Lunaris and Solaris—inspired by the glow of the moon and the sun, respectively. Huda Beauty's first foray into highlighting products is a four-step palette which comes in two shades for lighter and darker skin tones, with solid how-to info on the palette's top lid.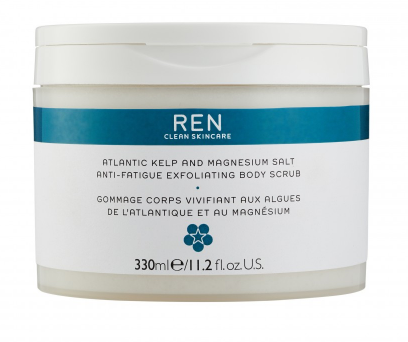 REN was one of the first brands to show the world that cleaner skincare formulas can be chic and efficacious. Their newest products contain magnesium—a mineral you could probably use more of. While pill supplements can be beneficial—for regular bowel movements, falling asleep, stress, and even headaches—topical application can be just as potent. This scrub contains a blend of refreshing and de-stressing aromatherapy oils while kelp and microalgae moisturize and detoxify.
This cream is a tricky little minx—it comes out of the tube white, but as you blend it in, it gives your skin exactly what it promises to: a healthy glow. It adapts to your skin tone so you don't look like you've doused yourself in a bottle of fake tanner—but a little bit goes a long way, so be sure to apply it with a light hand. And don't forget your neck. With your base in place, you're ready for easy summer makeup—just pop on some blush and mascara and you're good to go.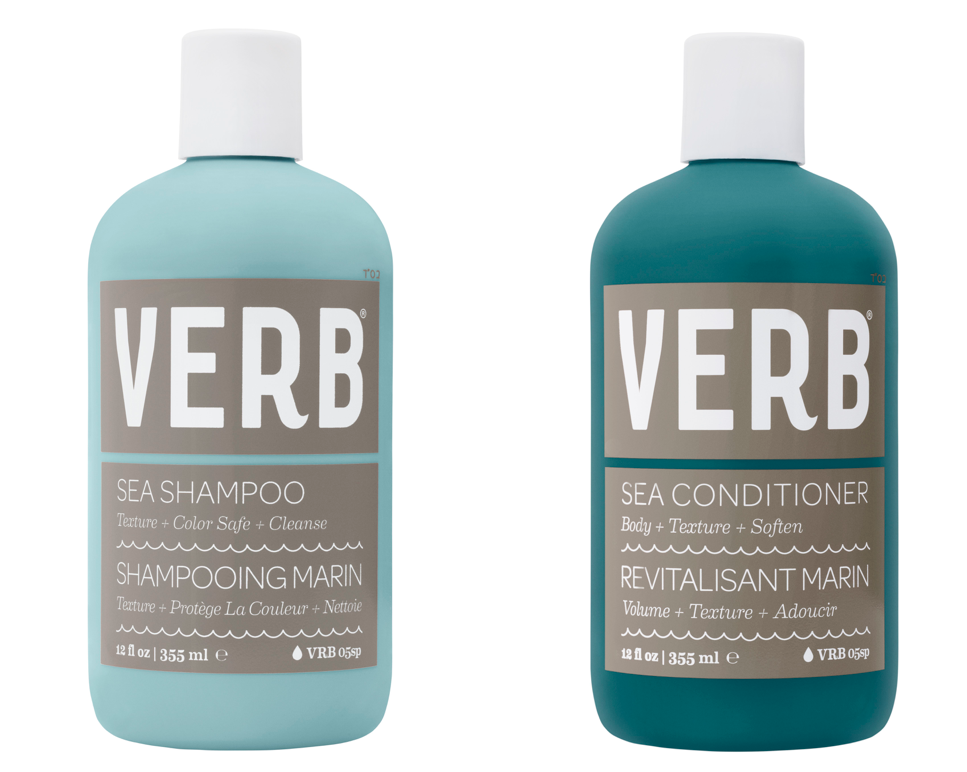 Verb is a magical hair company that makes products that look and feel as cool as any other brand, but cost only $14 each. Their newest, color-safe, duo gives hair texture and body and amplifies waves in that natural, beachy way—sans the actual beach—so you can at least look like you went on a great vacation.
Oribe's latest in an ultralight balm that is tailor-made for finer hair types. It can be used for blowouts or air-dried styles leaving them both hydrated and smooth. As a bonus, it's packaged in a very chic navy bottle with a pump, so you don't end up with more product than needed.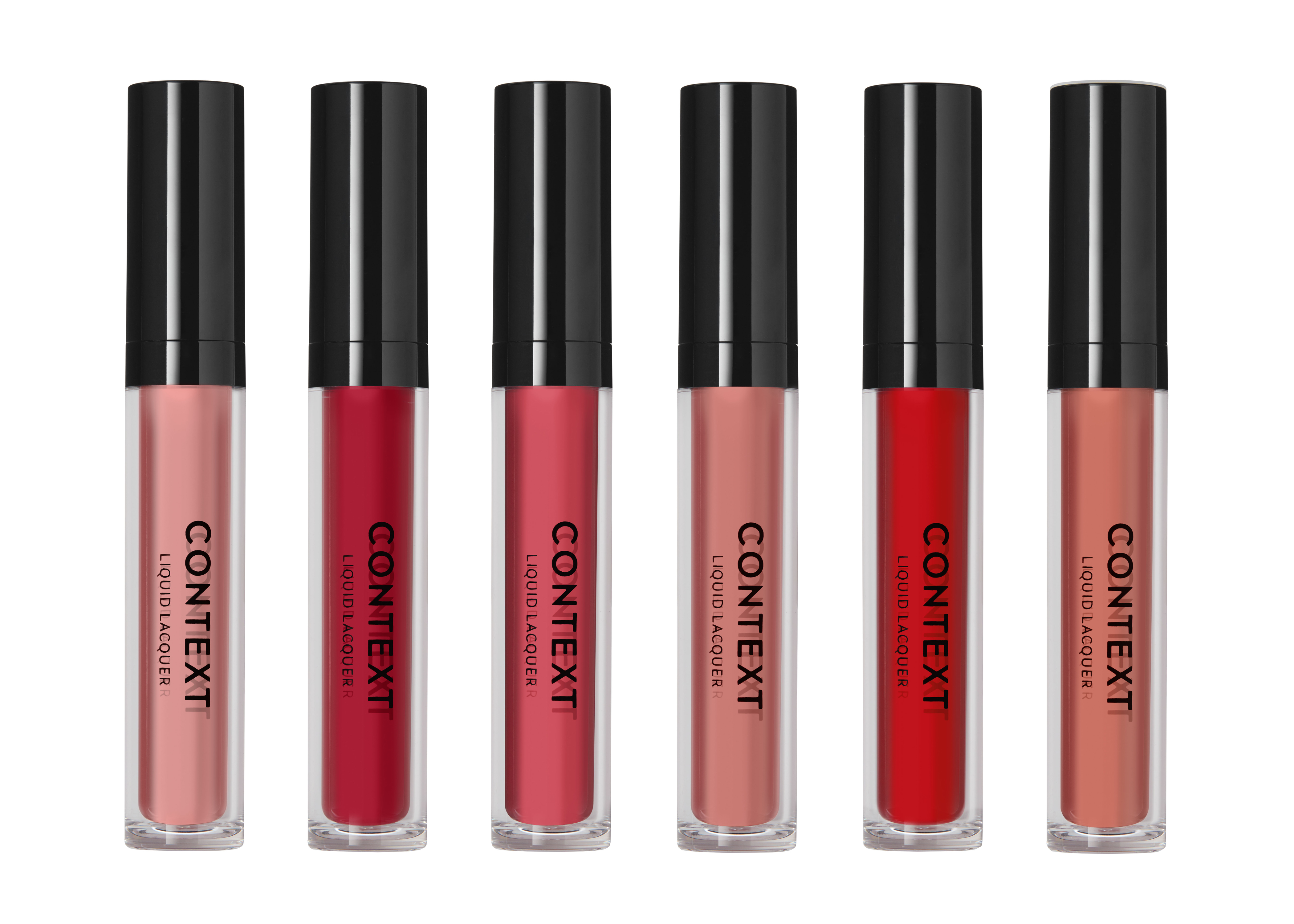 A Vitamin C & E, antioxidant-rich liquid lipstick that comes in six shades, which, in combination, have basically every scenario covered from subtle, peachy nudes, to bright, punchy berries, to bold, super-saturated, power reds.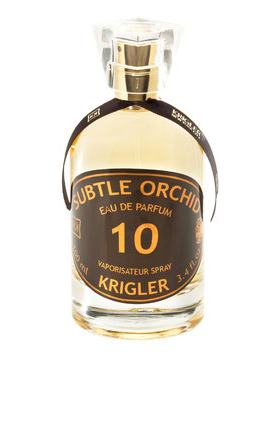 This 5th generation French-American family-run fragrance brand is under-the-radar and very, very chic. Their products are available only at the Plaza in NYC and the Four Seasons Beverly Hills in LA. Their newest launch is a Paris-inspired, gender-bending fragrance that combines woody and floral scents. Key notes include cinnamon, almond, lemon, sandalwood, patchouli, coffee, and vanilla. The ribbon on the pretty bottle is a special touch, too!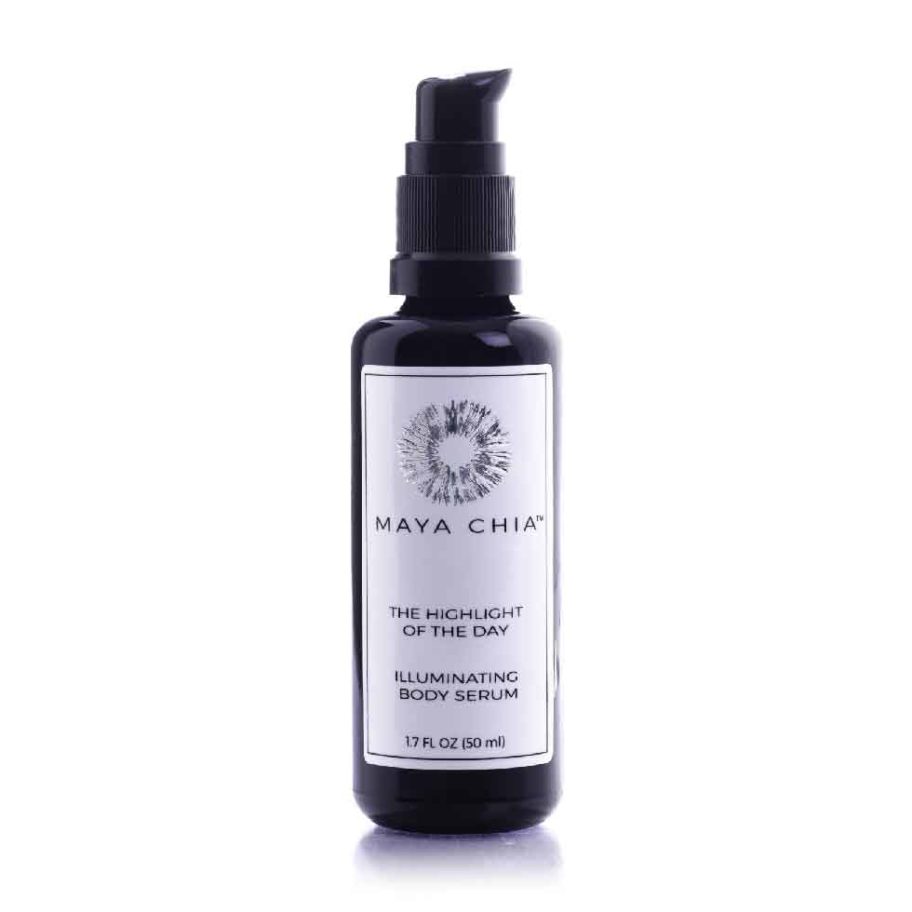 Maya Chia focuses on the nutrient-rich benefits of, unsurprisingly, chia seed oil. This body oil is a summer must-have because it both richly hydrates and adds subtle, pearlescent sheen, and makes you smell like a trip to Italy, thanks to neroli and sweet orange essential oils.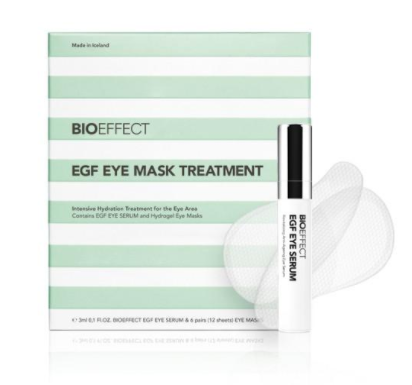 Bioeffect, an Iceland-based brand, first caught the attention of beauty lovers with their naturally-derived, plant-based EGF serum. Now, that same technology is being used to target signs of aging around the eyes. This little kit comes with a mini eye serum, using an ultra-concentrated version of the proprietary ingredient, and six sets of under eye gels. The technology has serious clinical chops. The brand uses greenhouse-grown barley seeds to create this highly effective anti-aging treatment that has been clinically proven in double-blind studies and independent studies to increase skin thickness and density, while reducing the appearance of fine lines and wrinkles.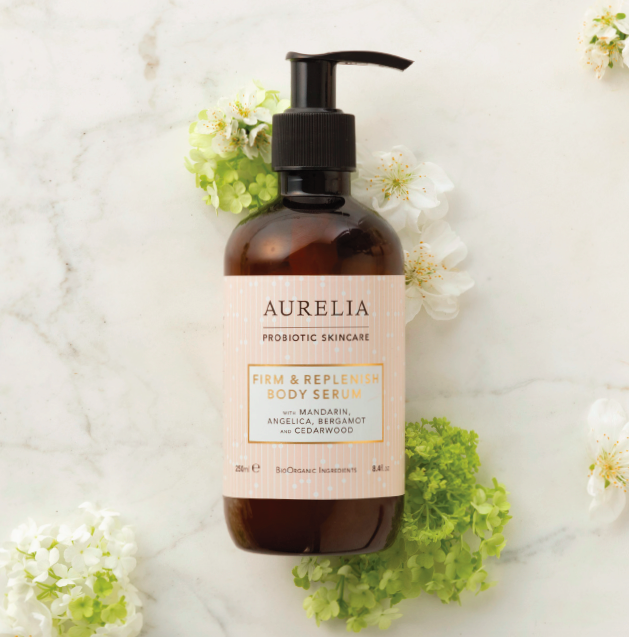 This British body serum, which is more like a lightweight lotion, is hydrating thanks to ingredients like argan oil. It's firming, thanks to Aurelia's proprietary African botanicals including Baobab, Kigelia Africana, omegas 3, 6 & 9, essential fatty acids and Vitamin E. It's relaxing due to a blend of steam-distilled essential oils that envelop your post-shower bod in the relaxing scents of Mandarin, Bergamot, and Cedarwood.