Pippa Middleton's wedding to James Matthews wasn't technically a royal affair, but it was definitely a fairy tale day. The bride certainly looked the part, in her custom lace dress and understated tiara.
She went on a very princess-like honeymoon, too. And even though that whirlwind trip has come to an end, she does have something else to look forward to. Middleton now has her very own title—her new husband's father, David Matthews, is the "Laird of Glen Affric," which means Middleton's husband is the heir to the title and Middleton herself will eventually be the Lady of Glen Affric.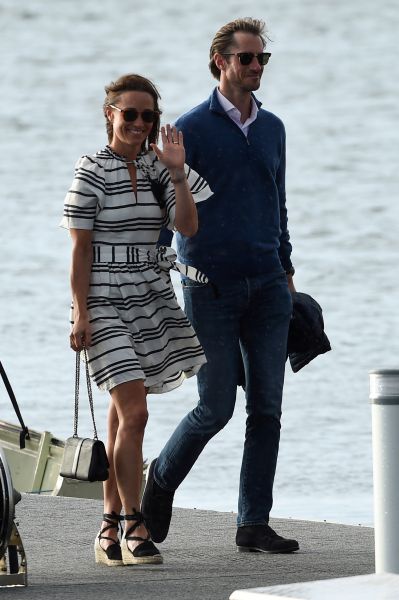 Granted, it's not exactly an old generation nor aristocratic title—the Matthews family got it after they purchased a 10,000-acre estate in the Scottish Highlands in 2008. But, there is a historic castle on the grounds.
The Scottish estate is located approximately 15 miles away from Loch Ness, and David Matthews bought it for commercial use, and subsequently development it into a rental property. Affric Lodge is on the grounds, and yes, you can actually rent the home and stay in the luxurious accommodations. That is, when the Matthews family isn't using it as their private retreat—they've renovated the mansion on the estate in the past few years.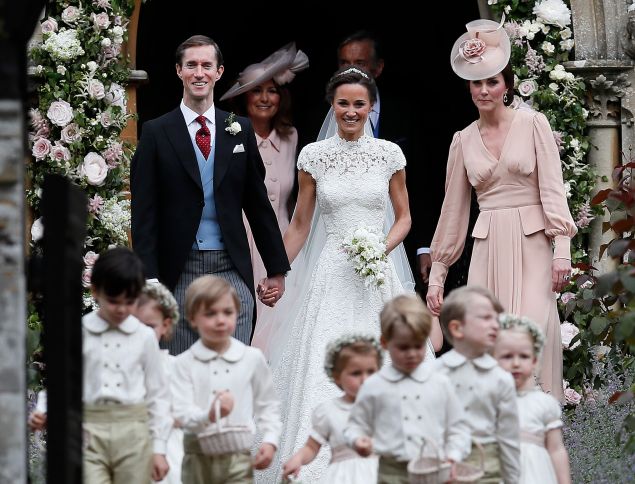 Middleton and Matthews were thought to be going to Affric Lodge for the second portion of their honeymoon, after their trip to the super luxe Brando resort in French Polynesia, near Tahiti. Alas, after they were spotted paddle boarding and strolling along the beaches, the pair actually jetted off to Australia, where they were spotted strolling around Sydney Harbor, boarding water taxis and seaplanes and scaling the Sydney Harbor Bridge. They then reportedly headed to a "safari camp," before going to Perth. Their honeymoon ended with a trip to Stockholm, Sweden for the wedding of Middleton's friends Jons Bartholdson and Anna Ridderstad.
Perhaps now that the two are back in Europe, they'll stop by the Scottish Highlands and stay at the lodge. Luckily for those who want to check out Affric Lodge, it's possible to book a room and stay there when the Matthews family isn't using it. As one may have expected, however, it comes with a hefty price tag of about $13,300 for a three-night stay, of up to eight people.
And while it's more likely Pippa will go by Mrs. Matthews as opposed to Lady of Glen Affric, she will be able to use the "courtesy title" anywhere in the Commonwealth, not just the United Kingdom, if she wants. Sure, "Lady of Glen Affric" doesn't roll off the tongue like, say, "Duchess of Cambridge," but a 10,000-acre estate and castle sounds pretty regal nonetheless.