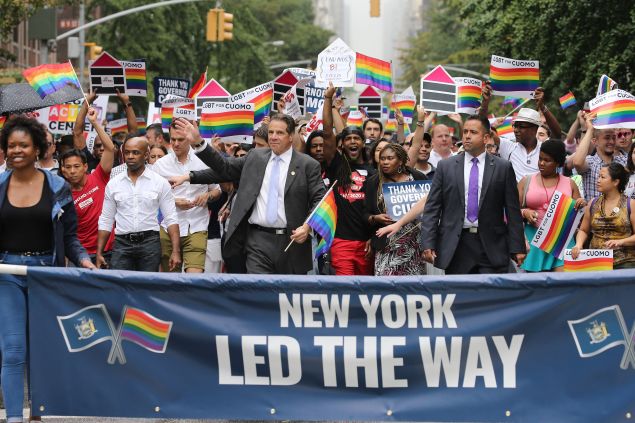 Gov. Andrew Cuomo revealed today that he would nominate State Supreme Court Judge Paul Feinman to the New York Court of Appeals, replacing the late Associate Justice Sheila Abdus-Salaam—the first African-American woman to hold that esteemed position, found dead in the Hudson River in April following an apparent suicide.
Cuomo announced the decision in an appearance on NY1 this afternoon. If the State Senate ratifies the appointment, Feinman would be the first openly LGBTQ jurist to serve on the state's highest court.
The move comes midway through Pride Month, a commemoration of the 1969 riots at the Stonewall Inn in Manhattan, which launched the modern gay rights movement.
"He's an extraordinary human being and would be a great addition to that court," Cuomo said of Feinman on air.
Feinman first won election to New York City Civil Court 21 years ago. He was appointed an acting New York County Supreme Court judge in 2003, and successfully ran for a full term on the trial-level bench in 2008.
Cuomo named him a state Appellate Division jurist in 2012.
Abdus-Salaam, like the other six justices presently on the Appeals Court, was also a Cuomo appointee. The governor has repeatedly looked to burnish his liberal credentials on social matters as his national profile rises—and to consolidate his power over all aspects of governance in New York.