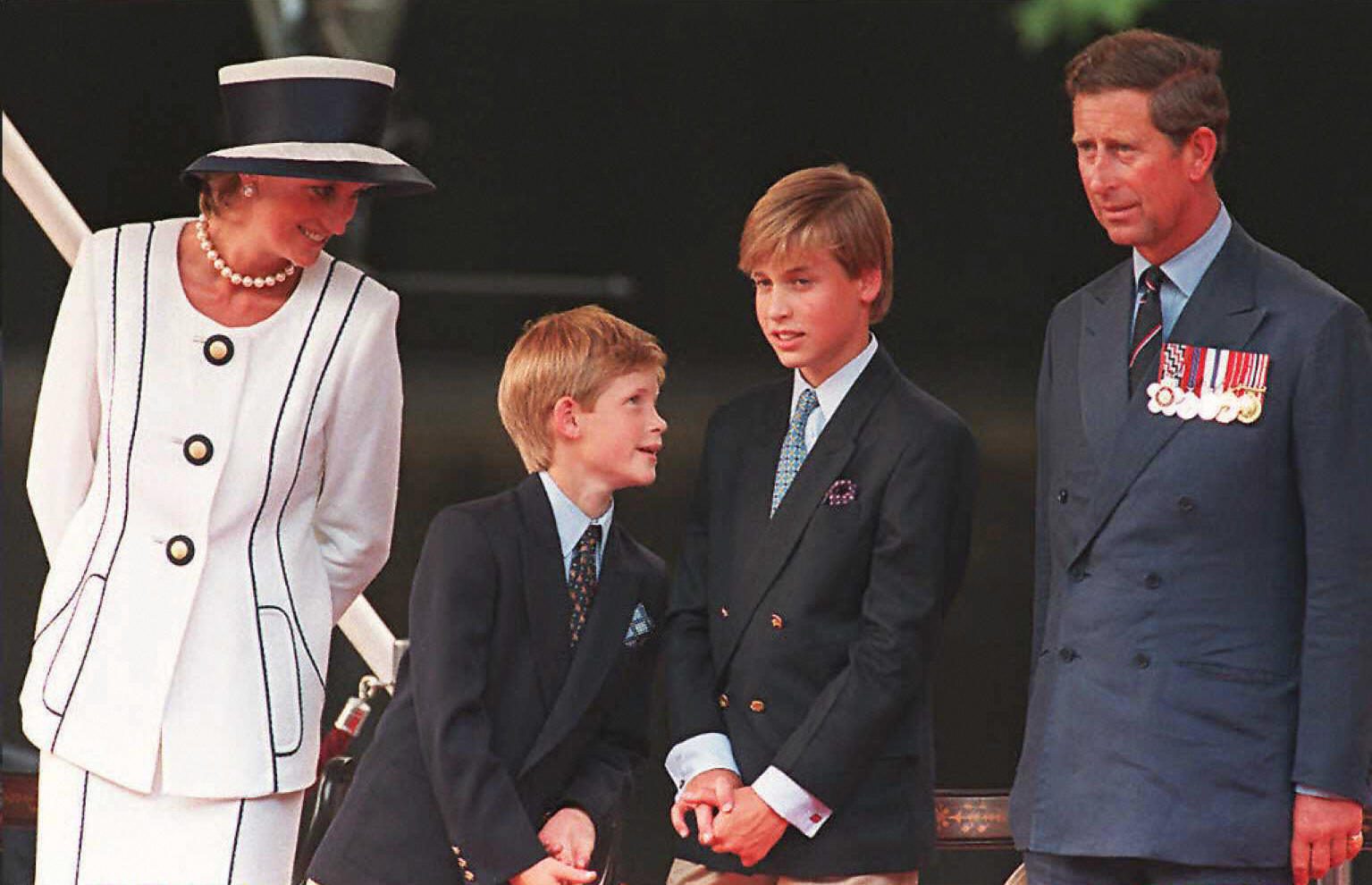 In Prince Harry's most revealing interview yet, he discussed the difficulty of walking in his mother's funeral procession, why he sometimes would rather not be royal and his relationship with the rest of his family.
"My mother had just died, and I had to walk a long way behind her coffin, surrounded by thousands of people watching me, while millions more did on television. I don't think any child should be asked to do that, under any circumstances. I don't think it would happen today," he told Newsweek in his most candid conversation to date.
He admitted to his wrongdoings, a topic he also discussed on The Telegraph's podcast earlier this year, when he told journalist Bryony Gordon he experienced two years of "total chaos," owed to his mother's death. His lost years notoriously involved modelizing in Los Angeles, dressing up like a Nazi and that series of scandalous Las Vegas photographs. His years of rebellion didn't seem like they would ever end, until he began seriously dating American actress Meghan Markle, who has encouraged him to open up about his past mental health issues and the difficulty of losing his mother at such a young age.
Despite seemingly embracing his royal duties in recent years, even starting the Invictus Games and embarking on many philanthropic travel mission trips, he's still at times uncomfortable with the expectations that come with his position. While he admitted to a "naughty streak," he told Newsweek how much he now enjoys his charitable endeavors.
In the interview, the prince even admits to doing his own grocery shopping, in his quest for some semblance of normalcy. His brother, Prince William, seems to agree, as he's enrolled his son, Prince George, at Thomas's Battersea School in London, a school known for being a bit less bourgeois than The Wetherby School, where royals almost exclusively send their young sons.
Prince Harry readily discussed his close relationship with his grandmother, the Queen, and his late mother's ability to make their daily lives seem normal. He also spoke a little about Prince William and Kate Middleton, including how he sometimes pops by their place for a roast chicken dinner. He avoided discussing his father and stepmother, barely mentioning them.
For those who have been anxiously awaiting a proposal and the royal wedding it will bring, will have to wait a bit longer. Sources revealed that the prince doesn't seem to be rushing towards the altar anytime soon, especially since their relationship is only about a year old. Unnamed sources did, however, admit a proposal might come at the end of the year, if all goes well. After a chaotic few years, Prince Harry seems more ready than ever to settle down, both into his life as a full-time royal and potentially with his seriously girlfriend.