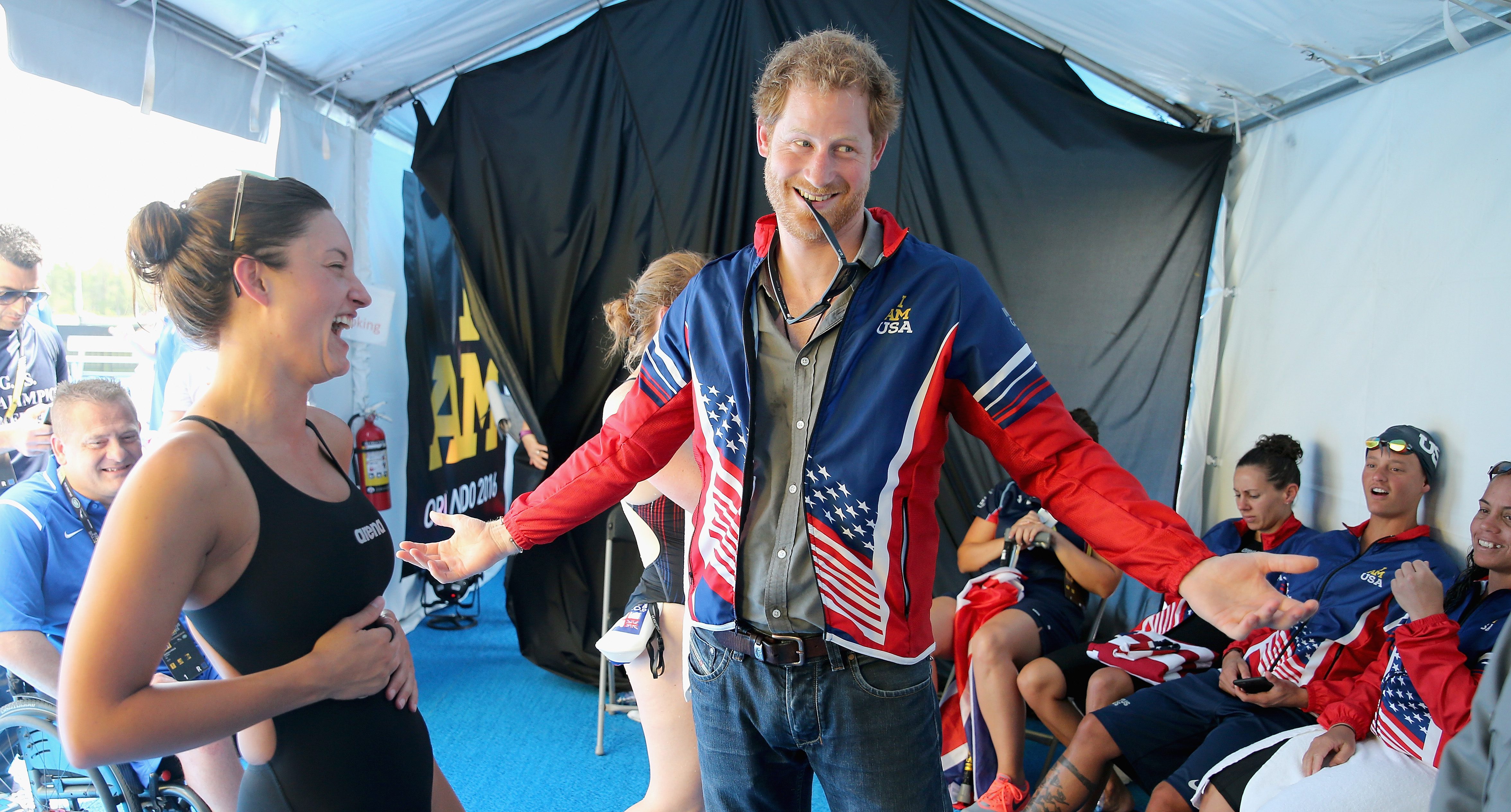 In an open letter on his website, Prince Harry revealed his reason for starting the Invictus Games. The Games are a series of sporting events around the world for wounded, injured and sick servicemen and women.
The royal has been a major proponent of the Games in recent years, traveling to support competitors and meeting the players personally. He's even befriended some of the players, including Paralympic swimmer Elizabeth Marks.
In his letter, Prince Harry discusses the next Invictus Games in Toronto this year, which as a happy coincidence is where his girlfriend Meghan Markle lives and films Suits. The Games are 100 days from now, but the royal is already helping people train and announcing the official location for next year.
Prince Harry also candidly shared the story behind starting the Games. He was serving as an officer in the British Army secretly on the front lines, until the press found out and he was forced to leave to keep his fellow soldiers safe. On the flight home, he saw injured soldiers, as well as the coffin of a soldier. "The sacrifices we ask our servicemen and women to make, came home to me so powerfully in those moments," he wrote.
After another tour in Afghanistan, he began to think about how he could support veterans with similar injuries, and inspire them to continue their rehabilitation. After he visited the American Warrior Games in 2013, he decided to start the Invictus Games the next year. Since then, he's been traveling to support the Games and raise awareness. Now, he's announcing the latest games, in Sydney, Australia, in 2018. If Toronto doesn't sound like the ideal spot for a vacation and to catch a glimpse of the prince, consider heading to Sydney instead.