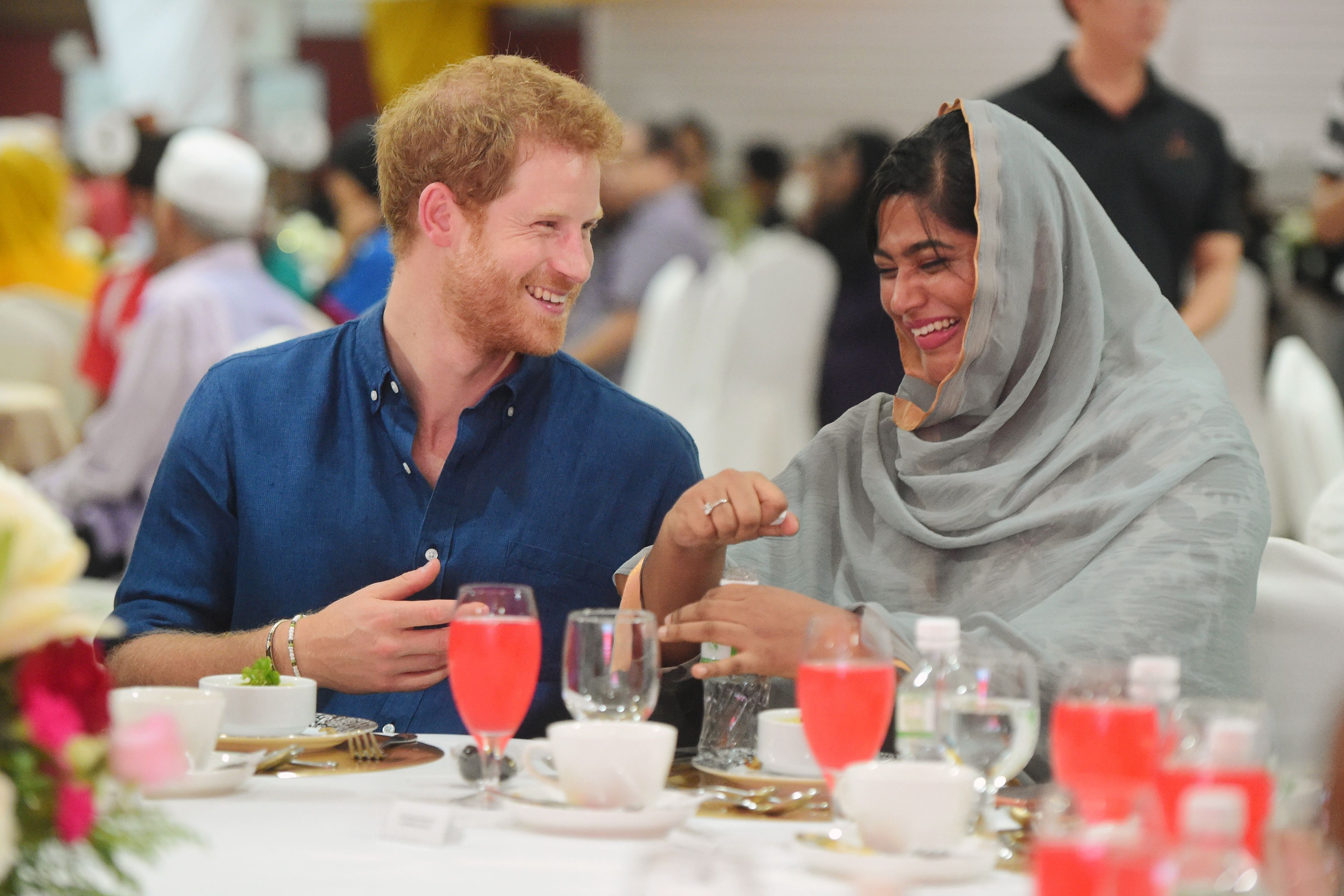 Prince Harry's two-day trip to Singapore is already off to an eventful start. The prince helped break fast during Ramadan, and while there, he certainly fulfilled day dreams everywhere. During the festivities, he shared a date (literally) with Muslim Youth Ambassador of Peace Nazhath Faheema.
Prince Harry ventured to the Jamiyah Singapore children's home, part of a Muslim missionary society, as part of the local charity events he's participating in. He was snapped enjoying porridge and dates, which marks the end of the fasting period.
Faheema shared the photos on Instagram with an open-mouthed emoji, echoing the sentiments of most people who dream of a date with the prince (or who dream of marrying Harry, and not on a reality show). The activist, who has also given a Ted talk about religious extremism, captioned another photo, "Sharing the blessed time of Iftar with Prince Harry."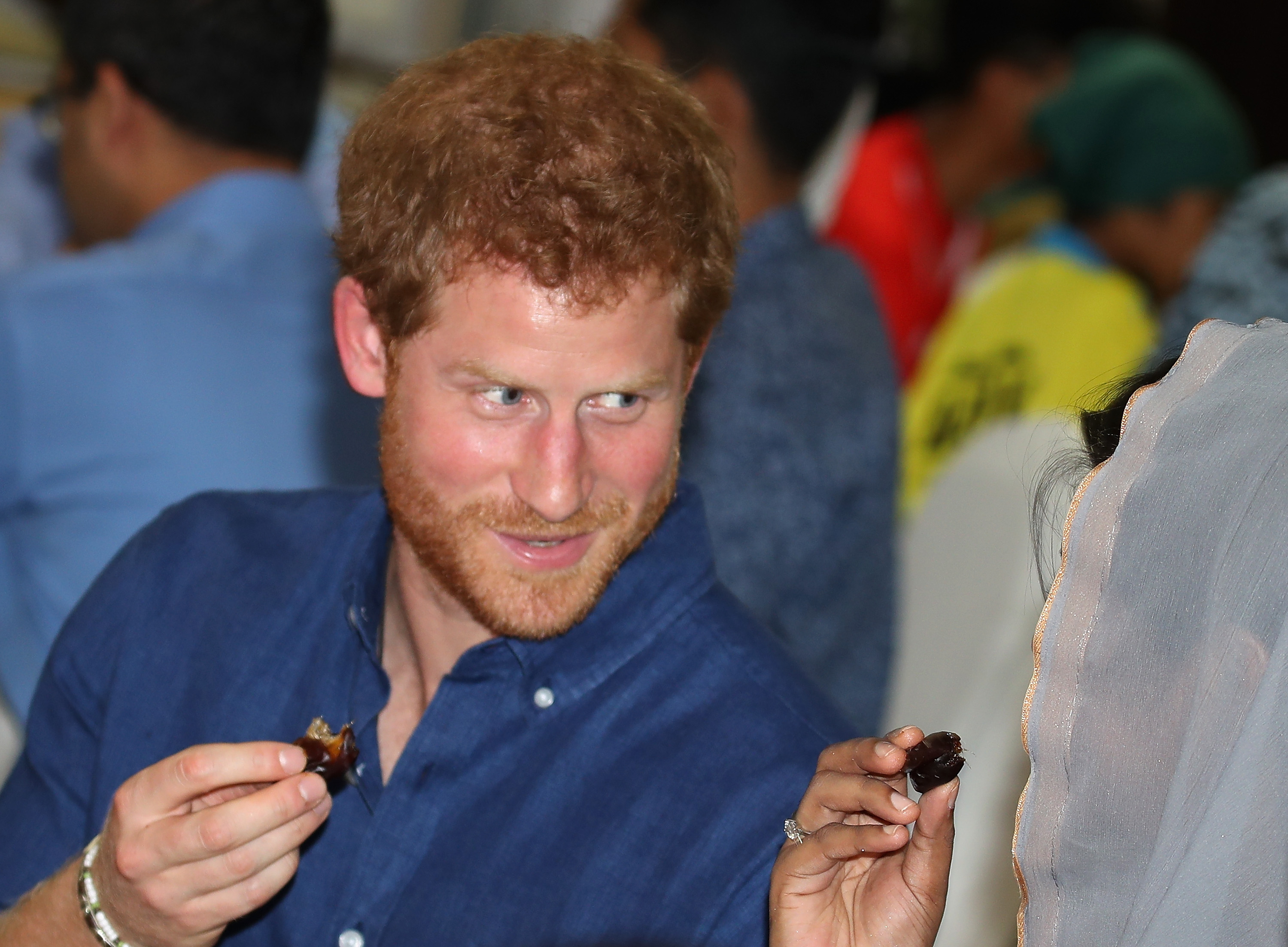 Prince Harry and Faheema had an undeniably charming encounter, but the trip wasn't all fun and games. Prince Harry and Faheema discussed the London terror attacks, and the royal also observed a moment of silence for the victims of the attacks.
This has been a busy week for the prince. He hosted the annual Not Forgotten Garden Party at Buckingham Palace, where he met with injured veterans on the lawn. He continued his work by unveiling the UK team for the Invictus Games in Toronto, where his girlfriend Meghan Markle is based, and he met with the competitors and their family and friends at a brunch reception. In addition, the prince spent time with a 6-year-old who read a letter written about her mother, a participant in the Invictus Games.