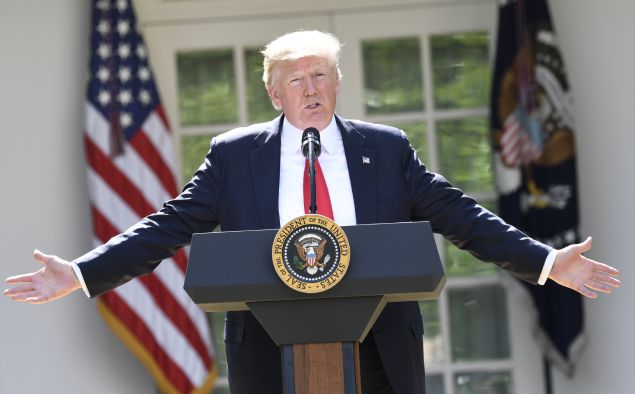 Protesters plan to descend on Bedminster this weekend as President Trump hosts a fundraiser for Rep. Tom MacArthur (R-3), who was instrumental in getting the American Health Care Act through the House.
The New Jersey Working Families Alliance, a political advocacy organization, is calling on activists from across the region to convene at the Trump National Golf Club at 2 p.m. on Sunday, before the fundraiser.
Hetty Rosenstein, state director of the Communications Workers of America union, said the Republican health care plan would repeal key parts of President Barack Obama's Affordable Care Act and devastate New Jersey. 
"Donald Trump is going to be there and I think that we would want to send a very, very clear message that we don't support the Trump administration," said Rosenstein, who plans to be at the rally.
An analysis by the nonpartisan Congressional Budget Office found that nearly 470,000 New Jerseyans would lose health coverage if the AHCA becomes law. MacArthur is pushing back on the CBO. In a letter to the office's director, he asked several pointed questions. He asked for confirmation that the lead analyst on the AHCA study, Holly Harvey, advised Hillary Clinton on designing a single payer health care system during the 1990s. He noted that the CBO was way off the mark when it estimated the number of new insured consumers under the ACA.
MacArthur authored an amendment that revived the Republican bill and garnered enough support for it to pass the House. Last month, MacArthur faced angry voters for five hours during a town hall meeting in Willingboro, which drew hundreds of attendees and hundreds of protesters outside.
Democrats, unions and liberal groups have put a big target on MacArthur's back ahead of the 2018 midterms.