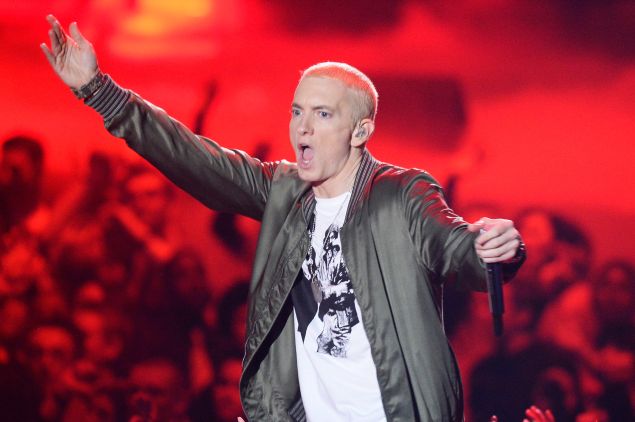 Reddit has plenty of problems—as we've previously reported, trolls routinely hijack AMAs, and quite a few subreddits are extremely shady.
But once in a while, redditors actually do something right.
Last night user bmacs_ posted a very simple question in the Ask Reddit forum: "What's your hype song?"
Responses immediately began pouring in—as of this writing, the post has over 12,000 comments and 20,000 upvotes.
Redditor kfbest had the bright idea to take all the songs users mentioned and add them to a Spotify playlist. The resulting mix, appropriately titled "Reddit's Hype Playlist," has 660 songs on it—though this number is a little misleading, because in some cases the same song is featured multiple times off different albums.
In any case, the list is a good illustration of the internet's eclectic tastes. Here are some interesting patterns we noticed:
The list is heavy on classic rock, including Queen ("Bohemian Rhapsody" and "We Will Rock You"), Journey ("Don't Stop Believin"), David Bowie ("Space Oddity"), The Ramones ("I Wanna Be Sedated"), Toto ("Africa"), Boston ("More Than a Feeling") and Europe ("The Final Countdown").
For more contemporary tastes, the playlist features Michael Jackson ("Smooth Criminal"), Green Day ("American Idiot"), Coldplay ("Viva La Vida"), Fall Out Boy ("Centuries"), The Killers ("Mr. Brightside") and Smash Mouth ("All Star").
Hip hop is well represented thanks to Eminem ("Lose Yourself"), N.W.A ("Straight Outta Compton") and LL Cool J ("Mama Said Knock You Out").
Plenty of people get hype to soundtracks, including Frozen ("Let It Go"), Mulan ("I'll Make a Man Out of You") and Hamilton ("Alexander Hamilton," "Aaron Burr, Sir" and "Guns and Ships").
Who says Reddit users aren't cultured? Several Beethoven compositions are on the playlist.
We've barely scratched the surface of the list, so check it out to discover your next banger. And, for once, thanks Reddit.