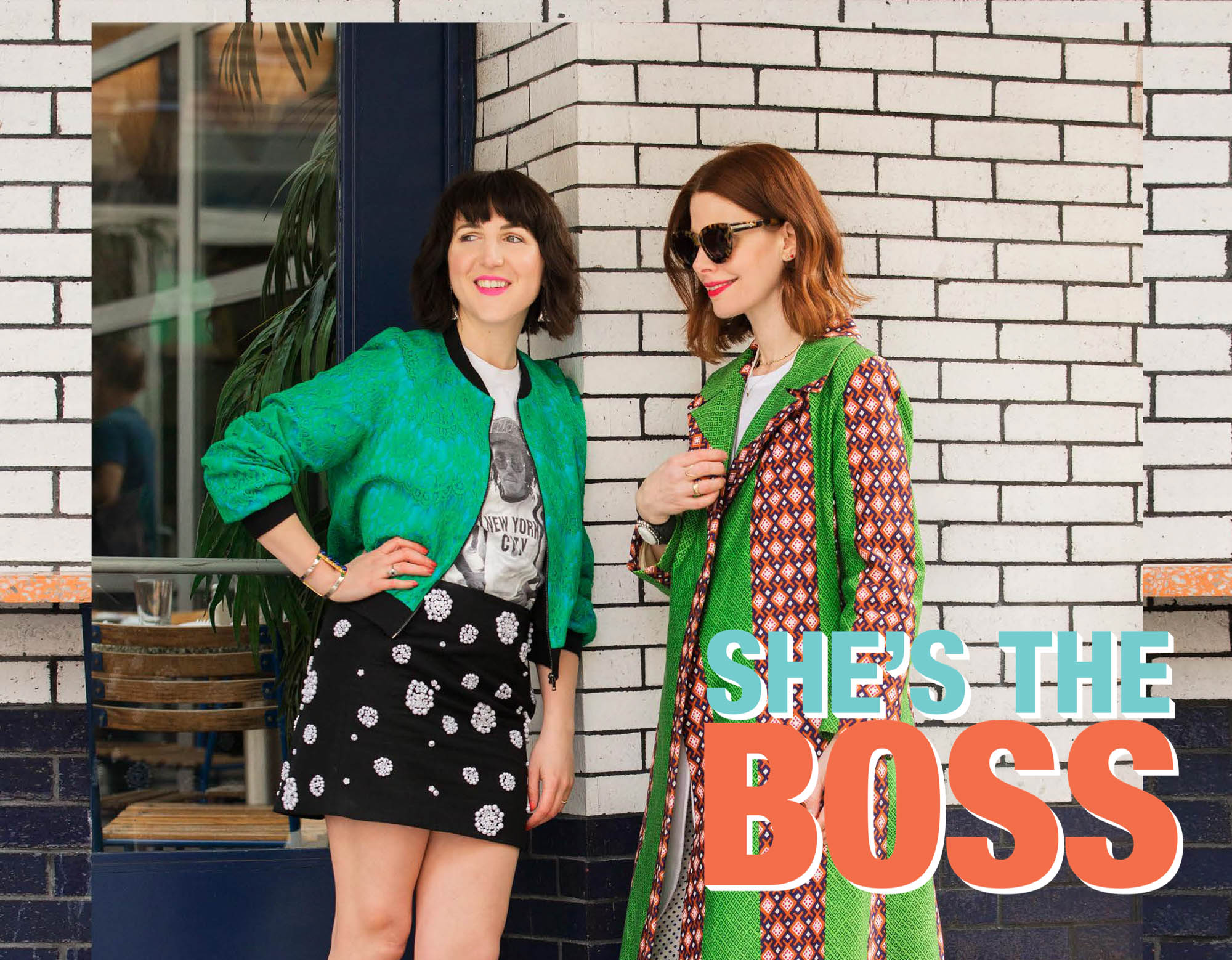 Welcome to She's the Boss, a column spotlighting businesswomen who are making waves as founders. Each week, we'll chat with a different entrepreneur about herself, her business and her thoughts on the issues and challenges women face in the business world.
With a global footprint of more than 500 million across its platforms, Refinery29 has become ubiquitous in the world of women's media. But it wasn't an easy come up—just over a decade ago, the site was launched by a small group who, collectively, had exactly zero business experience.
But the driving forces behind the site, Piera Gelardi and Christene Barberich, zeroed in on what they felt was missing from the women's media landscape—voice, boldness and the peer-to-peer connection readers were dying for. And then they continued to push boundaries and offer more than just articles and videos.
"Refinery29 created a new path that helped define the culture of digital publishing, especially for a new generation of women," co-founder Piera Gelardi told the Observer. "We've used agility and imagination to expand and experiment into new areas, like 29Rooms, our art and fashion funhouse."
To learn more about their company and perspective on being women in business, we chatted with Gelardi and Barberich for She's the Boss.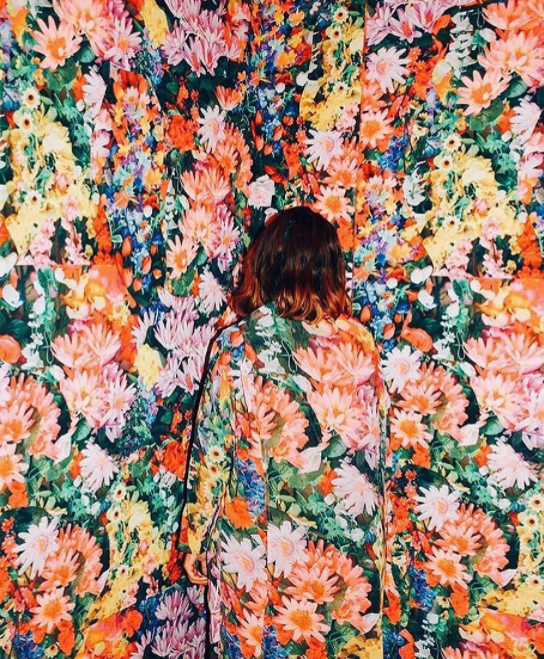 Can you tell me about your company?
PG: In 2005, Christene and I, with our other co-founders Philippe von Borries and Justin Stefano, came together around a kitchen table in Brooklyn and launched Refinery29 as a local guide to 29 emerging independent boutiques in NYC and LA. What inspired us most about these stores was the creative movement that seemed to be happening around them—each represented a unique vision, interpretation of style and community that was just beginning to take form at the time.  We wanted to shine a light on that independent POV and the larger cultural impact they were making, and that focus and appreciation for individuality still drives so much of our growth. When we started, the women's media landscape left a lot to be desired. It didn't reflect the aspirations we had—to be the boldest expression of ourselves and to live a big, full multi-faceted life where everyone had a voice. And so much of what we do here is about just that: changing and shaping the face of media through a modern female lens.
CB: In the early days, we began as a local fashion and shopping guide, but over the years, we grew to incorporate much broader coverage across a variety of categories and interests. The more niche, local-infused content was definitely sticky and helped us to test out a lot of early, perhaps somewhat unorthodox ideas, but what really resonated was how we were talking to this audience of women. We saw how hungry they were for a more personal, peer-to-peer connection, as well as advice and inspiration delivered without judgement. Extending that approach in every way—from original imagery to social and video and live events—while we tested new categories and topics was the real turning point in our brand and our business.  And now, what's even more gratifying is seeing so many of those core themes evolve into powerful initiatives, like our Shatterbox Anthology film series. Twelve years on, it's more and more exciting to find new and important ways to have content in all its forms push important female stories and perspectives forward.
What's your background?
CB: Piera and I actually met many years ago while working at CITY magazine. I was the editor there, and Piera began in the photo department, but it was such a small team, we ended up working together a lot and shaping the direction of what that magazine would eventually become. It was pretty clear we had strong creative chemistry. We have different interests and perspectives, but there's something about the contrast between our aesthetic POVs and expertise that works well. To me, business relationships are a lot like marriages in that the chemistry can really make or break everything, especially your ability to endure when things don't always go your way.
PG: What's interesting is that none of the founding team had traditional business backgrounds when we came together to build this. At first, we were worried that would hinder our development, but we've actually made that a positive point as we grew. I went to art school, and that experience has really shaped our creative output and my perspective.
What kind of issues do you see women in the industry facing?
PG: A huge challenge that I have seen and dealt with personally has been feeling there is only one way to be: one way to succeed, one way to look, one way to act. Living authentically can sound like a great idea, but women especially need to remember that there's no rule book or guideline for staying on track. That also means that if you don't see yourself or a way for you to succeed: create it. Knowing that there isn't nearly enough inclusion and diversity of voices and opinions in these mainstream spaces, it's important to build structures when you don't see yourself.
CB: Often times, I think people in business, and women themselves, see their emotions and being vulnerable as a deficiency. I see vulnerability as something that's essential for invention and real progress to happen. I think that's the subtle difference between invention and innovation—with innovation you're constantly adapting (which is important), but with invention, you're putting everything on the line and taking risks that can really change the course of your industry. Questioning and deviating from the norm and generally being unorthodox in our approach has become a way of life for us, and being vulnerable to take risks is a big part of that.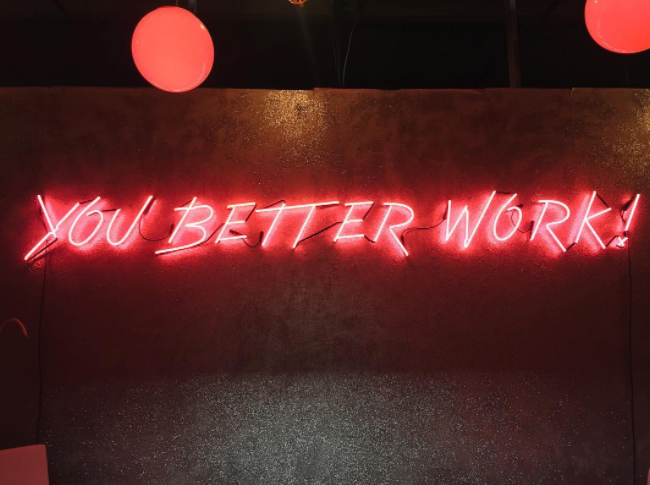 What can be done to solve them and make business better for women?
CB:  There are so many smart, unique, important voices in our midst, and we've always been extremely dedicated to providing a platform and real clarity for those voices. I'm a big believer in the inversion of influence theory—that flow of energy and inspiration moves in every direction, not just from the top down. Spending time with students (I'm a mentor in residence at Savannah College of Art and Design) or with young talent at R29 helps enhance my own perspective and how I approach so many other aspects of my work. It can't be underestimated how important it is for young women to see themselves in leadership roles and know it's not only possible, but it's just the beginning. This applies to diversity and inclusion across both our content and our leadership, and while we're always making strides in these areas, we know we have more work to do. As such, it's important for us to keep finding more and more women with different backgrounds who are succeeding in lots of different ways, so this generation of women can see a real breadth of examples of what success looks like, not necessarily just what they see routinely in business publications. The same goes for content—there are storytelling opportunities everywhere, from a tweet to a long-form reported feature. This extends interest, support and guidance for women at every level by showing how each expression of work has merit and opportunities if it's done well and with real purpose.
PG: Creating environments where women can talk about what's on their mind and really listen to each other is extremely powerful and has the potential to connect us all to something much bigger. That's why nurturing curiosity, and making sure to build the right conditions for a creative culture, is so important for women in business today. At Refinery29, I hold monthly creative brainstorms in my office (which I call "The Peach Pit"), and the only rule is that there are no rules. There's no idea too big or too small, and you'd be surprised how many walls come down and ideas flow. That also speaks to a larger need to make sure women are putting themselves forward and being their own advocate. Giving women the confidence to be vocal helps to build better representations of women in media, like with our 67 Percent Project. I try to build structures that provide the tools for women to go out of their comfort zone, expose new ways of doing things and influence growth on a large scale.