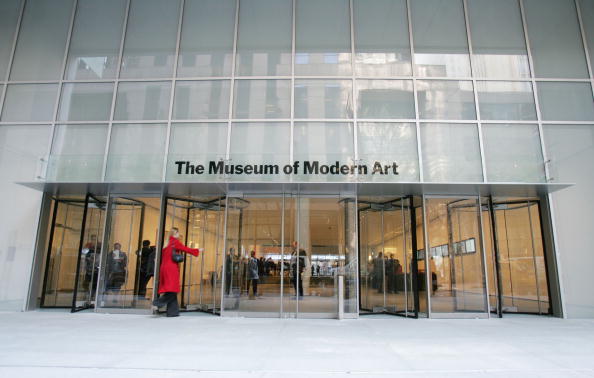 When I told my parents I wanted to study art in college I was met with a much warmer reception than most probably get—it helped that one of my parents happens to be an artist. However, the inevitable million dollar question did arise: But what will you do when you graduate? Only a lucky few will be the next Jeff Koons or Damien Hirst, both artists who have achieved financial success from selling their work.
But for the rest of us, and especially those who have set their sites on academia by way of art history degrees, financial success is by no means guaranteed through a job in the arts. Even President Barack Obama took a jab at the arts economy when he said "folks can make a lot more, potentially, with skilled manufacturing or the trades than they with with an art history degree"—a comment which later apologized for.
However, the latest statistics from the Association of Art Museum Directors' annual salary survey offer considerable hope for individuals who work in museums. Partnering with data consulting firm Stax Inc. for its 2017 report, the AAMD has collected data from between 2011 and 2016 on museum employees' salaries and benefits.
Among the biggest takeaways is a 3 percent increase in the average median salary, according to the AAMD's announcement. Key positions which saw significant salary growth were Chief Operating Officers (COOs) with an annual growth rate of 5.5 percent, curators (4.6 percent), positions in Information Services, Online Content Management and Media, and Directors (1.6 percent).
But even if you don't work in one of those positions, you may still see a change in your employee benefits package. Those who hold non-director positions, and specifically employees who had worked at an institution for less than a year, saw an increase in Paid Time Off (PTO) from 26 percent to 63 percent between 2012 and 2015, according to the AAMD. The reason, the report speculated, is the believe that younger employees value time off. Meanwhile, if you are a museum director, added perks to the job may include a car or even housing in order to encourage qualified candidates to relocate for a job.
For the first time, the AAMD's report is being made available to the public for free. While the survey's findings are will certainly be of interest to museum and arts professionals, the added plus is that everyone applying to art school or dreaming of PhD in theory now have the numbers to back up their dreams.
To read the complete report, download it for free here or via the link on Twitter.