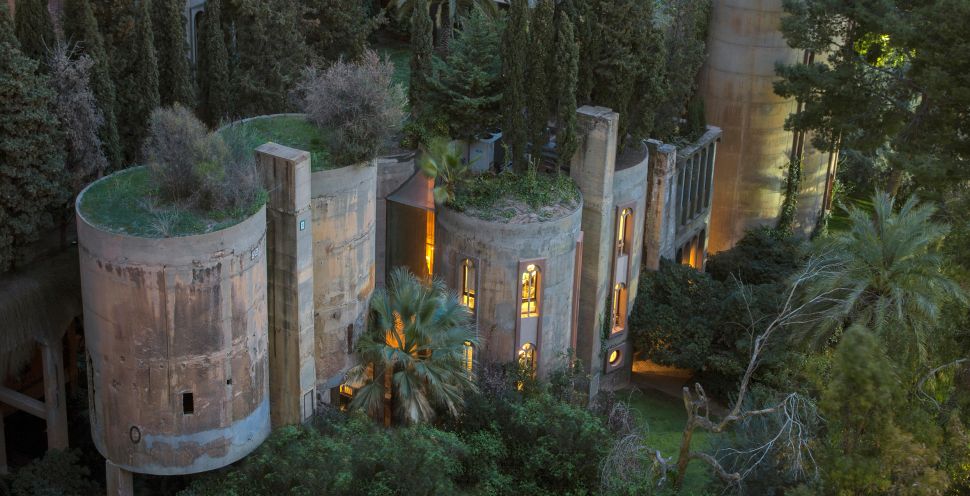 Who among us hasn't come across some ancient castle fallen into disrepair and haven't dreamt of turning it into a home? A home that looks dilapidated on the outside, covered in ivy clinging to turrets and weeds bursting through brick walls, but completely modern once you open the front door, as in a fairytale.
For most of us, that's just a fantasy, but for Spanish architect Ricardo Bofill, it's the remarkable story of his home.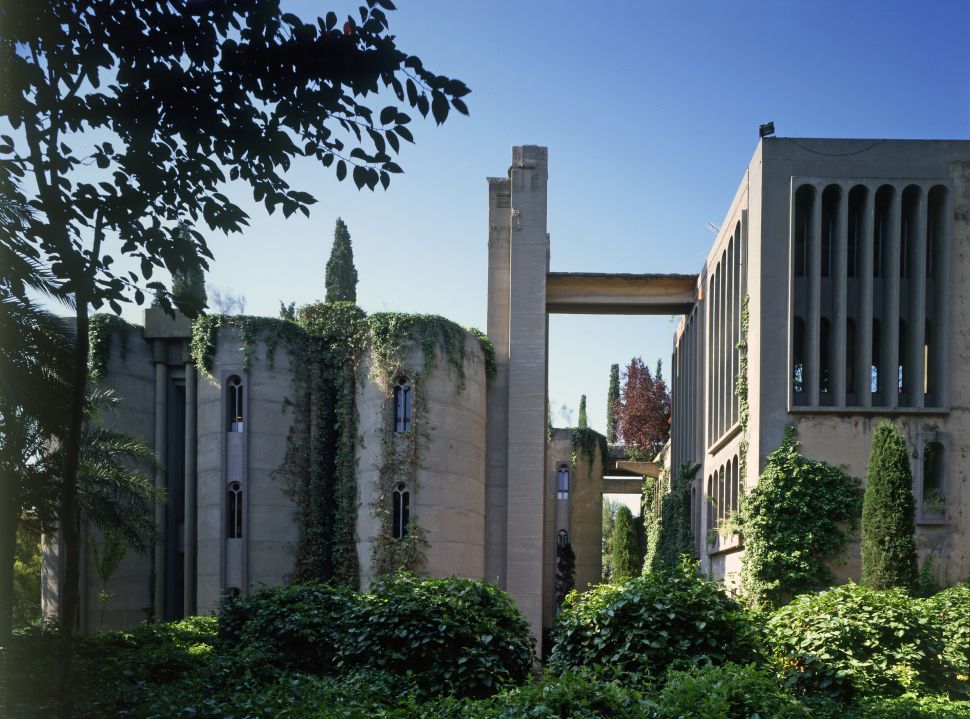 In 1973, the visionary came across a dilapidated cement factory just outside of Barcelona. By studying the area with the eyes of an architect, he determined that it had been built sometime during the industrialization of Catalonia (i.e the latter half of the nineteenth century) and abandoned around World War II. Already a successful and renowned artist, the then-34-year-old and his team decided "to retain the factory, and modifying its original brutality, sculpt it like a work of art," Bofill wrote on his website. It would take 45 years to complete.
The first year and a half consisted purely of destroying what was unnecessary, as they cleaned out the cement from the silos and cleared out the rubble. When the process of destruction was finished, the creative inspiration came in, though Bofill emphasized that the cement factory "will always remain an unfinished work."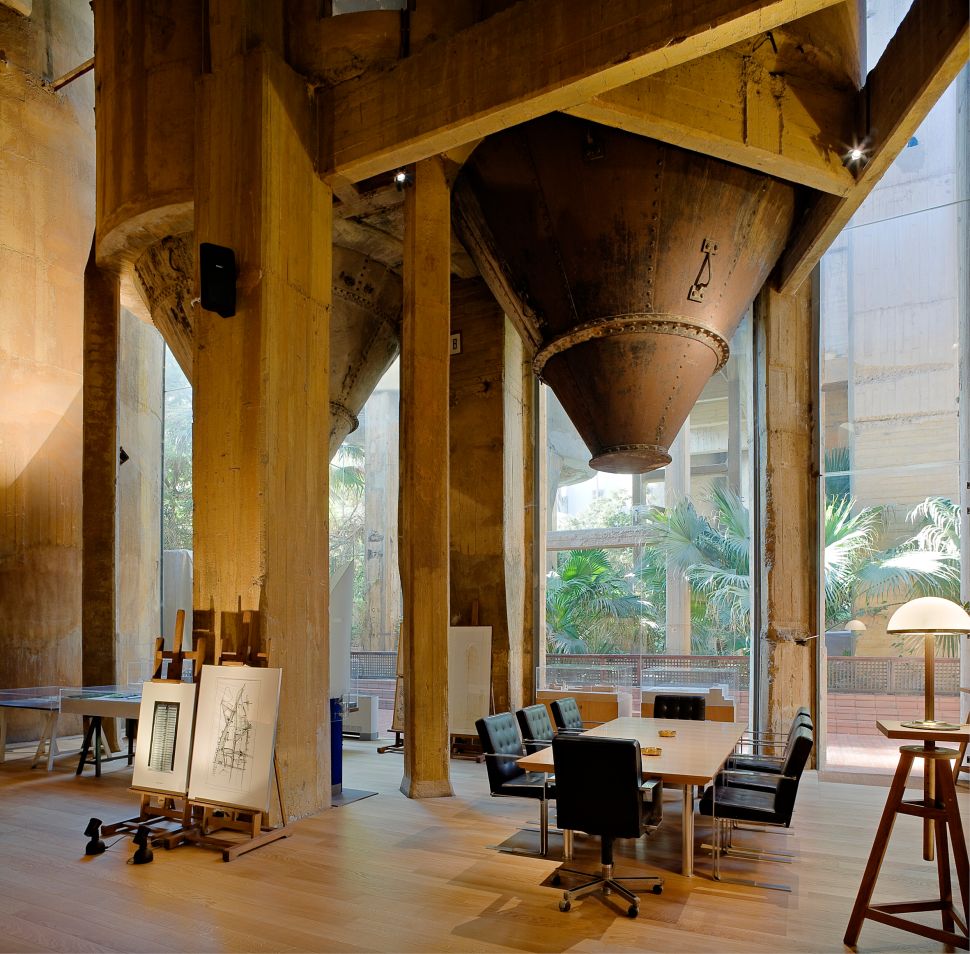 The studio, where his company works, is located in the factory silos over four floors connected by a spiral staircase. Spacious, elegant, and functional, it is meant to encourage teamwork while also providing areas for quiet personal ruminations. I imagine that the way it resembles the living room of a mountain mansion, rather than a sterile office space, is also meant to foster a sense of success and comfort, as though one were working from home.
This is also probably why a series of relaxation areas exist throughout the sprawling property.
And perhaps why the studio looks out onto the gardens, which are filled with eucalyptus, palm, olive, and prune trees, as well as mimosas that wrap around the walls, "giving the building this mysterious aspect of romantic ruin that makes it unique and unrepeatable."
In contrast, Bofill's own private office is strikingly minimalistic, though flooded with the light that bathes the entirety of the interior.
The upper part of factory is meant for the family. They gather in the kitchen/dining room on the ground floor, which, with its marble table and double fireplaces, is thoroughly modern.
The living room is shocking in its sheer size. The towering white curtains lend an elegant ambience, while its cube design and sequences of arched windows create a sense of comfort and rationality rooted in geographical perfection.
Each bedroom has its own mystical vibe, and no two rooms are the same.
While the project was an ambitious one to undertake, Bofill seems happy with his creation, and considers it a safe and stable haven, a refuge from his generally nomadic existence that is at once comforting and endlessly inspiring.  
"Presently I live and work here better than anywhere else," he wrote on his website. "I have the impression of living in a precinct, in a closed universe which protects me from the outside and everyday life. The Cement Factory is a place of work par excellence. Life goes on here in a continuous sequence, with very little difference between work and leisure."
Well, ain't that the life?