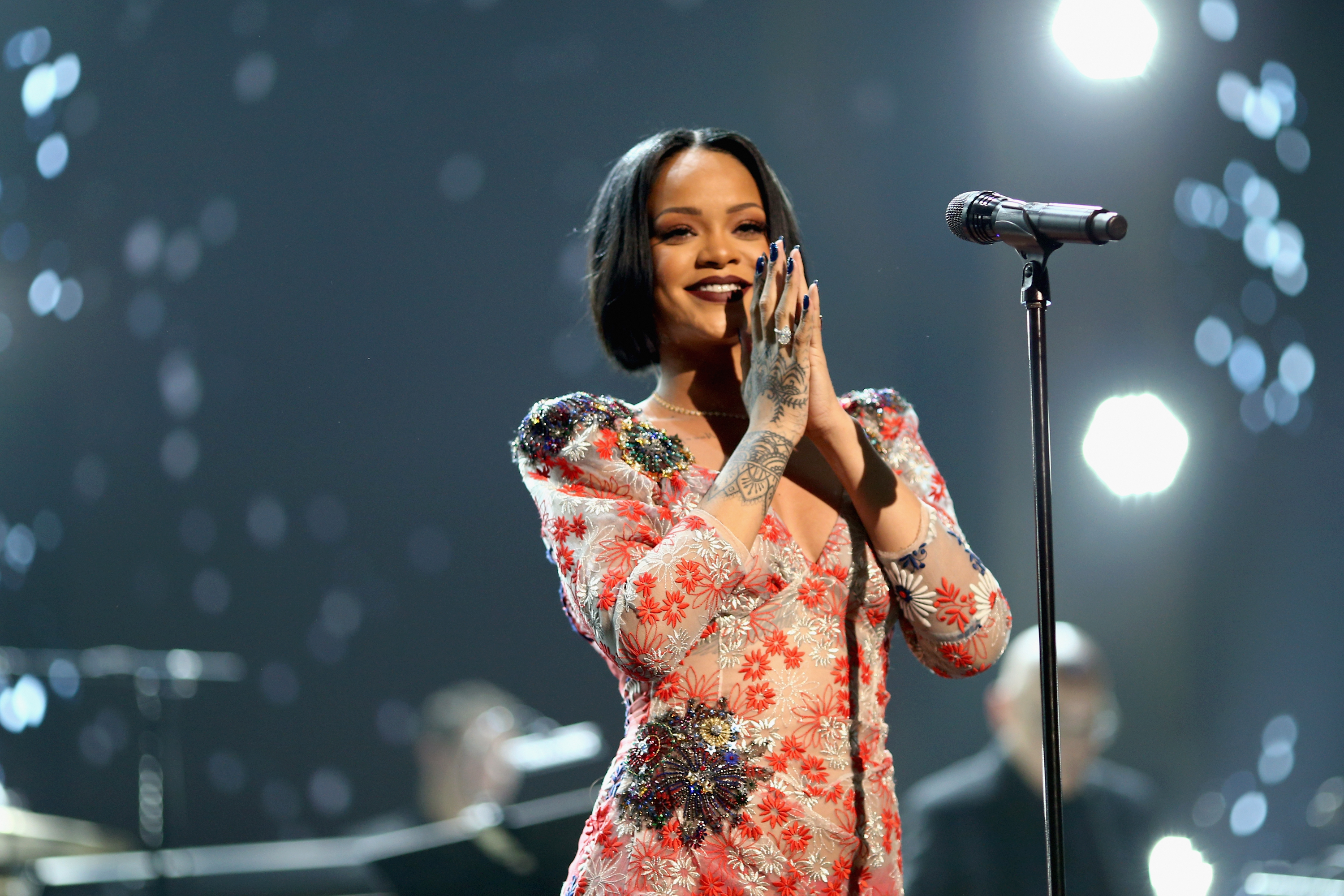 Rihanna loves to use her powers for good. The singer has started multiple charitable foundations and helped causes from HIV/AIDS and cancer to Hurricane Sandy restoration and more. This year, she was named Harvard University's "Humanitarian of the Year."
This past Friday, Rihanna took to Twitter to push another cause—education reform. But she wasn't just tweeting thoughts or facts. Rather she was reaching out to people who have a real say in educational opportunities to see what they plan to do about it. She tweeted directly at world leaders, including Canadian Prime Minister Justin Trudeau and France's President Emmanuel Macron, who recently invited American scientists to do research there after Donald Trump pulled the U.S. out of the Paris Climate Accord. 
The best part is that two replied.
And with more than 74 million followers, she certainly helped to spread the word about the cause as well. The internet was buzzing about the topic, and everyone from fans to other celebrities to voices in education reform were applauding her efforts and joining the conversation.
Australia's Prime Minister, who Rihanna didn't even reach out to, got involved as well.
Kudos, Rihanna.