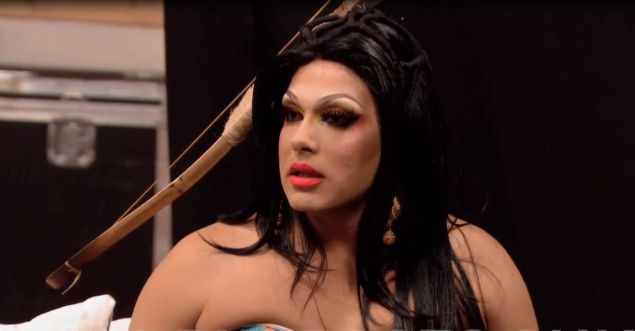 Following every RuPaul's Drag Race, the Observer gets the scoop from one of the contestants. Next up: Alexis Michelle.
Observer: Were you surprised you didn't make final four? You seemed confident the entire competition.
Alexis Michelle: I wasn't surprised based on how the last few challenges went. Though I saw it coming, I was still very disappointed that I didn't make the final four.
You seemed to disagree with a lot of the judges' critiques. which did you think was most unfair?
I did not think that their harsh critiques during the makeover challenge were fair. The crewmember and I had a strong resemblance, which I felt was a big part of the makeover. I also thought our performance was great.
It seems that there has been a lot of vitriol toward you on social media. How are you coping?
I am trying not to focus on the negative, and instead I'm focusing on the positive feedback I have been receiving online and from the people I meet in person.
Looking back on Untucked when you were upset no one gave you a heads up about the overly simple dress, do you think you maybe were a little too harsh?
I was definitely disappointed with myself in that moment. Regarding the dress, I should have definitely stepped back and clearly assessed what needed to be added to it.
It seems like the edit is really trying to present you in a certain way, how do you feel about that?
No comment.
Was it surprising to see all the comments behind your back from the fellow queens?
It was a little surprising as I felt such a sisterhood and camaraderie with the girls.
Were you nervous going up against Peppermint? She slaughtered Cynthia.
I feel that I am a strong performer. However, I was nervous after knowing what went down between Peppermint with Cynthia. Pep is one fierce competitor!
Who are you rooting for to win?
I can't choose! They all deserve to be crowned as the winner.