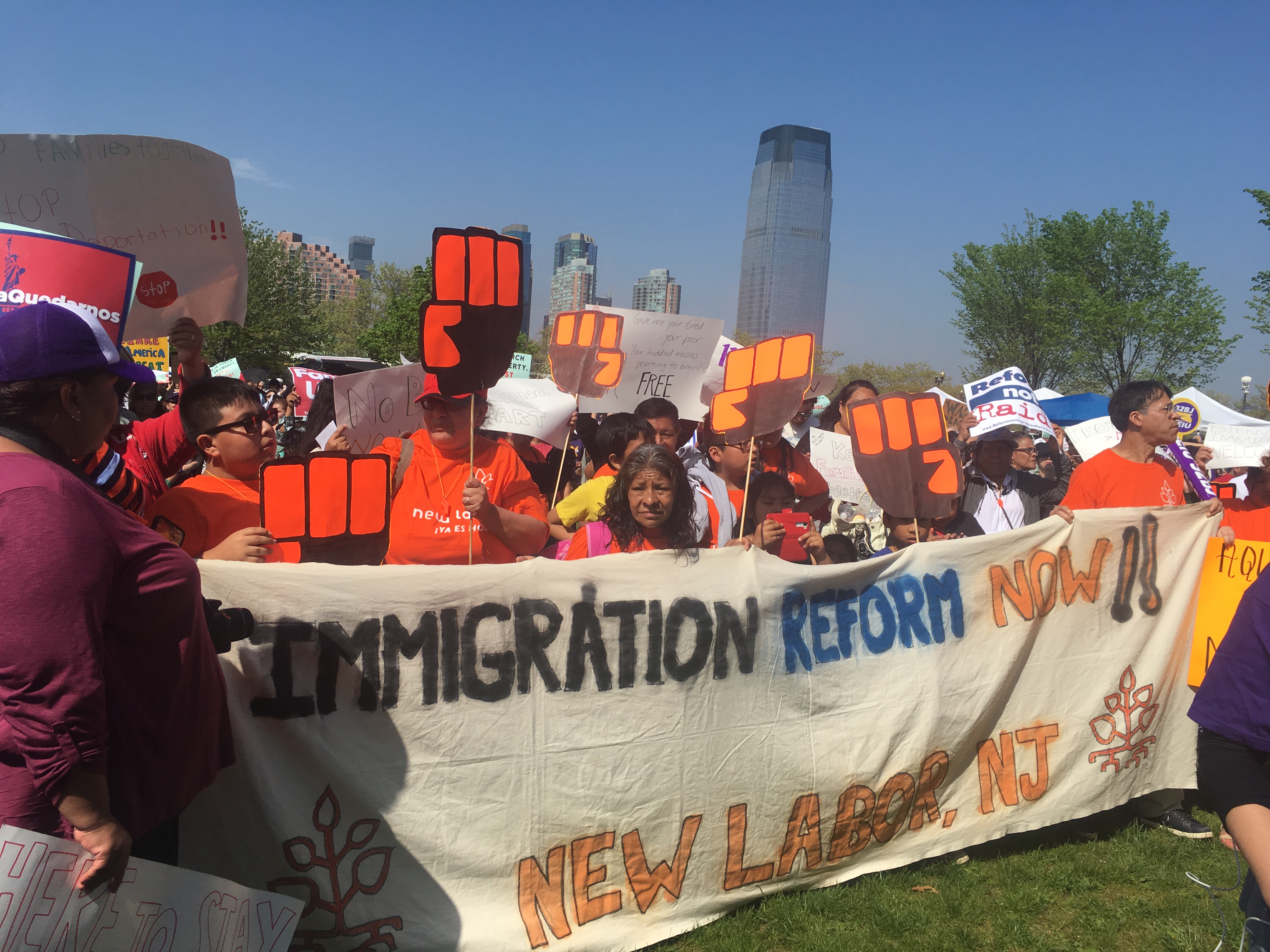 Cities in New Jersey that do not use resources to enforce federal immigration laws regarding undocumented immigrants —known as sanctuary cities— may soon be able to apply for state grants aimed at replacing federal funding that is withheld due to sanctuary jurisdiction.
On Monday, a bill requiring the state to establish a program to replace those federal funding losses (A-4590/S3700) was advanced by the Assembly Budget Committee. The bill was also scheduled to be put up for a vote in the state Senate but was held by Sen. President Steve Sweeney (D-Gloucester) due to the absence of some Democratic members. It will likely be voted on by both houses of the Legislature before the end of the legislative session in June.
"It's critical for the state to support its local government entities in this dispute," said Assemblyman Raj Mukherji (D-Hudson), one of the sponsors in the Assembly. "New Jersey is home to Ellis Island, the Gateway to America, and has played a pivotal role in welcoming immigrants to this nation. The state is one of the most diverse in the nation, and its communities and history have unquestionably been enriched and strengthened by welcoming and encouraging this diversity. We must protect this legacy."
Senate Minority Leader Tom Kean, Jr. (R-Union) has opposed the notion that cash-strapped New Jersey should provide funding for cities violating federal law. According to Kean, bill sponsor state Sen. Brian Stack (D-Hudson) and Democratic colleagues in the Legislature have failed to determine adequate funding sources for proposed grants, something that could cost New Jersey any portion of the $15.7 billion the state is expected to get from the federal government in fiscal year 2018.
If the bill does pass the Legislature, it will likely be in a party-line vote.  It would then go to Gov. Chris Christie and will almost definitely be vetoed. The Republican governor has said he does not support sanctuary cities and that he supports President Donald Trump's decision to cut funding to such municipalities.
The bill was introduced as a direct response to Trump's Jan. 25 executive order requiring compliance with federal immigration law. A number of cities in the Garden State including New Jersey's two largest cities —Newark and Jersey City— have issued executive orders reaffirming sanctuary city status in the wake of Trump's policy. On Monday, Newark Mayor Ras Baraka pledged that Newark will not use city resources to enact federal immigration law without a court order.