One of the happiest events of the dance year is the annual School of American Ballet Workshop performance—or, rather, three performances, since the program is shown twice on a Saturday and once on a Monday, with two different casts. Here's where we all get to see who's heading for City Ballet, how strong the current teaching has been, and—if we're lucky—catch a glimpse of a potentially major dancer: a star.
This year we were lucky. At the matinee, a girl named Mira Nadon danced the lead role in Balanchine's enchanting Scotch Symphony, impeccably staged by Suki Schorer (the principals) and Susan Pilarre (the corps). I say "girl" advisedly, since Nadon is sixteen, too young to be one of the eight graduates chosen by Peter Martins to start next season as apprentices in the company. But—take it from me—unless disaster strikes, once she's there she'll be leaping up the ranks. This girl has everything: she's beautiful, beautifully proportioned, delicate yet authoritative, charming but never cute, fully expressive but never pushing, lyrical and strong. Several of us were reminded of the very young Allegra Kent (whom Balanchine took into the company at fifteen). Stand back!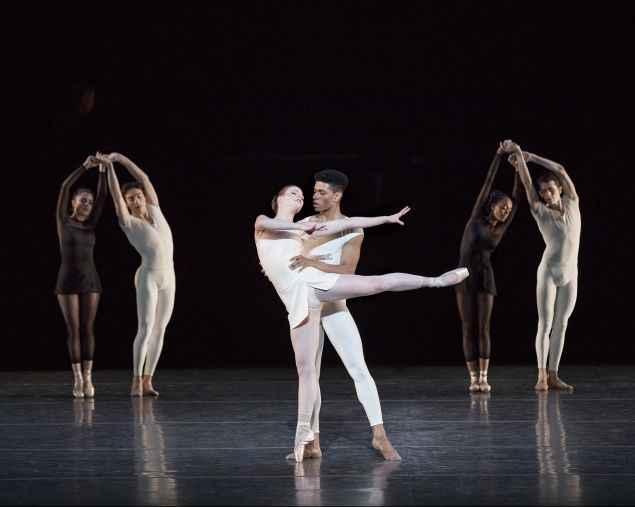 Gabriella Domini, who danced the other two performances, was also excellent, but not the enchanting Sylph that Nadon showed us. It was, in fact, a banner year. Both girls who danced the lead in Martins' Hallelujah Junction—Mary Thomas MacKinnon and Nieve Corrigan—are ready to pop right into the City Ballet corps. Roman Mejia, son of Paul Mejia who danced for the company in the 1960s (and married Suzanne Farrell), is one of those glittering firecrackers who take audiences by storm. And perhaps most important, we saw rank upon rank of superbly trained, strong young dancers: the School is doing its job, a boon not only for City Ballet but for companies all over America and around the world. As Balanchine famously explained to Lincoln Kirstein in 1933: "First a school, then a company."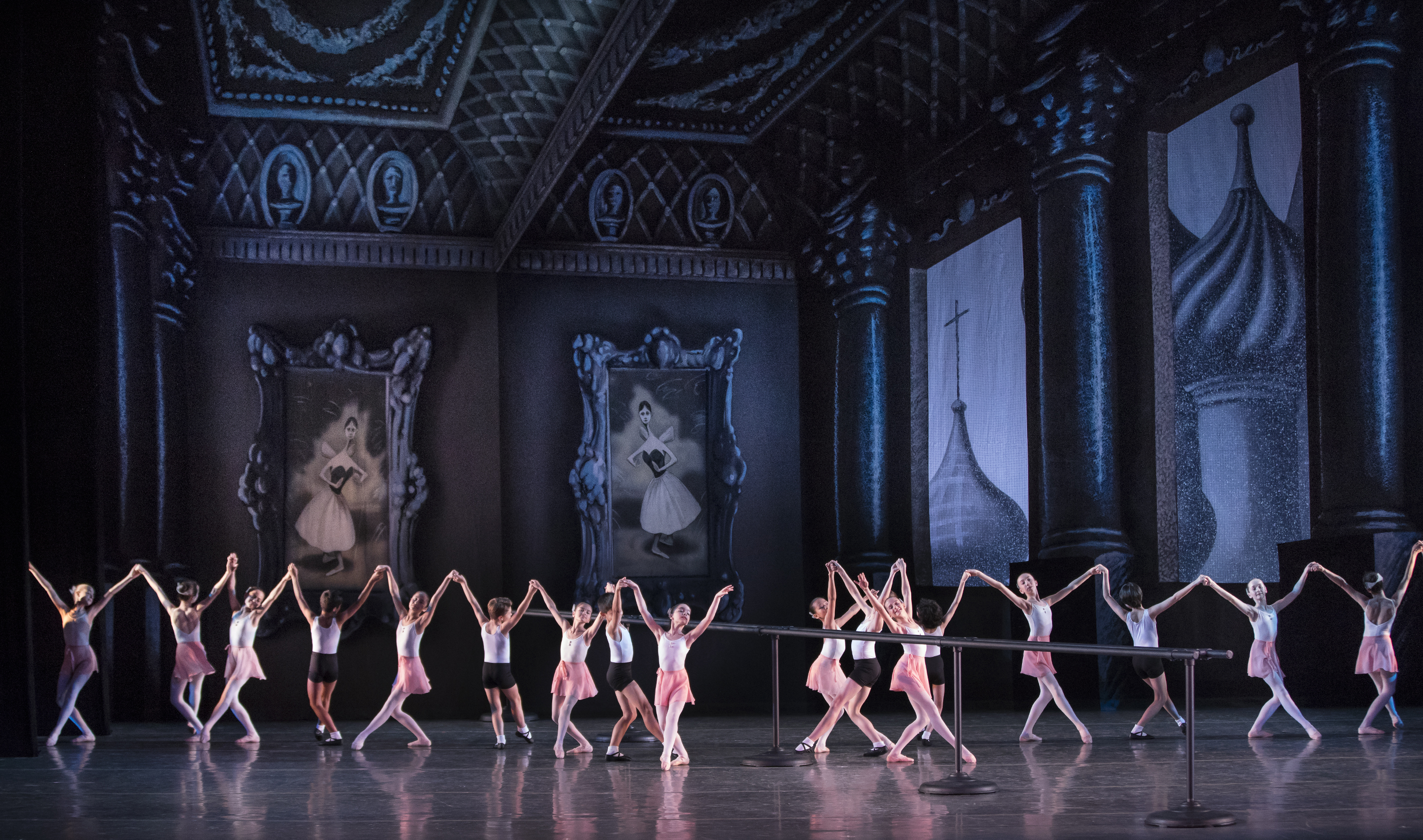 Hallelujah Junction, one of Martins' best ballets, is not necessarily a work for kids, though its intelligent structure and interesting partnering shone through. The opening work, on the other hand—Christopher Wheeldon's Scènes de Ballet—was created to display S.A.B. students, 64 of them, and it does a clever and effective job of it. To me, though, it registers more as a successful assignment than as a resonant ballet. But then I don't admire Stravinsky's score very much, and neither did he: he called "featherweight and sugared." It was a job, a 1944 commission by Broadway producer Billy Rose for an extravaganza called Seven Lively Arts that involved Beatrice Lillie, Bert Lahr, the ballet stars Alicia Markova and Anton Dolin (who also choreographed), Cole Porter, Benny Goodman, Moss Hart, George S. Kaufmann, Ben Hecht, and Norman Bel Geddes. Alas, it was top-heavy and sank. Not surprisingly, Frederick Ashton's 1948 version of Scènes de Ballet is vastly superior to both the Dolin and the Wheeldon.
None of which is to downplay how useful the Wheeldon is to S.A.B. Imagine how many doting family members are in the audience to cheer on their 64 kids. And what good experience for the kids themselves, particularly the littlest ones, to be performing for the public in a ballet of their own! And then to see so many of their seniors ready to slide effortlessly into the parent company. This is the way things should work, and at S.A.B they always do.