Since Sex and the City first premiered on June 6, 1998, plenty of offshoots have arisen.
The Twitter account @BradshawOnTour imagines the SATC girls on the road, with tweets like "While Miranda was frantically searching for rare B sides for her DJ gig, Samantha was frantically searching for a Plan B of her own," and "While Charlotte enjoyed the water pressure of our Pricelined hotel shower, I was putting the pressure on Big: to make it Facebook official." 
There's also the Sarah Jessica Parker-approved Carrie Dragshaw, an Instagram account created by Dan Clay. Clay shares "I couldn't help but wonder," contemplations while dressing up in drag versions of Carrie's most iconic outfits and parading around the city. 
Since the heady '90s, when Bradshaw and company introduced the general public to Manolo Blahniks, cosmos and nameplate necklaces, much has changed. Girls was supposed to replace SATC (at least for millennials who found themselves in shoebox Brooklyn apartments), but it was unable to capture the friendships, fashion and puns on SATC. Carrie might have had cringe-worthy moments more than occasionally, but she still wasn't as hopeless as Hannah Horvath.
If the show was on today, here's what the characters might find themselves wearing and wondering. Of course, they would still meet over brunch, but it would be for the sole purpose of Instagramming avocado toast, while recapping their evenings of online dates.
Carrie Bradshaw
Carrie was infamous for her angst-ridden relationship with Mr. Big, who was described as "the next Donald Trump" in the first episode. While Carrie lived a life of glamour, today she would have to move to Ridgewood in order to afford her beloved shoe closet. Clearly, this is a move she would not be happy about.
Carrie would choose to live in Williamsburg, as Soho is a bit unreasonable—but that wouldn't stop her from telling hipster men she met at low-key raves that she lived in Bushwick. Big would no longer be a suited man with a Town Car. Her new beau, who she would meet at a friend's board game night, would run a startup with a ball pit and Segways. Carrie wouldn't know what his startup actually created, but she would inevitably ask his interns to run her errands.
Carrie would still be a freelance writer, but would eschew columns for #content, eventually writing a book that she tweeted about incessantly. And she would replace her customary nameplate necklace with a velvet choker; her name would be spelled out in '90s inspired crystals, custom made by Fallon. Manolo Blahnik and Jimmy Choo would be replaced with Gucci and Aquazzura.
Charlotte York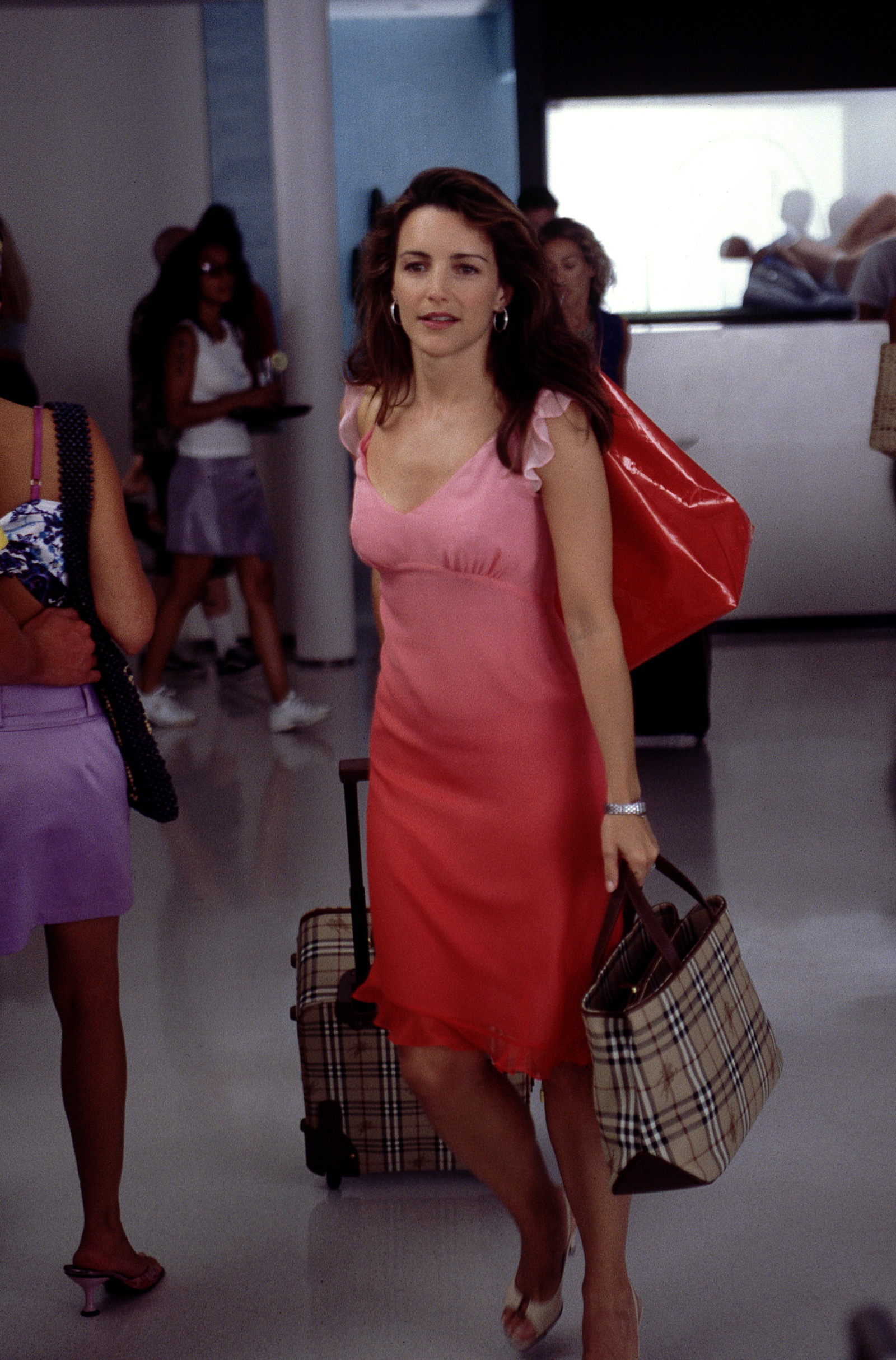 By far the least trendy of the squad, Charlotte would still dress largely the same, wearing Tory Burch riding boots, Tiffany & Co. jewelry, though she would certainly embrace Draper James sundresses. Charlotte would routinely download every single dating app in an effort to meet someone, and then systematically delete them when the men sent her vulgar messages, questioning what she did wrong.
Eventually, the Tribeca resident would join a sports league in an effort to find love, instead meeting an overgrown fraternity boy who likes beer more than vodka. If her sports plan wasn't successful, she would cave and hire a millionaire matchmaker. She would be deeply devoted to working out at SoulCycle and Pure Barre, if only for the excuse to wear excessive amounts of Lululemon while running errands.
Samantha Jones
Samantha would be a social media maven with a strong personal brand and Instagram presence, due to her excessive posting of thirst trap photos. She would exclusively wear Reformation jumpsuits, crop tops and leotards.
Instead of complaining about baby showers, she would whine about wedding hashtags and Facebook engagement announcements. And there would be no dating of the traditional male model Smith Jerrod. She would date a multi hyphenate Instagram model/DJ/personal trainer with thousands of followers.
Miranda Hobbes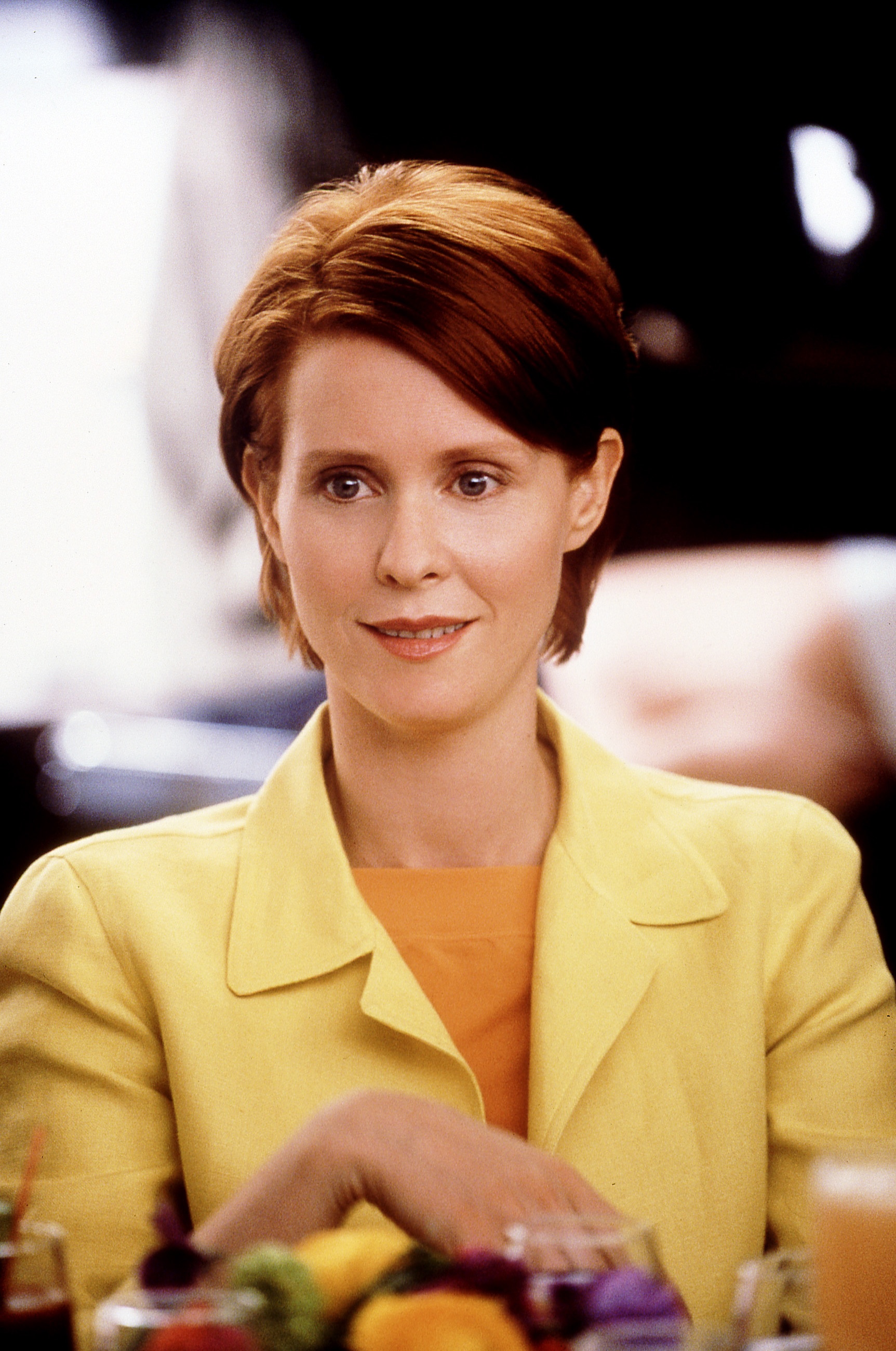 Miranda was previously the character no one wanted to be, much like Scary Spice, but in the millennial hell scape that is 2017 her life looks appealing (despite the unplanned pregnancy, even though Girls did lean into that plot point). Miranda was an Ivy League educated lawyer who was successful enough to have a cleaning lady of her own. Today, she would simply replace Magda with Handy.
Her modern-day Steve would be a Tinder match with multiple odd jobs, including dog walking, Seamless delivery and rickshaw driving. Naturally, she would lie and tell the girls he's an entrepreneur. Her power suits would be replaced with Ann Taylor sweaters, Banana Republic chinos and J.Crew skirt suits.