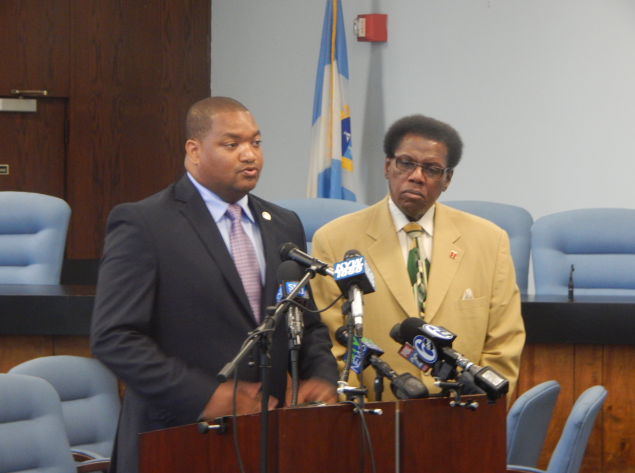 Atlantic City Council President Marty Small is seeking a recount in the city's Democratic mayoral primary after losing to Councilman Frank Gilliam.
Small filed paperwork in state Superior Court contesting the election results on Monday and said he plans to go "all the way" with his challenge. He specifically plans to challenge the authenticity of mail-in-ballots that tipped the scales in Gilliam's favor.
Small finished with 100 more votes than Gilliam at the machines on June 6, but Gilliam had a substantial lead in mail-in-ballots, 694 to 209, according to reports.
"That's step one," Small said of filing for a recount. "I'm challenging everything."
Small claimed Gilliam's allies paid people for votes and made the eyebrow-raising accusation that his rival's campaign enlisted alcoholics and drug addicts as unauthorized ballot messengers, among other issues.
"Obviously I believe in the right to vote, but there's a right way," he said.
Gilliam, who is set to challenge incumbent Mayor Don Guardian, a Republican, if the election results stand, dismissed Small as a sore loser and the recount as a waste of time. He said Democrats should move past the primary and unify before the November general election.
"Enough is enough," Gilliam said. "It's time to move forward. Everyone wants to be a winner and sometimes we fall short, and that's where Mr. Small finds himself."
As for Small's accusations, Gilliam said: "I don't think anybody would be that unethical to pretty much utilize paying people and persuading folks to vote."