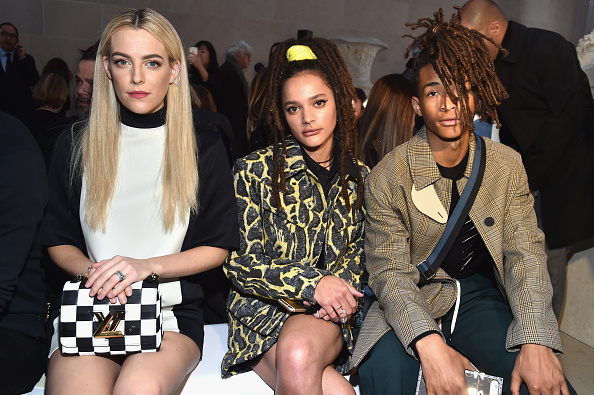 There's nothing the internet loves more than a gaggle of beautiful, talented females, brimming with potential and dressed for the success they deserve. These are the "it" girls we need. Each year there are new additions to the line-up of Hollywood's up-and-coming leading ladies and 2017 is no exception. For your consideration, we've pulled together a list of the next big things and each of these young talents are bound to shake things up. You've been warned.
Sofia Boutella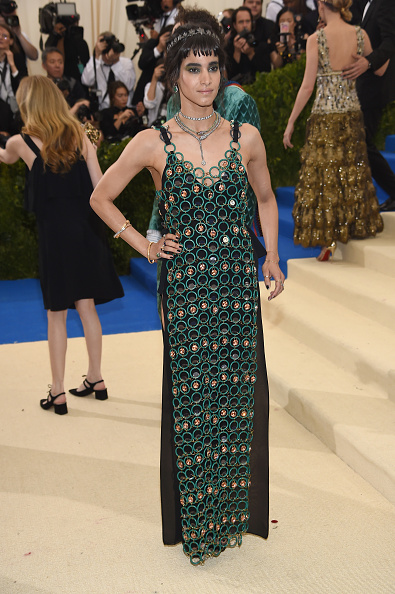 Having started out her career as a rhythmic gymnast, then professionally training as a dancer, touring with Rihanna and Madonna and finally transitioning to acting, it's safe to say Sofia Boutella is one talented gal. Before nabbing her first acting break in StreetDance 2, she was signed as the face (and body) of a Nike campaign. She has also starred in Kingsman: The Secret Service, Star Trek Beyond and plays the female protagonist in the newly-released and hotly-anticipated re-make of The Mummy.
Fashion Credentials: Boutella works with stylist to the stars, Karla Welch and has recently stepped out in outfits by Miu Miu, Valentino, Prada, Rodarte, just to name a few. The Marni dress she wore for the 2017 Met Gala was a particular favorite.
Angourie Rice
Proving that great things really do come in small packages, Angourie Rice is the 16 year old Australian who is a current Hollywood favorite. You may have seen her in Sofia Coppola's The Beguiled, or perhaps The Nice Guys with Ryan Gosling, but expect to see much more from Rice in the coming months. She snagged a role in the forthcoming Spider-Man: Homecoming, which has just entered post-production. Oh, and if you haven't seen the films she's acted in, you may have seen her work it out on the pages of fashion bible, Nylon.
Fashion Credentials: She might be young, but this Aussie babe is not a fashion novice. She wore Miu Miu at the Italian fashion house's Paris Fashion Week show in September 2016. Keep your eyes peeled for Rice on next season's FROW.
Sasha Lane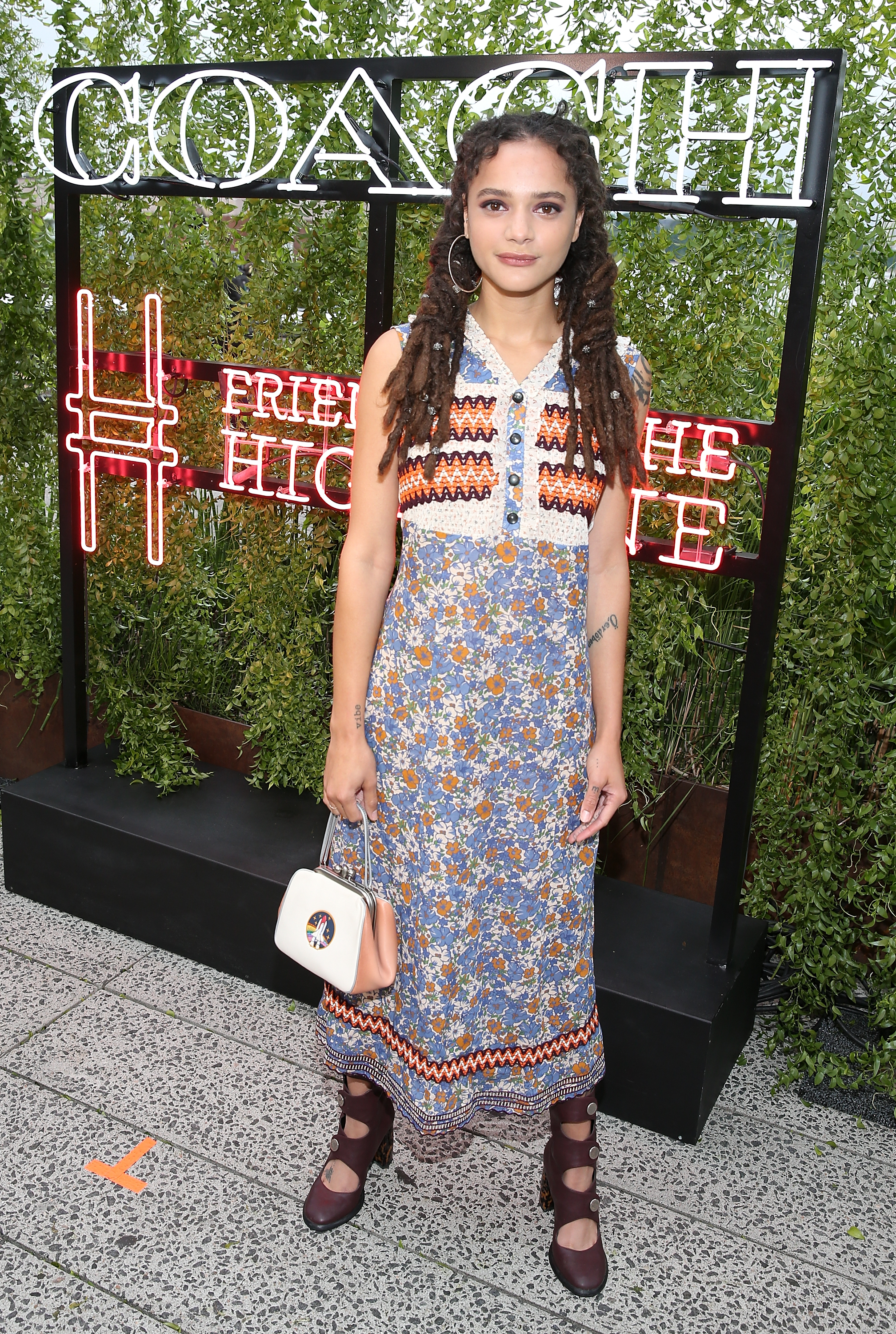 They say there's no rest for the wicked and that couldn't be truer for this American Honey breakout star, who has ton of film projects lined up. That includes Freak Shift, starring Alicia Vikander, and The Miseducation of Cameron Post, where she will share the spotlight with Chloë Grace Moretz. Lane got her break in acting when Andrea Arnold, the director of American Honey, spotted her on Panama Beach and asked her to star in the movie.
Fashion Credentials: Anybody who can effortlessly combine being one of Hollywood's newest darlings with being one of fashion's darlings, is already a star. Lane was snapped up to be the face of a Louis Vuitton campaign and was invited to sit front row at one of the brand's fashion show in Paris. Her high fashion clout takes into consideration the many shoots with Teen Vogue and W that she's done.
Anya Taylor-Joy
This Argentinian beauty was hanging out in London when Sarah Doukas (the modeling agent famed for discovering Kate Moss) spotted her and promptly signed her to the modeling agency, Storm. Anya Taylor-Joy dropped out of school at the age of 16 and, while on a photo shoot, met the Irish actor Allen Leech (aka Tom Branson, the chauffeur on Downton Abbey). After hearing her deliver an impromptu reading from the Seamus Heaney book she was carrying, Leech introduced her to his agent. Within four years, she was nominated for a BAFTA Rising Star Award and was starring alongside James McAvoy in 2017 thriller, Split. The director of Split loved the on-screen chemistry between the pair so much, he signed them both on for the 2019 thriller, Glass.
Fashion credentials: The twenty-year-old starlet has already worn frocks from Miu Miu, Gucci, Chanel, Yves Saint Laurent and Alexander McQueen. This year's appearance at the annual Cannes Film Festival cemented the actresses' fashionista status, as she hired the services of celebrity stylist, Ilaria Urbinati, who chose one particularly ethereal Burberry gown for the star.
Haley Bennett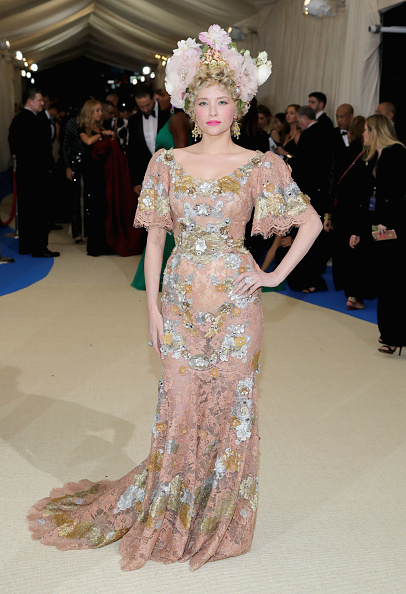 Ohio-native and Jennifer Lawrence doppelgänger, Haley Bennett, has many strings to her bow, having already starred in The Girl on the Train, The Magnificent Seven and Music and Lyrics. But 2017 looks to seal the deal for her, as her movie Thank You for Your Service is released, which she will star in alongside Amy Schumer.
Fashion Credentials: Following in the steps of Chloë Sevigny, Clemence Poesy and Dree Hemingway, Bennett has been announced as the new face of Chloé's signature women's fragrance. The actress was also featured on the cover of Vogue Russia, photographed by none other than Patrick Demarchelier, looking ravishing in red Dior. Her Met Gala 2017 look is another strong contender: look at that Dolce & Gabbana dress, those earrings and that headpiece.
Daisy Ridley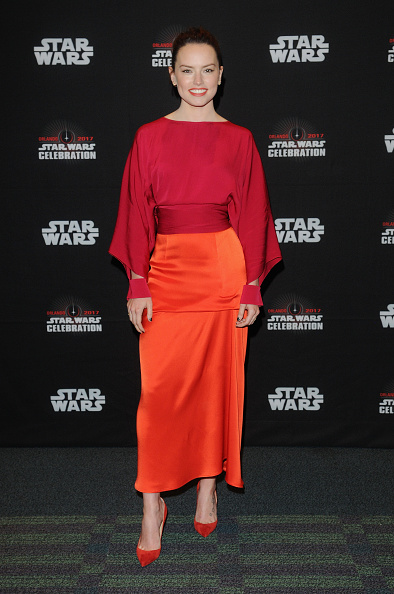 It's in the blood for this English rose (her great uncle, Arnold Ridley, acted in the long-running British sitcom, Dad's Army) and 2017 has really been her year. It's when Ridley's next film, Star Wars: The Last Jedi, also starring Tom Hardy, will be released. In the movie, Ridley will reprise her role as Rey, which she played in 2015's Star Wars: The Force Awakens.
Fashion Credentials: Despite having sported an array of incredible looks on her press tour for Star Wars: The Force Awakens in 2015 (including an amazing custom Chloé dress), Ridley is still not a regular on the fashion circuit. However, let's see what she has in store for the next round of promotional appearances.
Gugu Mbatha-Raw
The Oxfordshire-born star has not only graced the cover of ELLE but has seen herself propelled into the acting limelight, largely due to her appearance in this year's Beauty and the Beast, alongside Emma Watson. It doesn't stop there, as she's signed on to appear alongside Chris Pine and Reese Witherspoon in 2018's A Wrinkle in Time. It's confirmed that Mbatha-Raw is a hot one to watch.
Fashion Credentials: We have literally gone goo-goo for Gugu, as the English beauty seamlessly nails red carpet style every time. A stand-out for us was the blue, sequined Oscar De La Renta frock she wore for the LA premiere of Beauty and the Beast. 
Ellie Bamber
Having starred in the Tom Ford-directed flick Nocturnal Animals, "it" Brit, Ellie Bamber, is on a fast-track to Hollywood fame. She acted on stage from an early age, becoming the youngest ever member of The London Player's Theatre. She doesn't currently have anything in the acting pipeline, but the star is capitalizing on her mesmerizing looks, as a certain Mr. Lagerfeld has snapped her up as a Chanel muse alongside fellow young Hollywood veterans, Lily-Rose Depp and Kristen Stewart.
Fashion Credentials: Considering her highly coveted role as a Chanel ambassador, the brand's ready-to-wear and couture pieces tend to be her go-to red carpet picks.