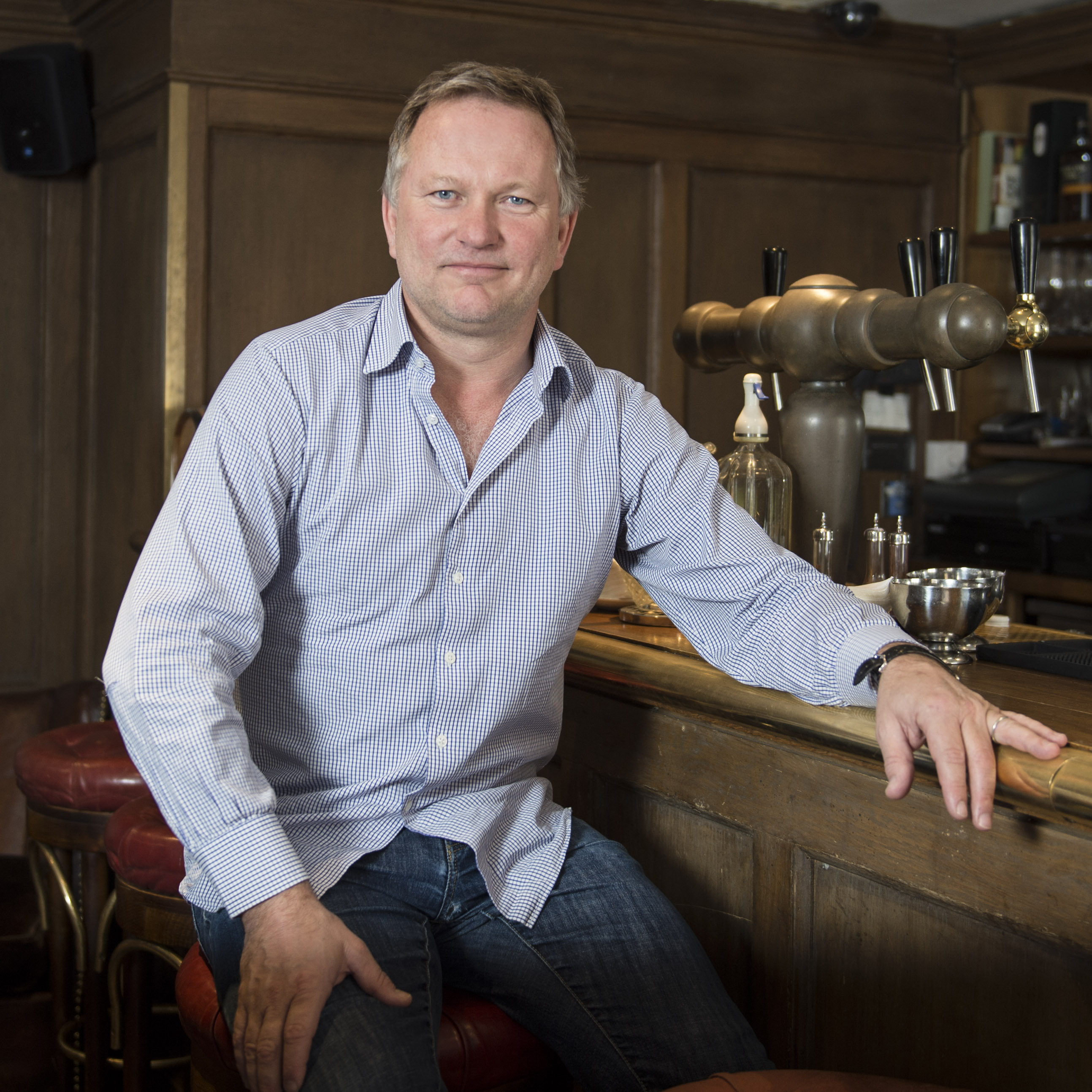 One thing is for certain in New York: we have more than enough Italian restaurants to go around. Trying to feel trendy while enjoying your cacio e pepe? Visit Lilia in Williamsburg. Looking for a 4 a.m. slice of pizza, to soak up all the vodka you consumed at the club? Hit up Artichoke Pizza. Would you prefer an authentic Tuscan vibe? Order off the chalkboard at Bar Pitti.
So Soho House founder Nick Jones was well aware of the gamble he was taking with the recent opening of Cecconi's, in the Dumbo neighborhood of Brooklyn.
"You've got great Italian restaurants already and you don't really need another Italian restaurant," he admitted, mentioning Cipriani and Carbone as two of his all-time favorites. But Jones knew that he needed to give New Yorkers what they really wanted: a rich plate of Maine lobster spaghetti and their beloved veal Milanese. In fact, those are two of the most ordered dishes on the menu across the seven other Cecconi's locations, including West Hollywood and Miami; as of today, you only need to cross the Brooklyn Bridge to indulge in the eatery's traditional Venetian fare.
Cecconi's opened on June 13 in Empire Stores (next to FEED Shop and Café), in a waterfront space replete with a wood oven for pizzas and a massive bar, lined with teal leather stools. Even Manhattanites who are weary of leaving the island for a meal might reconsider once they check out Cecconi's outdoor seating area. It's an ideal space to sip a rosé spritzer while enjoying an unobstructed view of the East River and the Manhattan Bridge. Just think about the Instagram opportunities, aided by the tastelful décor of woven chairs, ash wood tables and a striped awning.
Jones chose the destination because he was enthralled by the building; he even left some support beams in place and kept the original ceiling intact, to allow the history of the space to shine through. He also knew that there wasn't a wealth of everyday eateries in the neighborhood, so he wanted to offer a restaurant that would appeal to the residents of Dumbo, as well as the tourists who flock to the area just to snap a selfie on the picturesque Washington Street.
But those who are concerned that Jones' Italian restaurants are just as exclusive as his member's only clubs have no reason to worry: "It's a restaurant that all sorts of people of all ages go to, everyone comes to Cecconi's. It's very different from Soho House; the main similarity is that we own both," he laughed. For those who do want exclusivity with that same river view, you're in luck: Soho House will be opening their third NYC outpost (aptly called Dumbo House) on the top two floors of the building that Cecconi's now occupies. Jones anticipates the club opening will be sometime in the fall, so whoever isn't a member of Ludlow House or the Meatpacking location might want to start preparing application materials now.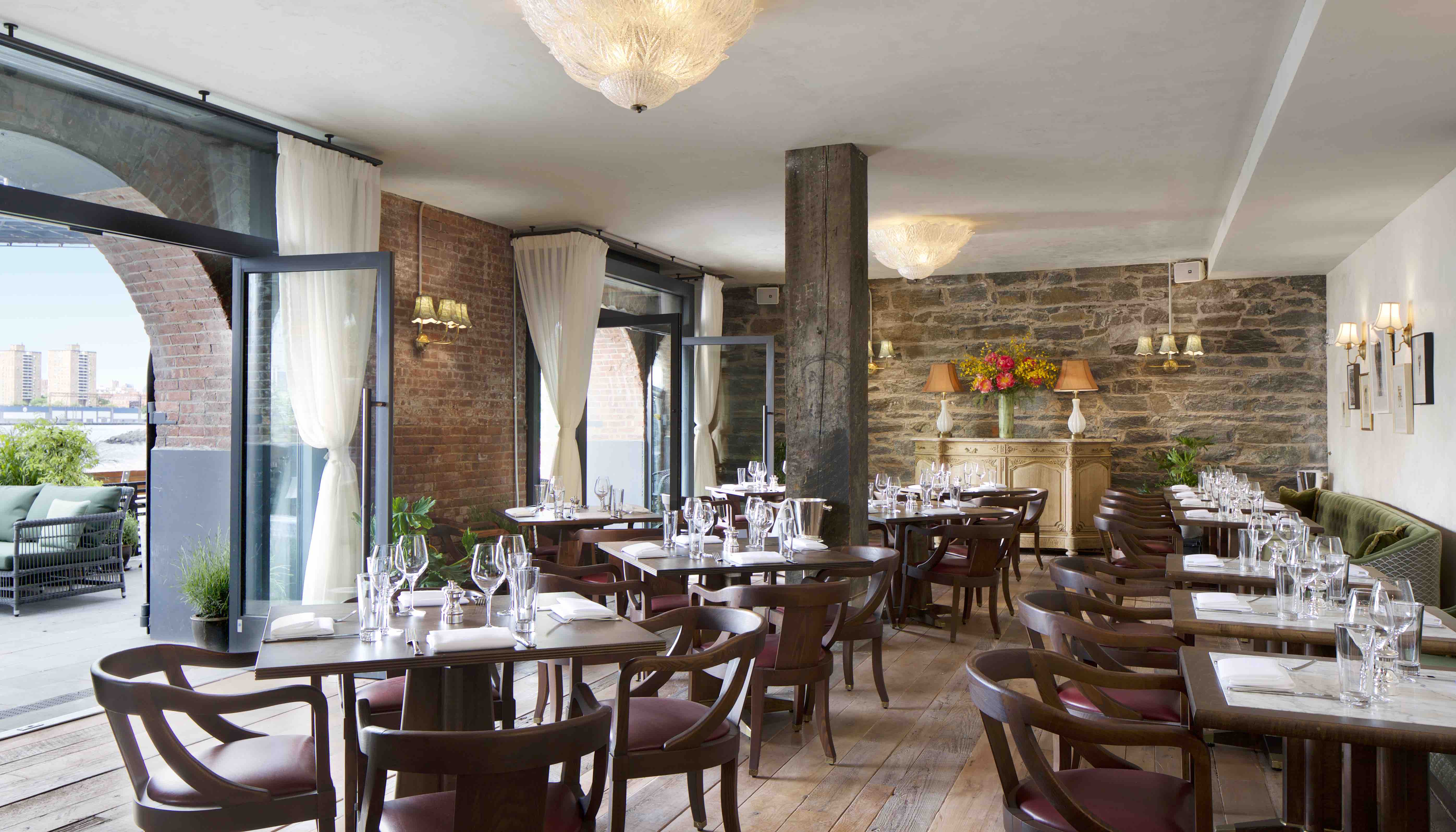 So how does Jones, who primarily resides in London, spend his time when he's in New York? He makes sure to do quite a bit of eating, of course.
"My favorite evening is getting a car and doing about six restaurants in a night, because I learn so much. I have a couple of starters and wine [at one], a couple of mains at another, a plate of dessert at another," he explained. This is one tour of the city that any local will gladly sign up for.