A walk through downtown Dallas' arts district during Soluna International Music and Arts Festival reveals old institutions opening themselves up to new ideas. By encouraging other organizations to invite interdisciplinary artists from across disciplines to Dallas, The Dallas Symphony Orchestra is working to slowly change the narrative of their city as a purely collector-driven scene.
While all artistic communities are functions of their creative markets and economies, Dallas' most ubiquitous artistic philanthropists and patrons have historically had particularly strong ties to the business of retail. In addition to financing a gorgeous home for his sculpture collection with the Nasher Sculpture Center, the late Raymond D. Nasher and his wife Peggy also built NorthPark Center, a 97-acre, 2 million square foot luxury shopping mall adorned with original Warhol and Stella works, large sculptures by Mark di Suvero, Jonathan Borofsky, Claes Oldenburg and others.
The mall's only original anchor store, Neiman Marcus, became an equally relevant presence in Dallas' relationship to art when Stanley Marcus, an early President of the Neiman Marcus Group and revered businessman and intellectual, became chairman of the board at the Dallas Museum of Art, where he remained a trustee for over 60 years.
One of Marcus' favorite paintings, Mexican modernist Rufino Tamayo's 1953 "El hombre," towers above the DMA's lobby, a piece of the museum's permanent collection in dialogue with its exhibition on post-revolution Mexican art, Mexico 1900-1950, which includes rare works by Diego Rivera, Frida Kahlo, Jose Clemente Orozco and others among more Tamayo works. Chronicling a transition away from styles taught in the Mexican Academy to forms of expression radically divergent, indigenous and pointedly subversive, it's hard not to wonder if Dallas, too, is in the throws of transformation.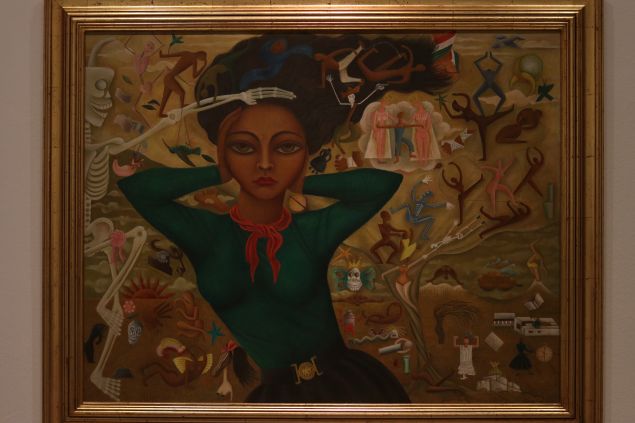 The Dallas Symphony Orchestra, which has organized Soluna for the past three years, meanwhile had I.M. Pei build its Morton H. Meyerson Symphony Center, named for the former CEO of Ross Perot's IT firm who championed the 10-year campaign to get the Dallas Symphony Association to build the orchestra a new home before work on the project, which opened in 1989, could begin.
There's nothing unique about a history of philanthropy in a city rife with old money collectors and colluding art advisors, but it makes the DSO's commitment to Soluna's diverse programming all the more impressive. While the Observer was in town, they hosted a multi-disciplinary performance piece involving local dancers, film and poetry called DREAMSPACE on the wall outside the Symphony Center; a talk with Mexican mixed-media artist Pia Camil at Dallas Contemporary about "Divisor Pirata," her large piece comprised of t-shirts acquired from the street markets of Iztapalapa in Mexico City that were originally manufactured in Latin America before illicitly making their way back to Mexico; and a thoughtful, interactive reimagining of the Sophocles classic, Electra, wherein the audience was led around to different scenes by ushers while listening to the dialogue unfolding on headphones with a cold-wave electronic score in the background.
"I've been here five years, and when I got here, there was no annual collaborative platform for all the organizations in the arts district," DSO President and CEO Jonathan Martin told the Observer. " So we had this nice, polite neighborhood with these nice, polite silos and we didn't do anything together. It struck me as odd—the city had invested a billion and a half dollars to create the arts district in over 30 years. There's actually a desire to play in the sandbox with each other here, and it's not that way in every community. Boy, you can't take that for granted."
'We're learning about creating something that new philanthropy is excited about. People that I couldn't have conversations with about investing in the Dallas Symphony, I can have conversations with them now because they care about the disciplines.'—DSO President Jonathan Martin
Martin's been in the Orchestra business for over 38 years, and says that for the first 25 he was trying to preserve traditional models before realizing it needed to change. "All you've had up until now is this 125-year-old delivery model that worked for 100 years but has been challenged for the last 25 because the relationship that society has to the classical arts has profoundly changed."
Martin is getting at the question of engagement—not only does an arts organization need to get its audience in the hall, but they have to keep them there. "A lot of what we do is a long art form. You're requiring them to let go of their technology and try to find the humanity in some place, make them slow down."
"It gets me excited because I'm seeing an energy start to coalesce around the idea and the activities where you see classical music consumers drift into visual arts and video performance, sculpture, theater, science and all the stuff that's a part of Soluna. It's a platform to build audiences that otherwise wouldn't give us the time of day. We're learning about creating something that new philanthropy is excited about. People that I couldn't have conversations with about investing in the Dallas Symphony, I can have conversations with them now because they care about the disciplines."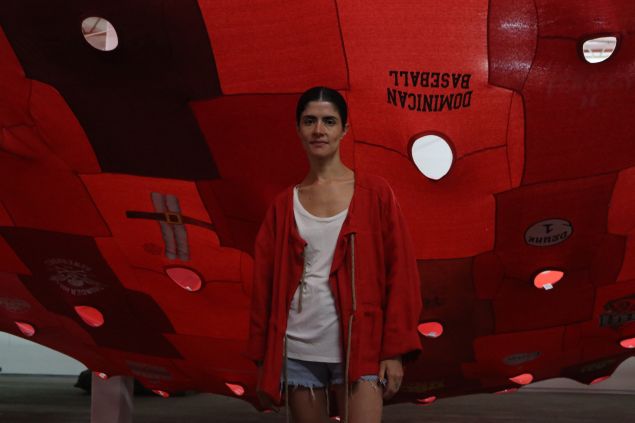 Soluna's mission stands on five pillars—classical music, contemporary art, education, science and community—though some programming under the festival's umbrella is more abstract than others. Pia Camil's "Divisor Pirata" exhibition, which falls under contemporary art, doesn't feed back into classical music. But understood in context to the New Philharmonic Orchestra of Irving's concert exploring Mexican and Argentine composers, "The Rhythms of Dance," her exhibition's dialogue about trade and waste happening between the U.S. and Mexico became a profound comment on the fact that Dallas is no cultural monolith, and its arts institutions might have a little catching up to do.
"Dallas Arts District is a great achievement, and we've got phenomenal venues," said Martin, "but I don't know yet that we, as a community, have fully embraced the idea that it is for everybody. It can be an imposing, intimidating collection of spaces if you are not acclimated and habitualized to that." He went on to explain that some of the most interesting places they've hosted work have not been in the Arts District, citing Dallas Contemporary and art space The Power Station, which was hosting Dancing on Graves, a show of the late, abstract mixed media provocateur Steven Parrino's work.
Martin also championed the Dallas Performance Hall as a more intimate space. At 700 seats, it allows for new audiences and new music such as their alternative classical music series, Remix. "It's a completely deconstructed experience, very different from what we do here, and the reason I did it there is because it is more intimate, it is more friendly, more sleek, modern and young."
For a lone artist, without the resources of generous donors or nonprofit contracts at their disposal, creating a space for that level of engagement is crucial to make their work stand out. Explaining her rationale behind having visitors to Dallas Contemporary poke their heads through the tapestry of t-shirts comprising "Divisor Parata" and walk around the neighborhood, Pia Camil cited her infatuation with Brazilian artist Hélio Oiticica, whose Parangolé series from the late 1960s also inspired her piece at the Frieze Art Fair, in which 800 ponchos were distributed for free to any VIP patrons willing to wait in line.
"A way to empower the viewer is by putting him in the center of the work," said Camil, citing a piece of Oticia's writing that informed her own approach to involving audiences.
"You take these structures of retail, of commerce, of advertising and put them in the context of arts institutions and structures," Dallas Contemporary's senior curator, Justine Ludwig told her, "which in some ways bring to light the relationship between art and commerce that some people find distasteful, but the reality is, is inherent in the art world."
"The time span and the way you enjoy art is changing," said Camil. "It's important to try to understand how you can still make art relevant to some extent and engage with the crowd, as a way to make it a real experience, not just something to be touched. I refer to, for example, The Rothko Chapel (In Houston)… This experience of art viewing is totally obsolete now, where you would just sit on a bench and look at contemporary art for a long time and have these big art epiphanies… That's done. It's more demanding now to pose those questions [of], 'How do I engage my public and in what way?'"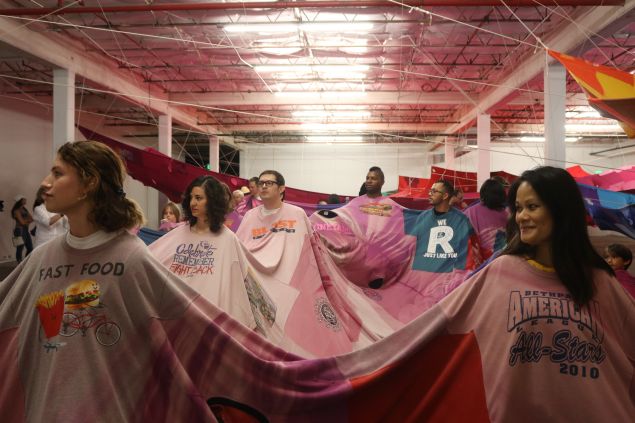 Like the term "experience," "engagement" echoes with implications of both creative and commercial ends, reflected in some of the talent Soluna has invited to town. Commissioned by Soluna to outfit The Crow Collection of Asian Art with soundscapes from room to room, composer Henri Scars Struck's "We Know You've Got Soul" brings these questions to mind. For 25 years, the Grammy-winning Struck has worked with institutions, corporations and brands to infuse some multi-sensory activation into their projects. It's led him to work with artists like De La Soul, Alicia Keys, Madonna and No Doubt and compose countless commissions at behest of the French Ministry of Culture, including an installation with Thierry Dreyfus in Cathedral Notre Dame De Paris.
Struck approached The Crow Collection as a journey the soul takes from life to death, beginning with a samurai's pulse and unfolding in the earthly realms around Arnold Chang and Michael Cherney's exhibition, "Landscape Relativities," a modern, collaborative take on Chinese ink painting, before entering judgement in The Jade Room and eventually journeying to the beyond, where recorded voices read private messages to their loved ones in hushed tones and multiple languages.
"I'm explaining to you what's going on in every room, the metaphoric ideas of my concept, but what's most important for me is what people feel without knowing this whole thing," Struck told the Observer. "I'm very interested in the behavior of people when they hear music or when they smell something. What does it bring into them? What is it triggering in them? The best line I heard from one person that visited was, 'This is the first time in my life that I went into a museum and closed my eyes.'"
Soluna Director Gillian Friedman explained that by providing institutions like The Crow with a platform to exercise these cross-disciplinary opportunities, the community's hunger for variety has revealed itself. "Soluna is also evolving for these institutions to do something that's a little off brand," she said. "The Nasher talks about how they're a sculpture museum, but they look forward to Soluna every year because it's their one chance to do something that's performative."
"As we take this out of its embryonic form and into the next thing, we have to keep an eye on the money," said Martin. "The seed money's gone, so this thing has to stand on its own legs now. The deal that I make with the board is they've got to see this as a core program. This is not a program that's gonna go away if we don't have enough money. It's going to stay here, and we're going to raise money."
"We all push and pull together in a really organic way," added Friedman. "We're finding that a big name does not equal buzz. You can create buzz and excitement by doing something new with an unknown artist that can be just as successful. Dallas is eager for that. We're seeing people come to a good portion of the performances, two or three a week, and trying new things. We didn't see that in years one and two."
"That's the pivot between this year and next year," Martin said. "It's taken us longer than I thought to begin to get the narrative embedded in the folks who are interested in bringing in people from outside of Dallas. This festival can become an economic development catalyst. It's gonna take some time, and the city officials have to begin to see it as that. But that takes time."