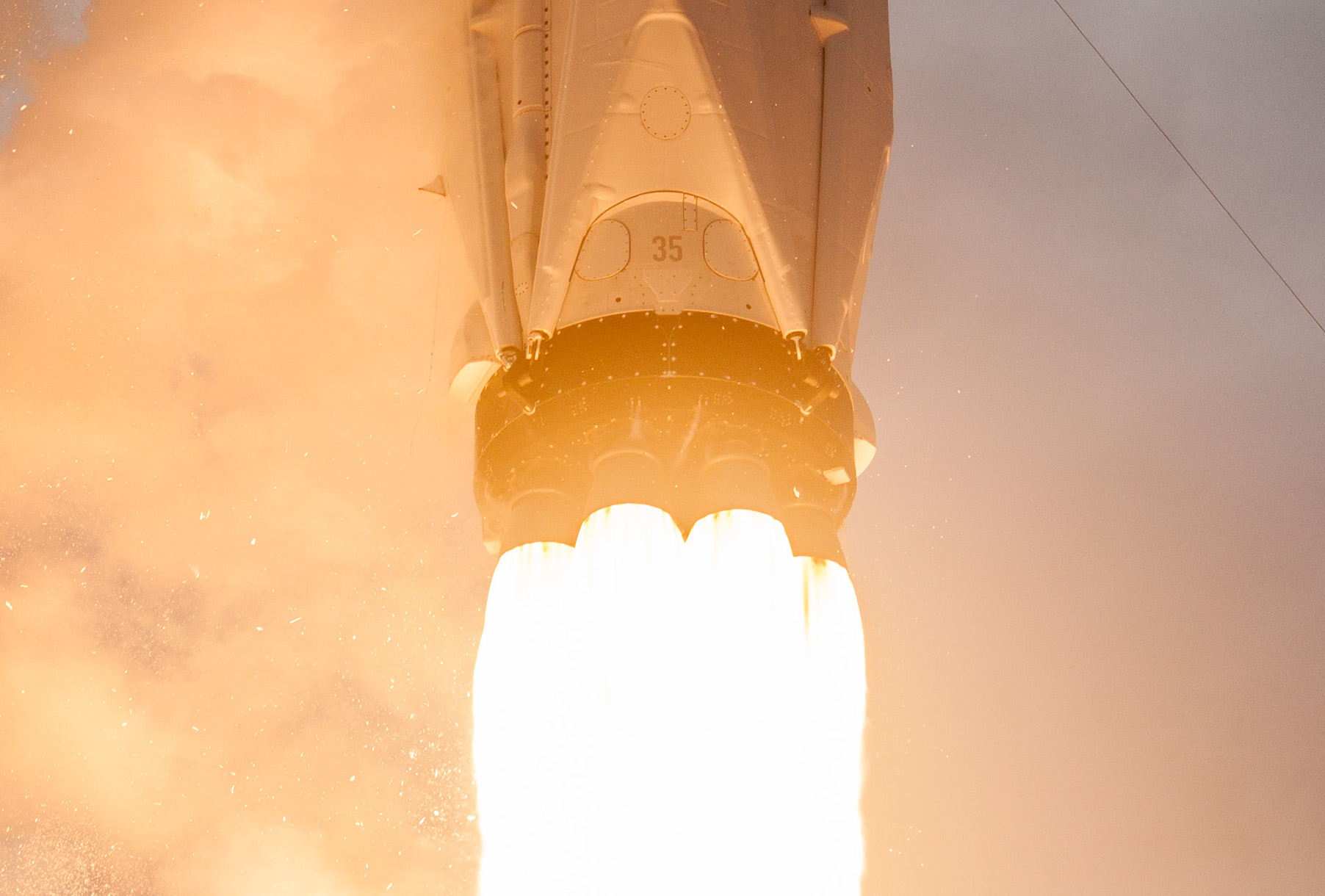 CAPE CANAVERAL, FL–– SpaceX teams at Kennedy Space Center in Florida and Vandenberg Air Force Base in California fired off back-to-back rocket launches this weekend. Both flights were followed by booster landings on the company's twin robotic drone ships parked off opposite coasts. And it all happened within two days. One of those rockets had flown previously, while the other was newly equipped with significantly upgraded flight hardware constructed from titanium.
The first launch occurred last Friday. Bulgaria's first geostationary satellite was launched atop a reusable Falcon 9 rocket. It was the second time SpaceX achieved a reflight of an orbital-class rocket since making the first such history-making launch three months ago. SpaceX founder Elon Musk believes that these landings are starting to become routine, but the nail-biter of a landing after Friday's launch proves otherwise. An hour before liftoff, the CEO tweeted about the possibility of the booster not being recovered…
"Falcon 9 will experience its highest ever reentry force and heat in today's launch," Musk said. "Good chance rocket booster doesn't make it back." The BulgariaSat-1 launch window originally opened at 2:10 PM ET that day but was pushed to 3:10 PM so SpaceX could run "additional ground systems checks." This wouldn't usually mean a possible scrub for the day, but SpaceX had already rescheduled the mission from Monday so they could replace a valve on the payload fairing. The fairing is the nosecone at the top of the rocket that houses and protects the customer payloads.
Minutes after the second-ever reflight delivered the 8,000-pound Bulgarian satellite to a distant orbit, the booster came flying in hot for an uncertain landing. Right before touchdown, SpaceX's live feed cut out. When the picture finally returned showing the Of Course I Still Love You drone ship in the Atlantic, the booster was already standing on it. Loud cheers from SpaceX headquarters in Hawthorne, California can be heard on the live webcast.
"Extra toasty and hit the deck hard (used almost all of the emergency crush core), but otherwise good" tweeted Elon Musk following the touchdown. The rocket didn't land on the drone ship in its usual "x marks the spot" fashion, that leaves it right in the center of the ship. Musk said the "rocket was suddenly slammed sideways right before landing. Heavy gust or something malfunctioned on board." SpaceX will look at the data, but the company is already onto the next launch.
Across the country, just two days after Friday's mission, SpaceX successfully launched 10 satellites for Virginia-based communications company, Iridium, atop a new Falcon 9 rocket.
There was a rare 100% favorable weather forecast for Sunday's Iridium-2 launch. But what was projected to be a sunny California day had become overcast with low-visibility around the 1:25 PM instantaneous launch window.
The west coast drone ship, Just Read the Instructions, had to be moved due to extreme weather. Also, within an hour of the launch, a wayward boat was under the rocket's range and still needed to be cleared out. While this boat didn't cause any real problems, others have caused rocket launches to be rescheduled.
The Iridium-2 launch and multiple satellite deployments in low-Earth orbit were successful. SpaceX then flew home the booster back to sea with a set of shiny new titanium grid fins. These set of four fins act like rocket "wings" and are used to guide the Falcon 9 booster back to Earth with precision. The problem, according to Elon Musk, is that the current Aluminum fins are taken to the limit of how much heat it could withstand. Sometimes, they even catch on fire.
The upgraded fins, resembling a waffle iron with bear trap-like edges, can better withstand the high temperatures of high-velocity reentry and boost aerodynamic performance. "Flying with larger & significantly upgraded hypersonic grid fins," Musk tweeted. "Slightly heavier than shielded aluminum, but more control authority and can be reused indefinitely with no touch ups." The billionaire also said each new fin was cast from large individual pieces of titanium.

SpaceX successfully guided the Falcon 9 booster back to the Just Read the Instructions on Sunday. After the landing, Musk said the "new titanium grid fins worked even better than expected. Should be capable of an indefinite number of flights with no service."
https://www.instagram.com/p/BVxysOlA04j/
SpaceX has a few good reasons to celebrate the completion of its dual missions. The completion marked the quickest turnaround for back-to-back launches by the company. It also marked the 9th launch for SpaceX for 2017. Only seven months into this year, the company has launched more missions than any other single year since its founding.
"This weekend was exciting but it's just the beginning for SpaceX," said former Obama space policy advisor and SpaceX spokesperson, Phil Larson. "They've designed all of their processes and hardware from the beginning with a rapid launch cadence in mind. People think of this as a major milestone weekend, but really, this is just the beginning of what SpaceX is trying to do."
Robin Seemangal has been reporting from the newsroom at NASA's Kennedy Space Center for the last two years for the Observer with by-lines also in Popular Science and Wired Magazine. He does in-depth coverage of SpaceX launches as well as Elon Musk's mission to send humans to Mars. Robin has appeared on BBC, Russia Today, NPR's 'Are We There Yet' Podcast, and radio stations around the world to discuss space exploration.