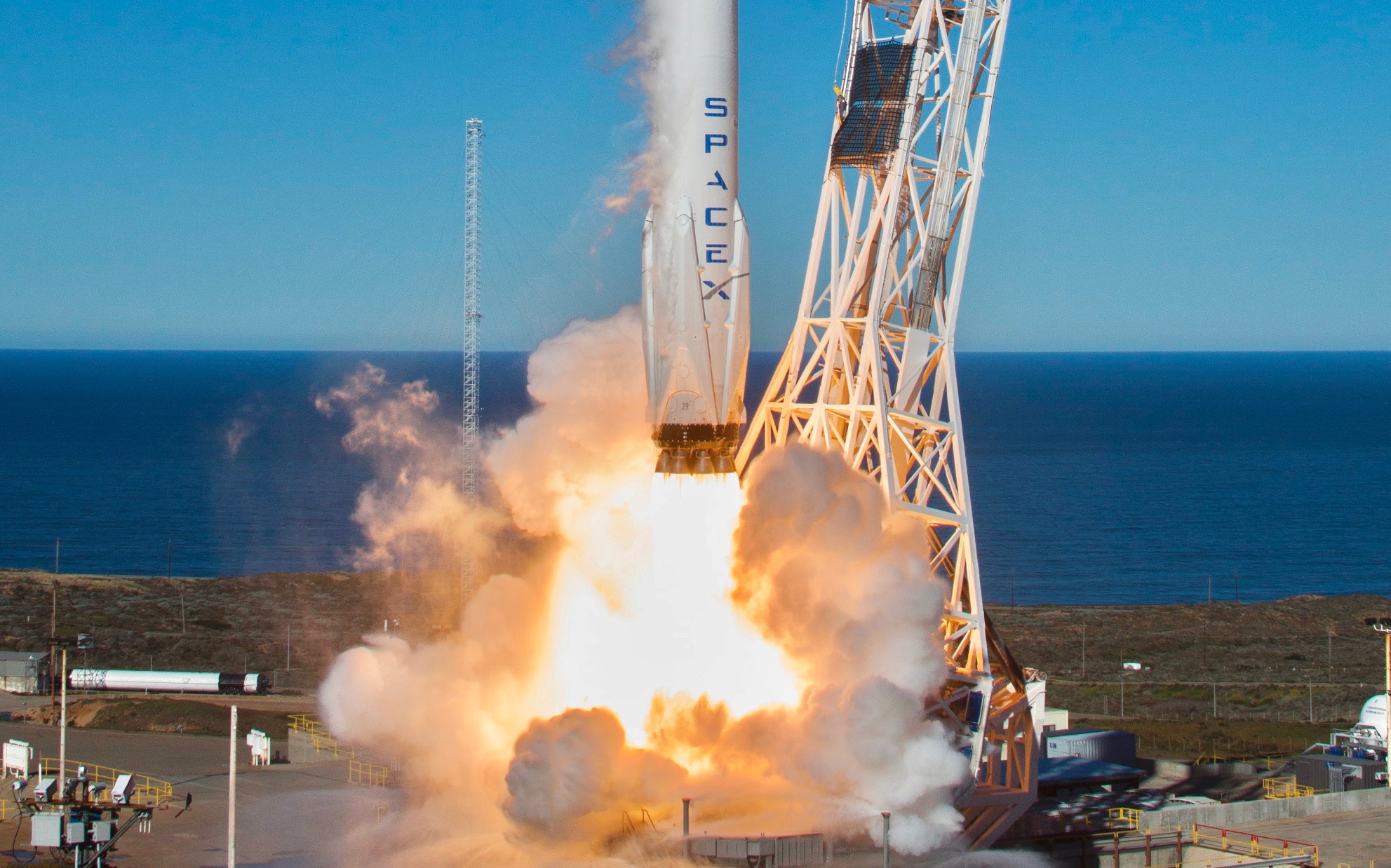 CAPE CANAVERAL, FL—SpaceX has moved its second-ever reflight of a Falcon 9 rocket to Friday June 23rd. This squeezes that mission, BulgariaSat-1, into the same weekend as the Iridium-2 mission, slated to liftoff on Sunday. Both bi-coastal launches will be followed by landings at sea.
The BulgariaSat-1 mission was scheduled to liftoff on Monday atop a "flight-proven" booster but SpaceX decided to hold the launch. CEO Elon Musk tweeted that the spaceflight company will use the time to replace a pneumatic valve on the payload fairing. "It is dual redundant," he said. "But not worth taking a chance." It's normal for there to be multiple tentative dates for a launch like BulgariaSat-1, but test-firings like the one SpaceX conducted last Thursday for this mission sets a more concrete timeline for liftoff.
BulgariaSat-1 is Bulgaria's first geostationary satellite and will provide television and data to parts of Southeastern Europe. SpaceX will launch the satellite from Pad 39A at NASA's Kennedy Space Center now leased by the private spaceflight company. It's the site that hosted Saturn V Moon launches, Space Shuttle flights, and the first reflight on an orbital-class rocket, which SpaceX achieved nearly three months ago.
Liftoff will occur during a launch window that opens for two hours at 2:10 PM ET on Friday. The booster will be flown back to Earth minutes later for a touchdown on the Of Course I Still Love You drone ship–that booster's second sea landing. The BulgariaSat-1 booster was first used earlier this year to launch the Iridium-1 mission from Vandenberg Air Force Base in California and recovered on the company's west coast-based ship, Just Read the Instructions.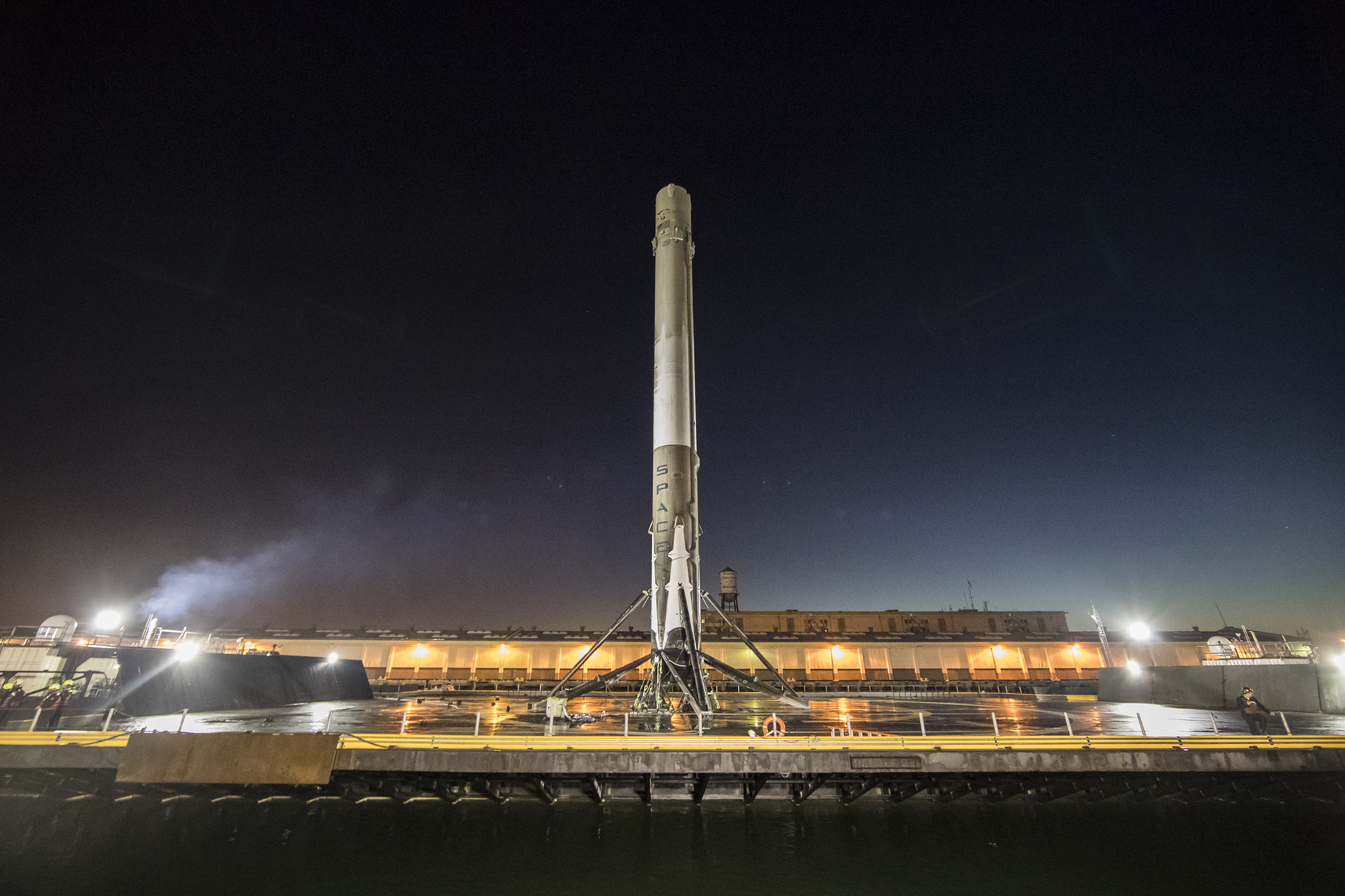 The Iridium-1 mission was a much-anticipated return to flight for SpaceX. They were grounded for four months following an explosion at Launch Complex 40 at Cape Canaveral Air Force Station. A fire ignited inside the rocket's second-stage and destroyed the entire Falcon 9, its payload, and the pad itself. Today, repairs at the site are nearly complete and will host Falcon 9 launches again before the end of the year. SpaceX will then prepare Pad 39A for Falcon Heavy missions and upcoming crewed flights.
Now, a returning customer, Virginia-based Iridium will launch its next payload with SpaceX, also this weekend. On Sunday, just two days after SpaceX takes another step toward its goal of rapid rocket reusability, it plans to launch the Iridium-2 NEXT satellites from its pad on the opposite coast. That payload will take off at 1:24 PM ET atop a brand new Falcon 9 and will be followed by an attempt to recover the booster on the Just Read the Instructions.
A successful hold-down fire of the rocket that will launch Iridium-2 occurred Tuesday afternoon at Vandenberg Air Force base in California. SpaceX will still have to avoid bad weather or any more technical issues before pulling off two launches in 48 hours this weekend. You'll be able to tune into live broadcasts of both missions here.
Robin Seemangal has been reporting from the newsroom at NASA's Kennedy Space Center for the last two years for the Observer with by-lines also in Popular Science and Wired Magazine. He does in-depth coverage of SpaceX launches as well as Elon Musk's mission to send humans to Mars. Robin has appeared on BBC, Russia Today, NPR's 'Are We There Yet' Podcast, and radio stations around the world to discuss space exploration.