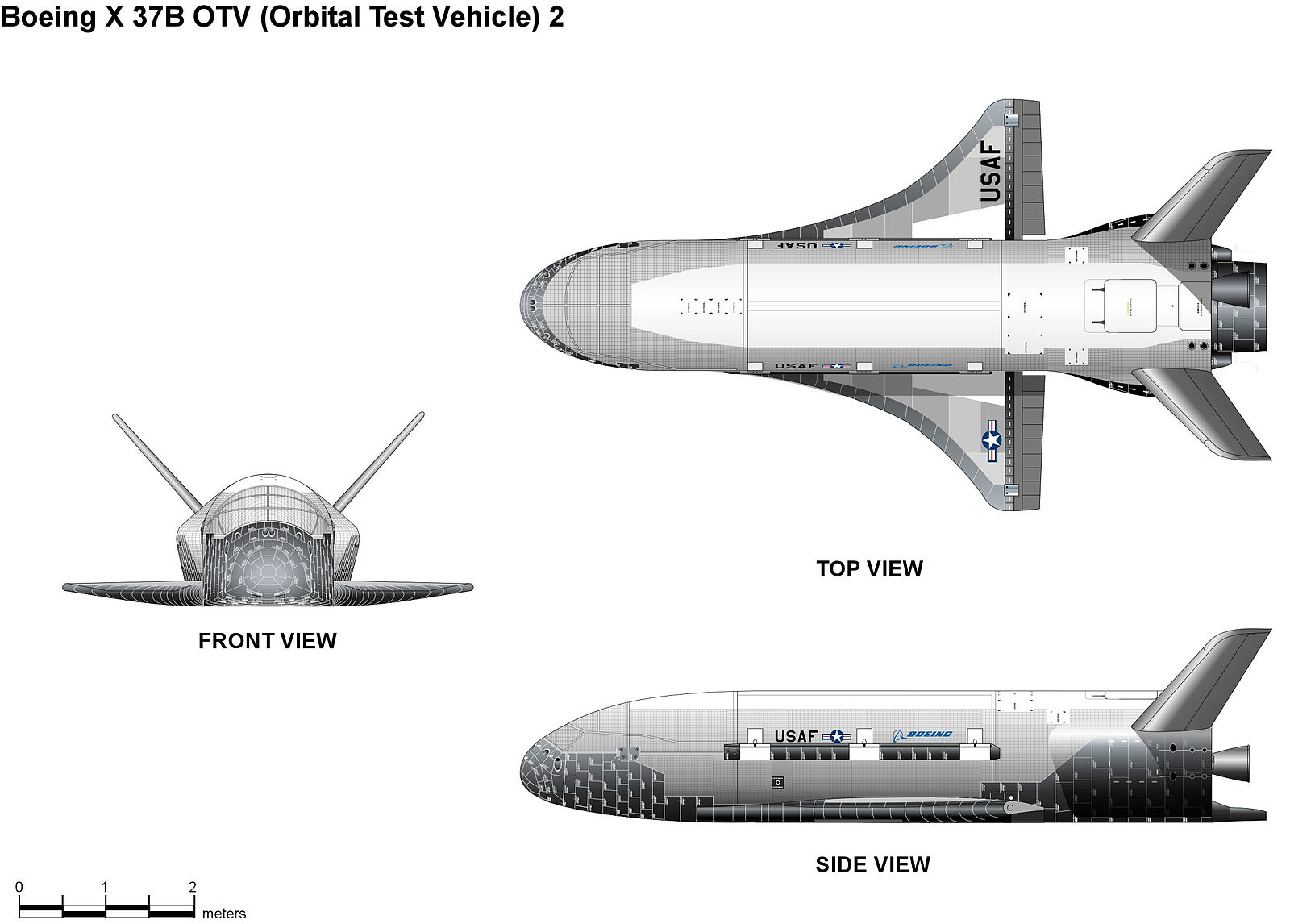 SpaceX will launch its first clandestine mission for the U.S. Air Force in August. The Elon Musk-founded private spaceflight company will deliver the unmanned X-37B spaceplane to orbit atop their Falcon 9 rocket.
The announcement came from Air Force Secretary Heather Wilson during her testimony to the Senate Armed Services Committee on Tuesday. "SpaceX will be sending the next Air Force payload up into space in August," said Wilson according to Reuters. "The X-37B will be going up again on top of a SpaceX launcher."
The X-37B is manufactured by Boeing's Phantom Works Division and was first conceptualized in 1999 by NASA. Originally, the X-37 project was conceived as part of an agency program to build two fixed-wing spacecraft that would test approach and landing procedures and conduct orbital flights. Five years later, the project was transferred from NASA to the Defense Advanced Research Projects Agency (DARPA) where it became classified.
Almost nothing is known about the actual purpose of the X-37B. What we do know is that it could provide further example of the value of reusable spaceflight vehicles that can be launched vertically then land on a runway. Payloads are never revealed. We do know that the cargo area has no more room than the bed of a pickup truck. The X-37B is about 30 feet in length, 10 feet in height, and has a wingspan of 15 feet. It weighs about 11,000 pounds.
An official document from the Air Force states: "Technologies being tested in the program include advanced guidance, navigation and control, thermal protection systems, avionics, high temperature structures and seals, conformal reusable insulation, lightweight electromechanical flight systems, advanced propulsion systems, advanced materials and autonomous orbital flight,
reentry and landing."
Today, there are two X-37B miniature space planes and they are operated by the Air Force Rapid Capabilities Office. The two spacecraft have flown a total of four long-duration classified missions to space. Every X-37B launch so far has been carried out by United Launch Alliance (ULA) aboard their workhorse Atlas V rocket.
ULA is a joint venture between Lockheed Martin and Boeing. SpaceX, who fought hard to fairly bid for these lucrative military contracts, is their primary competitor. SpaceX recently launched a clandestine payload for the National Reconnaissance Office–a spy satellite agency that previously did business exclusively with ULA.
Since the first launch of the X-37B in April of 2010, the Air Force has flown the robotic spacecraft for increasingly longer flights. The first mission saw the plane stay in orbit for 224 days. The second mission that lifted off in March of 2011 doubled that time, landing 468 days after launch. The third mission lasted 674 days.
On May 07, 2017, the X-37B made its first touchdown at the Space Shuttle Landing Facility in Florida after its fourth mission and broke its own long-duration spaceflight record with 718 days in orbit. SpaceX will likely launch the spacecraft from its pad at Launch CompleX 39A at Kennedy Space Center in August. All previous launches of the X-37B have been from nearby Cape Canaveral Air Force Station at ULA's Pad 41. Boeing has repurposed an old Space Shuttle hangar at Kennedy Space Center to house and service their classified spaceplane.
"The X-37B is the first vehicle since NASA's Shuttle Orbiter with the ability to return experiments to Earth for further inspection and analysis," said the Air Force. "But with an on-orbit time of 270 days or greater, the X-37B can stay in space for much longer."