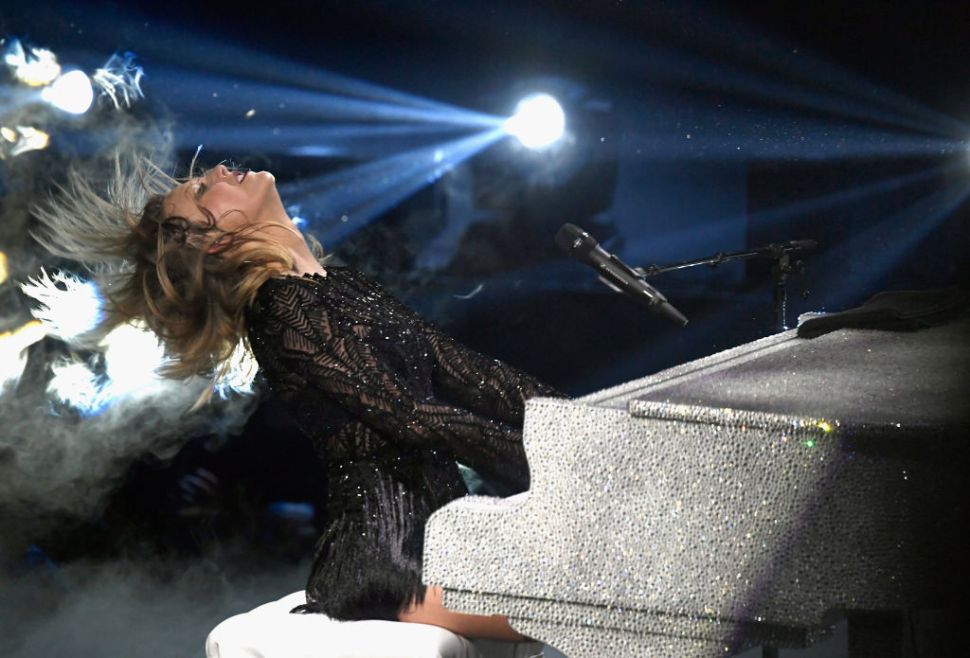 Someone needs to teach artificial intelligence about breakups. This may well be the most critical AI need in digital media today. I'm not joking. And, with the Shakespeare of breakup pop, Taylor Swift, suddenly announcing her full return to streaming music late Thursday night, Spotify in particular really needs to grapple with the dumping blues, deep down in its encoded soul.
I got a message from the music streaming service Thursday that said it had made "Your Summer Rewind" for me. Curious, I opened it up and I could tell immediately the algorithm that made it wasn't much more sophisticated than picking whatever I'd listened to heavily during summers.
One Facebook friend of mine and the marketing director at Huge, Inc, Fern Diaz, saw it differently. She posted that it would be hard to imagine a photo album that could evoke as much nostalgia for her as that playlist did. She wrote that it was "the first thing that has ever made me think that we've finally crossed an important threshold in how much data our apps have."
But what was immediately obvious to this human upon seeing my list was the fact that one listened to something during a summer does not make it a summer track. Some summers aren't that summery in people's real lives.  
The first three songs on my list were songs I had wallowed in the summer of 2014 because they'd become most of a soundtrack to a breakup I'd gone through that spring. I have not entirely quit wallowing in them since. The three songs in question were "French Navy" by Camera Obscura (2009), "Bruises" by Chairlift (2008) and "Don't Carry It All" by The Decemberists (2011).
I wasn't hanging out at barbecues playing these three tunes on loop. I was lying on my bed, staring at the ceiling and repeating to myself over and over again that she was a thousand percent right to go. The only thing she did wrong was not leaving sooner.
Man, Spotify… take me back there!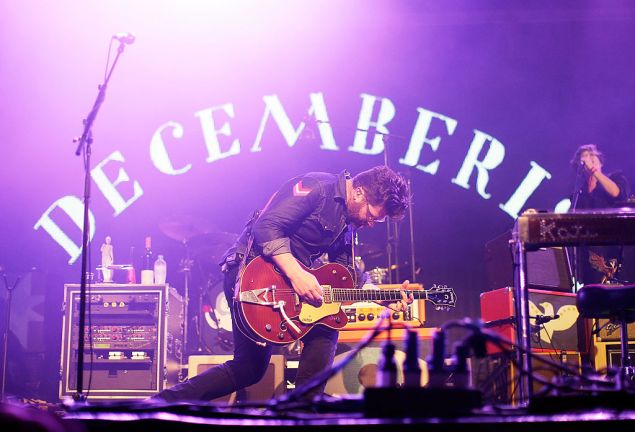 If you're familiar with my three songs, you're probably thinking, "What an incredibly hipster list." Thanks, 'love you.
If you aren't, here you go: The first is an upbeat but forlorn tune about the inevitable end that must come. The second is a saccharine track about someone who keeps pointlessly hurting themselves in an unbalanced romance, underscored by electronic backing beats. The last is a harmonica blasting number that might either be about collective triumph or defiant defeat.
As another friend on Facebook, Kaitlyn, put it, "Just because I listened to a song when it was warm out doesn't mean that it was a fun summer banger that I want to revisit."
These are three songs—especially together, in a row—that on no level belong on any kind of "summer" playlist. Also, mine had a stand-up comedy track on it, too, which is just like: c'mon. That all makes me think that the curator (machine or human) doesn't truly have any conception of what summer and music mean together. It brought to mind something a Google engineer talked about at the WIRED Business Conference on Wednesday.
"Even though the advances that we've seen are amazing for machine learning, they still are fairly brittle," Urs Hölzle said. He builds the company's bajillions of processor racks in all its many server farms. He also told this story about AI and pictures of zebras.
He described how a three year-old can learn to recognize a zebra after you show her a few photos, but a machine will need to see millions before it can spot zebras. But that's not all. He said there are also ways in which you can change a photo of a zebra a tiny bit, in a way a human would not even register, and the computer will no longer be able to recognize a zebra it could have recognized before. Further, he said, you can change the photo so a human couldn't see a zebra at all, but the machine will still somehow see one.
It's bizarre, but it suggests the machine doesn't really understand what a zebra is, it understands how to find clues that get it a virtual pat on the head from its creator, who does know what a zebra is. AI doesn't get zebras.
And Spotify's machines also don't get summer. At least, they don't know how to tell when someone's music choices evidence an inner winter, even as the sun shines. 
Spotify should probably figure out a way to identify mournful listening. How hard can it be? There must be tens of thousands of Spotify users hitting play to meditate on heartbreak at any given moment. In fact, with Tay back on the service, there will probably be a lot of young people who will seek out a breakup just so they can get on the same wavelength of her longing.
And when Spotify does learn how not to aggravate dormant memories of sundered partnerships, I hope its engineers will be good enough to fly down to Menlo Park and show the team at Facebook.