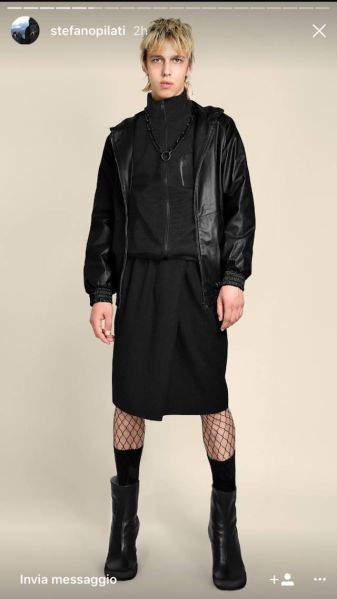 Start your weekend informed with a dispatch on the top fashion news of the moment…
One for all: The former creative director of Ermenegildo Zegna and Yves Saint Laurent, Stefano Pilati took to Instagram to announce his next move: a genderless clothing line. His return was announced via Instagram stories and is reportedly inspired by Berlin, where Pilati is currently based. via Highsnobiety. 
Yahoo'd out: With a very clever post on Instagram, Joe Zee announced that he would be leaving Yahoo Style. The editor-in-chief and executive creative director of the vertical didn't provide any information on why he would be moving on, but he did note in his post that he is "[n]ot closing a chapter, just closing a tab." via Fashionista.
Boys club: With New York Fashion Week Men's just around the corner, a slew of ambassadors have been announced for the stylish week. Expect to see Kelly Oubre Jr., Jon Batiste, Sean O'Pry, Nate Berkus and Jeremiah Brant, Chyno Miranda and Young Paris running around town and sitting in front rows. via WWD.
Granola chic: In a rather surprising move, the decidedly rustic Birkenstock brand made it's debut at Paris Fashion Week. They unveiled 115 new styles on the runway, but the brand's CEO, Oliver Reichert promises they have no plans of going ultra luxe anytime soon. via Nylon. 
Go nude: Christian Louboutin is well aware that nude isn't just one color, which is why the designer has a rainbow of skin tones in his Nude collection. He recently added two new styles and two new shades to the range; now offering seven opportunities to find a tone that compliments your complexion. via Footwear News.
Double dare: The xx have turned their latest music video into a major fashion production. Calvin Klein's chief creative officer, Raf Simons, wardrobed the cast, including Millie Bobby Brown, Paris Jackson, Ashton Sanders, plus models Lulu and Ernesto Cervantes. Meanwhile, photographer Alasdair McLellan shot the whole video. via WWD.