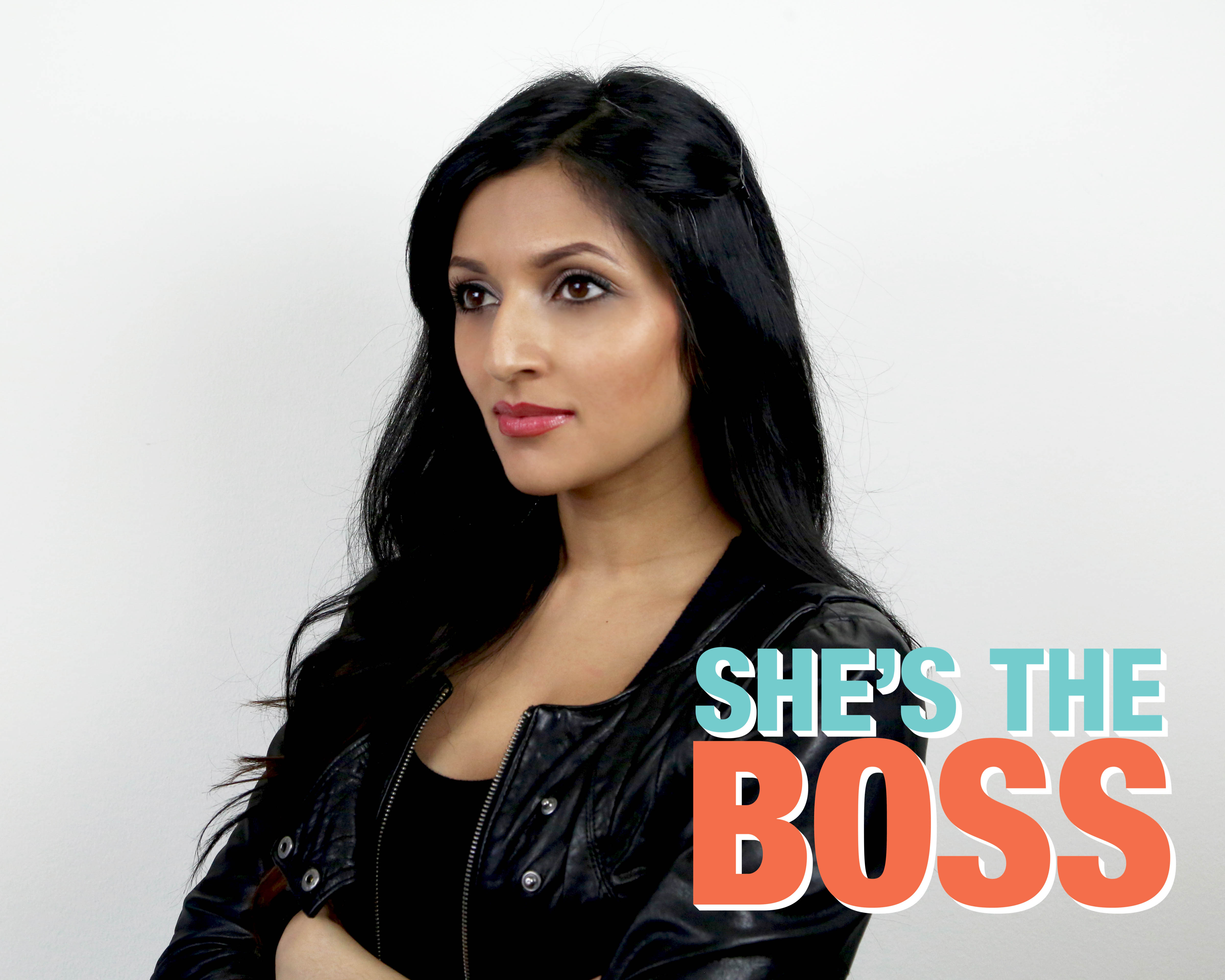 Welcome to She's the Boss, a column spotlighting kickass businesswomen who are making waves as founders. Each week, we'll chat with a different entrepreneur about herself, her business and her thoughts on the issues and challenges women face in the business world.
Jia Wertz worked with top fashion brands from Aldo to Guess before deciding the corporate fashion world wasn't for her. She wanted be in the style world but in a way that would help people, specifically women, too. So she launched Studio 15, which has a 100 percent female team.
Wertz's company revolves around social entrepreneurship and is not only launching trends, but businesses as well. Through nonprofit partnerships, her team is helping spreading female entrepreneurship through the developing world.
We chatted with Wertz about her company and her perspective on being a woman in business.
Can you tell me about your company?

Studio 15 is a fashion brand with a mission to help women in developing countries start their own businesses through a partnership with non-profit organization, Kleos Microfinance Group. We are a 100 percent female team and donate five percent of all proceeds to fund businesses for female entrepreneurs. To date, we have funded 32 businesses in Uganda. We host pop-up shops and fashion events in New York City to take our online experience offline. Our customers love it because it's a fun, immersive experience where they can meet our models, photographers or even watch our next campaign photoshoot live, all while shopping the latest collection. With an average price point of $50 per garment, our focus is on high quality garments at prices that won't break the bank.
We initially launched our beta site in San Francisco back in 2013, and then relocated to New York because there is a much larger fashion market here. Like any startup, we had a lot of of ups and downs in the beginning—some of our biggest challenges in the first couple years were coming up with a solid SEO strategy, finding the right person to assist with our SEO efforts and getting press for the business, not only to spread the word about our brand, but to help with our site visibility on Google. Now that we have been in business for over four years and been able to conquer those issues, I've launched a new venture, The Mastermind Exchange, which is a peer-to-peer advisory group that helps other startups accelerate their growth and avoid the types of mistakes we made in the beginning. We guide founders to the right solutions for their day to day business struggles so they don't have to waste time and money like we did when we were new to the market.
What's your background?

I spent over 15 years working in the corporate fashion world on business development for large brands such as Aldo, bebe, and Guess. I worked on many exciting initiatives over the years such as launching the Kardashians' first fashion line with bebe, working on a runway show at New York Fashion Week and expanding Aldo shoes into new markets. In 2013, after taking a volunteer trip to Uganda, I decided I wanted to take the experience I had in the fashion industry and do more than contribute to a company's bottom line. So I combined my two passions of fashion and philanthropy and launched Studio 15.
What kind of issues do you see women in the industry facing?

In the corporate world, I saw far too often that men have a much easier time getting promotions or being assigned major initiatives. Meanwhile, equally qualified women have to plead their case in order to get the same promotions or project assignments. And unfortunately this is something that, in my experience, I saw both men and some women in high ranking positions subjecting other women to. It's no wonder that of the top 15 mass-market apparel companies on the Fortune 500 list, zero have female CEOs. Female shoppers make up more than 80 percent of the purchase decisions in fashion but only a fraction of the corporate decisions. It's an ironic state of affairs for an industry where women make up the overwhelming majority of the consumer base.
What can be done to solve this and make business better for women?

This was something that really didn't sit well with me, and that's why I've made it a major priority for Studio 15 to partner with other female-founded businesses for our fashion events and support other up-and-coming women in the industry. I think as women, we can do a better job of supporting one another and not seeing each other as competition.
Sophia Nelson, author of The Woman Code, said it best when she said, "From the time we're little girls, we're taught to compete. I need to be prettier, taller, smarter, my hair needs to be straighter, curlier, whatever it is. I need to get the better looking guy. I need to always be better than because we're taught to come from a place of lack as women." On the other hand, men "operate from a sense of, there's this whole pie, and I want my piece, and I don't care if he gets his piece, and maybe we even have to work together to start that business." If we can adapt the way most men treat each other in the workplace, we can help ourselves get much further, whether men get on board or not. Which, of course, is a major issue that needs to be addressed as well.
Is there anything you want to add?

For any startup founders who are looking for affordable solutions to their PR, SEO or other business challenges, they can reach out to us anytime. I am a big advocate of helping others and really love doing it, and would be happy to chat with other entrepreneurs.