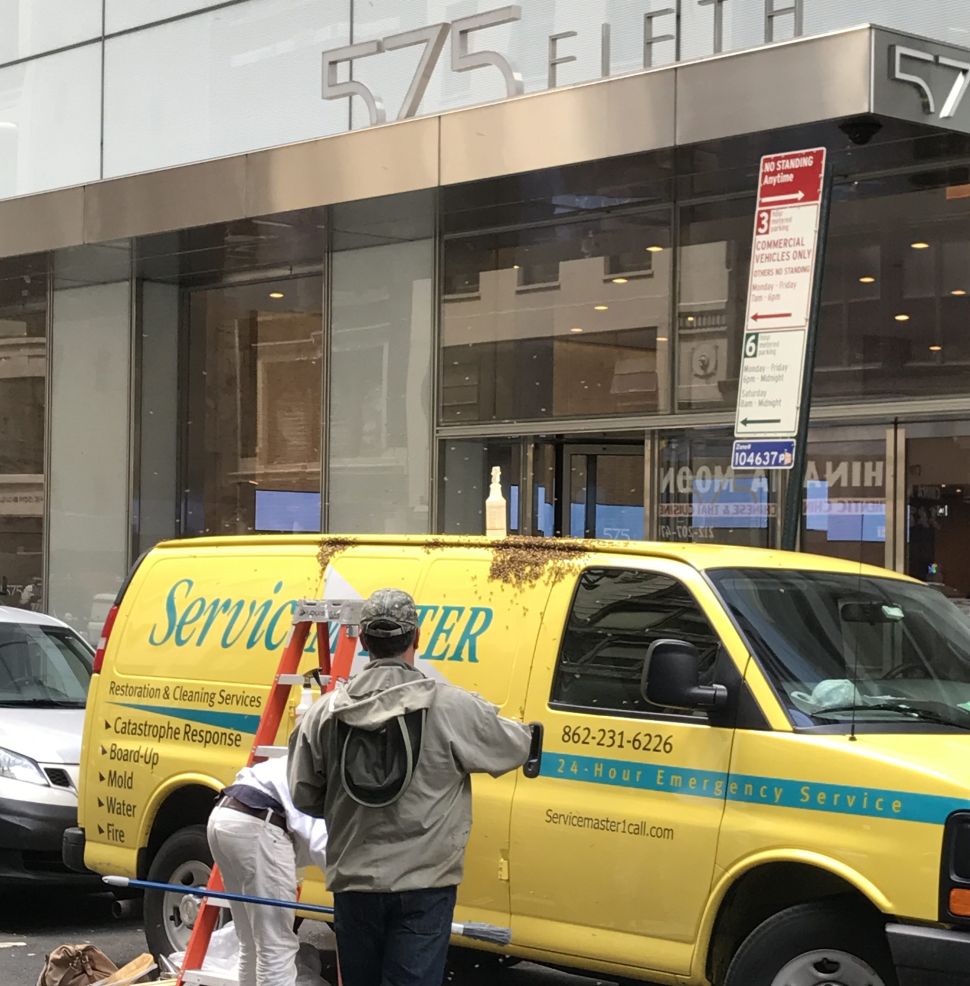 Talk about a sting operation! A busy Midtown Manhattan block—47th Street between Madison and Fifth Avenue—was shut down by the NYPD today because of…a gigantic hive of bees breaking loose. All cars were denied access and made to turn north on Madison as some sort of beekeeper, unprotected, tried to wrangle with the pesky pollinators.
At this time, it is unclear where the bees originated and, perhaps most importantly, if they have been contained. While the outbreak may seem unusual, the New York City Beekeepers Association does offer swarm removal—which is to say, such a service could be more common than we'd think. The Association, "an ever-growing group of beekeepers, bee enthusiasts and honey lovers who live, work and pollinate in the greatest city in the world," also offers a $200 four-session, 12-hour course on Urban Beekeeping 101.
According to The New York Post, a similar swarm of bees landed on London last month. In May, Jessica Chrustic, an independent beekeeper and educator in New York City, told the Post that urban bees are "really unlikely to bother anyone because they're in quite a vulnerable state." On the loose like this, she explained, bees aren't in an offensive mode—as they're not trying to protect the queen. Instead, they're focused on finding a new home. Sure enough, nobody was stung in London. Today in New York, the casualties are TBD.