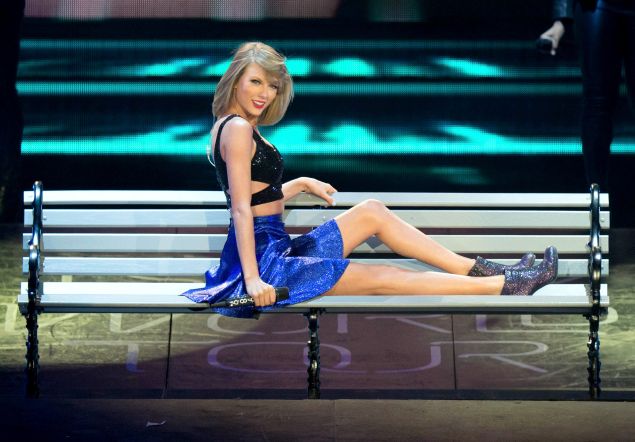 It's the beginning of summer, which means it's time for Taylor Swift to debut a new boyfriend. Last year it was Tom Hiddleston, the year before that it was Calvin Harris. There were quite a few in between, but who could forget about her three month long relationship in 2012 with Conor Kennedy, who, in case you were wondering, is turning 23 this summer.
This year, it's British (aspiring) actor Joe Alwyn. For a while, they were keeping their relationship under wraps, with Swift wearing disguises while visiting her new boyfriend in London. But now with the warmer weather, it's time to go public—sort of, anyway. The duo are now spending some time in the States; more specifically, they spent a low-key weekend in Swift's adopted hometown of Nashville. The two reportedly stayed at Swift's mom's house, where they ordered in, had a photoshoot and maybe met a few #squad members.
And now that they're out in the open, it seems Swift is actually taking a page out of her brief relationship with Kennedy, at least in terms of her real estate moves. Remember when Swift bought a house in Hyannis Port near the Kennedy compound? She subsequently sold the home at a profit, after the break-up, and she later told Vanity Fair, "People say that about me, that I apparently buy houses near every boy I like—that's a thing that I apparently do…If I like you I will apparently buy up the real estate market just to freak you out so you leave me."
Sure, Swift might have been joking, but that doesn't seem to have stopped her from continuing on her real estate spree, as she is apparently shopping around for a place in London, near Alwyn. Swift has reportedly been renting a place in North London, and is now looking for more permanent lodgings in the Chelsea area. She's not exactly bargain hunting, as the homes Swift has been eyeing have price tags up to about $22 million.
Perhaps it's because Swift wants the two to have some privacy, as Alwyn said in February this year he was still living at home with his mother in England.
This isn't the first time Swift has been rumored to be checking out luxe real estate across the pond. She was said to be considering a home in London shortly after she stopped seeing Harry Styles. While Swift didn't end up completing that purchase, her ex did recently buy a home in Tribeca, near Swift's duplex penthouse.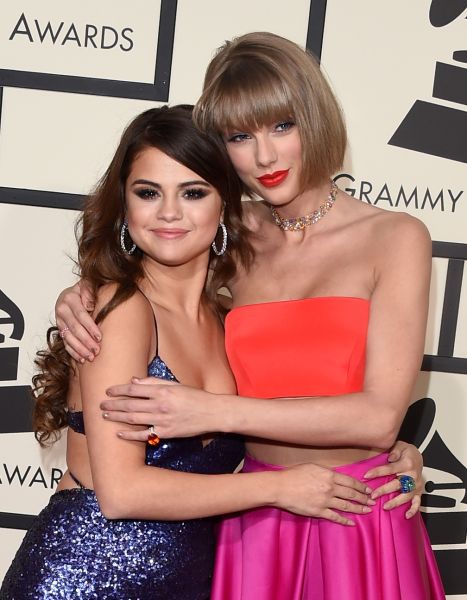 As for Alwyn, it seems he already has Swift's pal Selena Gomez's approval. When Gomez was asked about Swift's rumored new boyfriend, she recently said "if my friends are happy, that makes me happy. That's all I care about…It's been a good time." We're hoping this means a potential double date with Gomez, the Weeknd, Swift and Alwyn is on the horizon.