As anyone who's forayed into the world of online dating knows, writing a catchy profile is really hard. After all, how can you dilute the complex mesh of thoughts and feelings that make up your being into a few sentences to entice your preferred sex?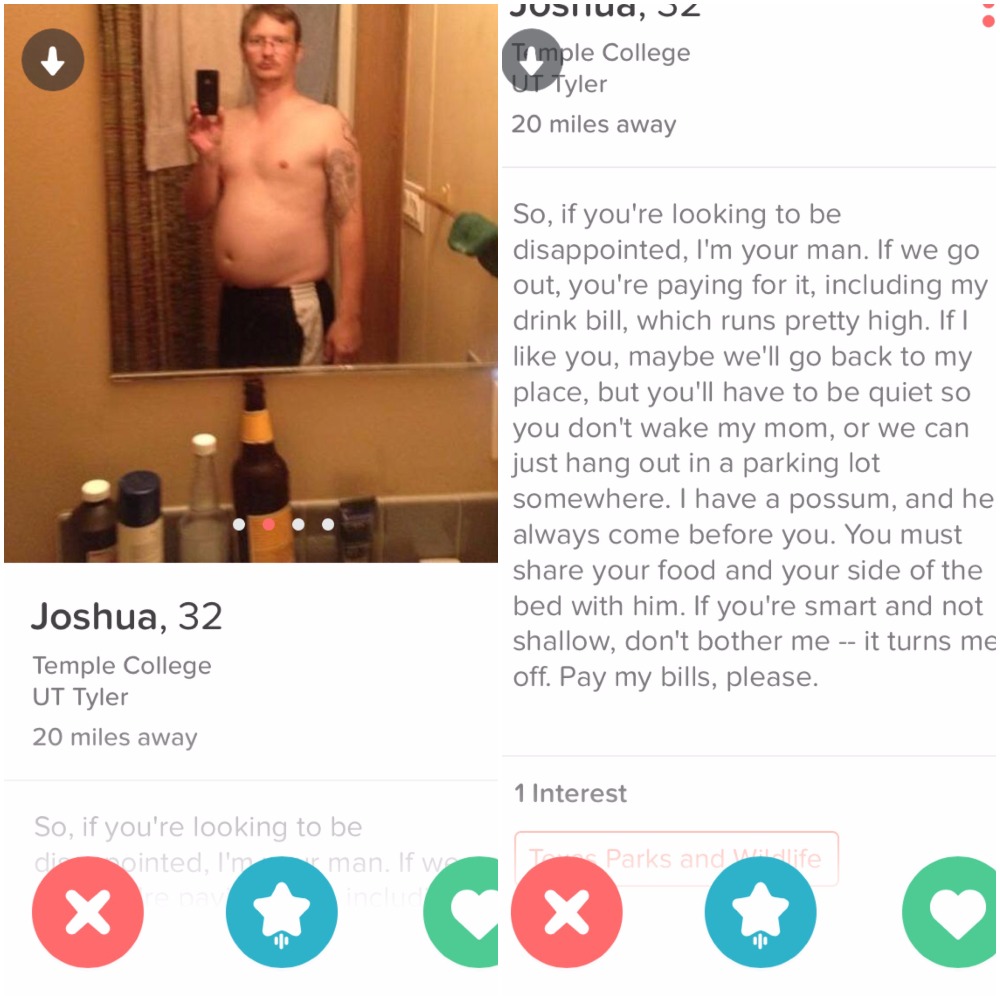 While online dating may be new, singles ads have been around for a long time, and if you think finding love is uniquely difficult in today's world, all you have to do is look at this incredible dating profile from 1865 to realize it's always been a rough process:
Let's break this down. First of all, it is super offensive but also kind of amazing that the headline that the newspaper chose for this poetry was, "CHANCE FOR A SPINSTER." Definitely telling my male friends to try that one on Tinder.
Next, let's look at the first line of this lonely heart's description, "I am eighteen years old, have a good set of teeth, and…" Wait, stop right there. You have a good set of teeth? SOLD.
Also, the poor lad is only 18 and already looking for a wife, because that's what people did back then if they wanted to have sex. And you thought you had it rough.
Next, he says that he believes in "Andy Johnson, the star-spangled banner, and the 4th of July." By Andy, I assume he means "Andrew Johnson," who was the president at the time (after Lincoln's assassination) and who bears a striking resemblance to Tommy Lee Jones.
All of which is to say: our boy's a patriot! Now, next he outlines what kind of assets you can expect to acquire if you were to become betrothed. This includes 18 acres of fertile land, 10 of which has already been seeded (some subliminal sexual imagery coming in here).
Not only that, but his crops are fresh. According to the profile, his "buckwheat looks first-rate, and the oats and potatoes are bully." So what he's saying, ladies, is he knows how to plough 😉
He's also got nine sheep, a two-year-old bull, two heifers, AND a house and a barn. I am not an expert on the economics of the very beginning of The Gilded Age, but this guys seems LOADED.
Plus, he's a romantic. He concludes his profile with something that actually comes across as quite poignant:
"I want to get married. I want to buy bread-and-butter, hoop skirts, and waterfalls for some person of the female persuasion during life."
Damn, that's sweet. Why can't I get a man who just wants to buy me hoop skirts and waterfalls? It certainly beats, "Girl, if you're flirty I'm down to get dirty."
To be honest, fellas, men could learn a lot from this short-and-sweet self-advertisement. Here's what a modern-day version would sound like:
"I am 35 years old and own a nice head of hair. I own a loft in Bushwick, a flat-screen TV, and a NES classic edition console. I have a two-year-old dog and a seven-year-old cat. A few years ago, I launched a start-up that has flourished into a successful business, finally giving me the time for a serious relationship. I want someone to share life's adventures with, someone to go with to caves in Iceland and balls in Vienna and star-gazing on the Caspian sea. That's what life is all about for me."