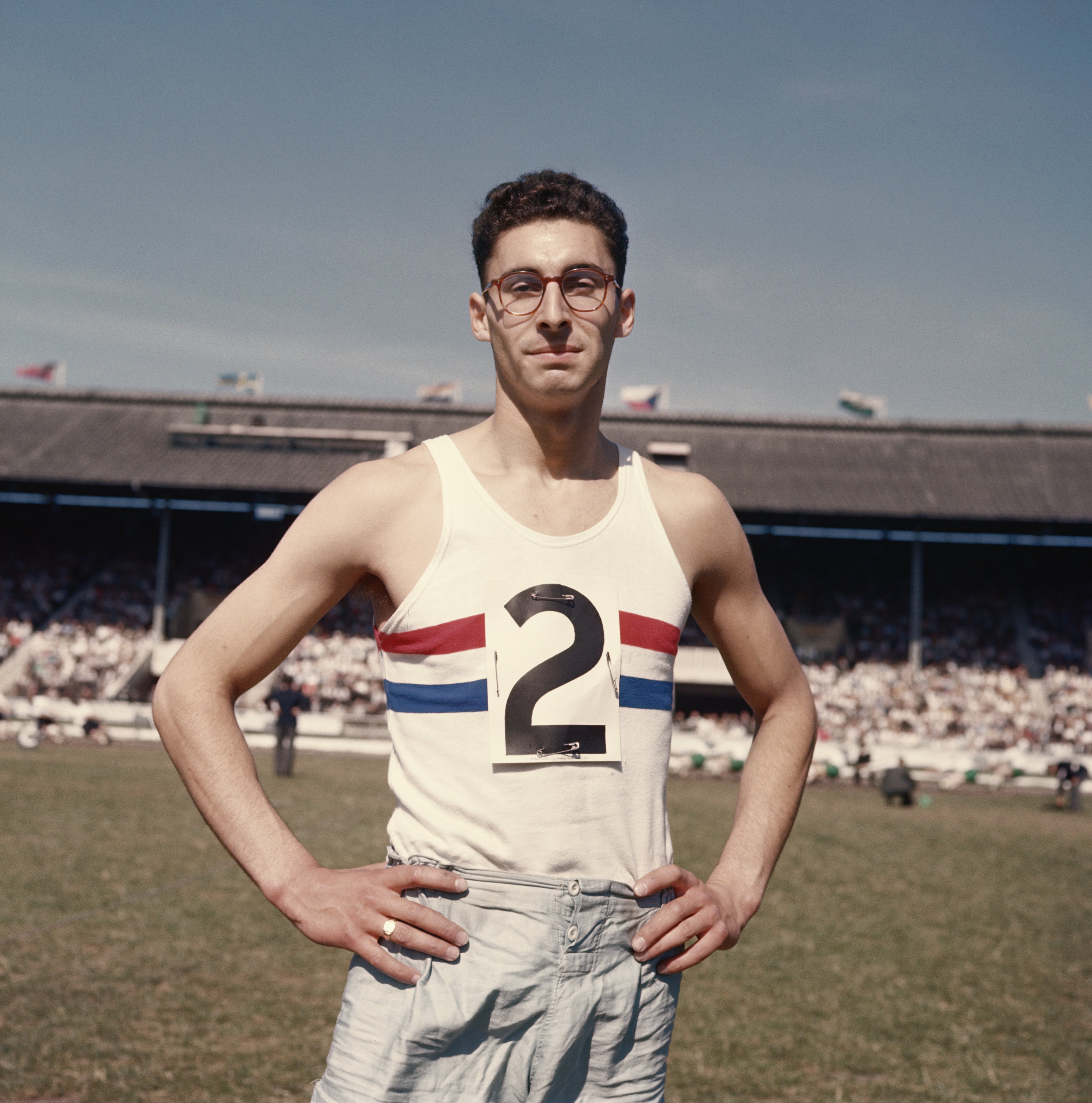 As someone who's worn glasses for almost two decades, I have never been able to successfully workout with them. They fall off during yoga, even in the comfort of my own home, and bounce around during anything even vaguely athletic. But Silhouette, the brand best known for their lightweight, frameless glasses spotted on Brad Pitt, Patrick Dempsey and Cate Blanchett, and officially worn by NASA, swears their frameless glasses are easy to exercise in.
I chatted with Kristen McLaughlin at Silhouette to find out how it's possible to wear glasses while working out, without the usual slippage. She explained that since the materials they use are different, including specialty polymer and high-tech, hypoallergenic titanium, they're more flexible and durable than typical glasses. As in, they won't fall off your face during Downward Dog. But even if they do, they're still safe. 
Because of the light materials (their glasses typically weigh the amount of three paper clips), they refuse to budge once they're on your news. "Heaviness of design and materials make the eyewear slip down the bridge of your nose. This can be so annoying when someone is exercising and may sweat," McLaughlin explained, adding that other glasses might slip off because they lose their elasticity over time.
The full workout experience requires wearing their rimless frames for the best possible experience. And while that shape certainly hasn't been the nist popular style in years past, largely owed to Warby Parker's heavy, thick frames, McLaughlin swears it's now here to stay. She explained the plethora of rimless styles actually give people more chances to customize, as they can choose the right shape for their face, instead of the same Warby frame everyone's always wearing on the L-train.
But if the rimless frames don't appeal, there's always another option. The brand recently launched the 18-karat gold Atelier Collection. They've created a completely bespoke frame, with diamonds, rubies, sapphires and precious woods. You might not want to wear this particular pair to wear to the gym, though, and you certainly wouldn't want to leave them in a locker.