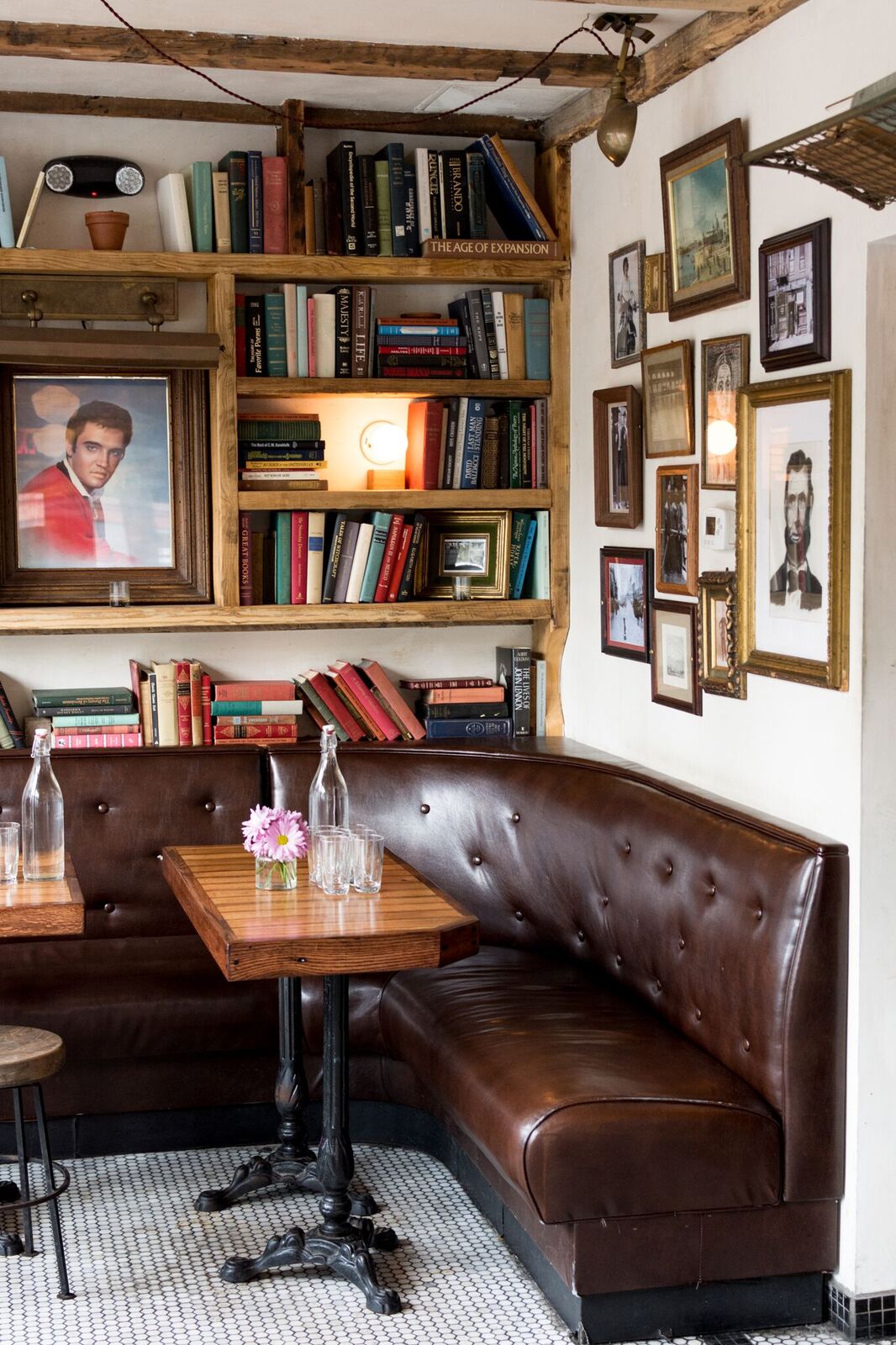 Summer means it's time to bust out Bumble in hopes of finding someone before hibernation begins yet again—because we all know it's much harder to find a partner during peak cuffing season. Whether you've been dating someone for a few months and are tired of old standbys, or are looking for a new place to grab first date drinks (sorry, Master of None), date night destinations aren't as plentiful as one would think, especially if you actually want to be able to hear your suitor speak.
These spots offer the opportunity to have a conversation, without running into everyone else you've swiped by on an app, all while sipping on specialty drinks.
For a first app date: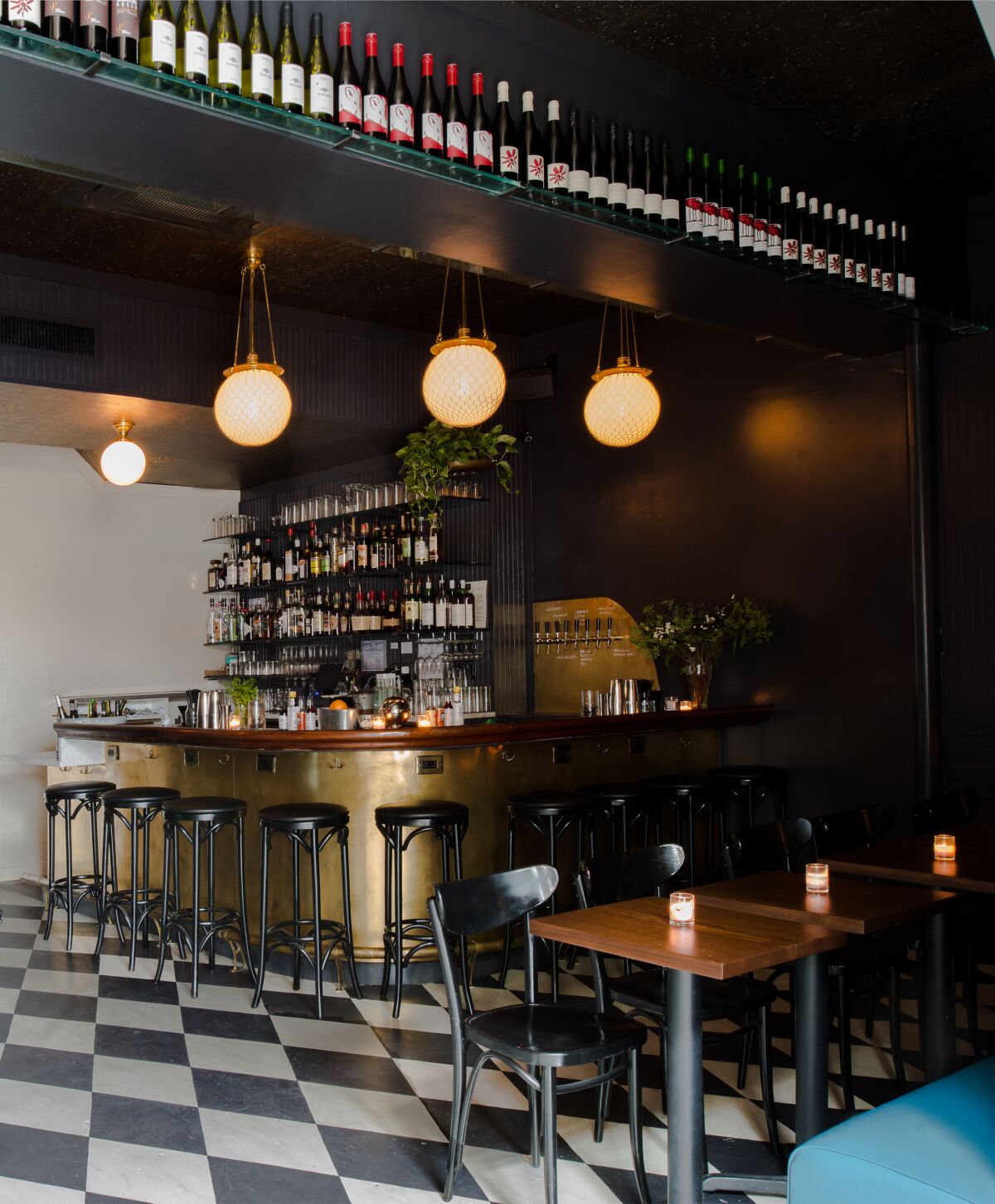 Looking for a cozy bar that's not quite a dive, but actually has cute bathrooms? Searching for inventive drinks, without requiring a mixologist in a man bun to make them? Try Williamsburg's Little King, where you won't have to ask what's in every single drink and potentially embarrass yourself in front of a brand new date. The Brooklyn bar is quiet enough that you can hold a conversation, and there are even cheese plates and other light bites, which are perfect for soaking up all that alcohol. Start with the King Pimm, their summertime-friendly take on the Pimm's Cup, move on to whatever specialty cocktail is on tap and then split the small plates.
For a second date: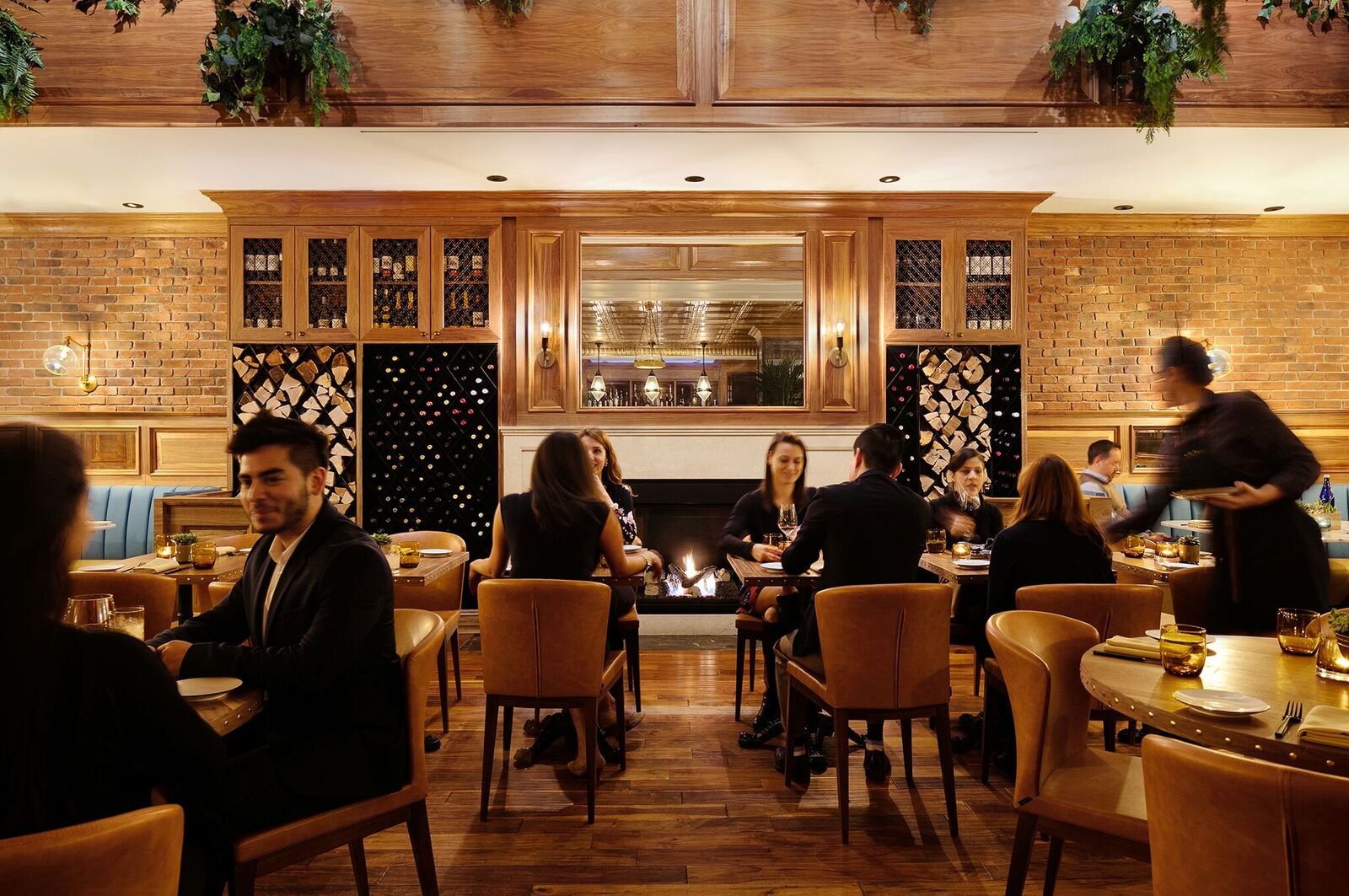 Society Cafe has everything you need for a perfect second date. Simply meet at the bar for cocktails, and if all is going well, grab dinner. The Greenwich Village restaurant is located towards the back of the Walker Hotel, so it feels tucked away from the rest of the city. The chef personally gathers ingredients at the nearby Union Square Green Market, so every dish is as fresh as you'd expect. The fresh fare isn't all super healthy—some of the more decadent offerings include burrata and their homemade pasta. However, there are plenty of vegetarian and vegan dishes, so you can stealthily let your date know about your dietary restrictions.
For the late night meet-up: 
Looking to impress a sophisticated date, by taking them to the city's latest hot spot? Try et al, the downtown brainchild of Damion Luaiye, who was previously the creative director at the Rose Bar. Expect a a strict velvet rope policy, though, making it best to know your date before you arrive. It's best for those who are looking for a touch of exclusivity, without nightclub vibes.
For a brunch date: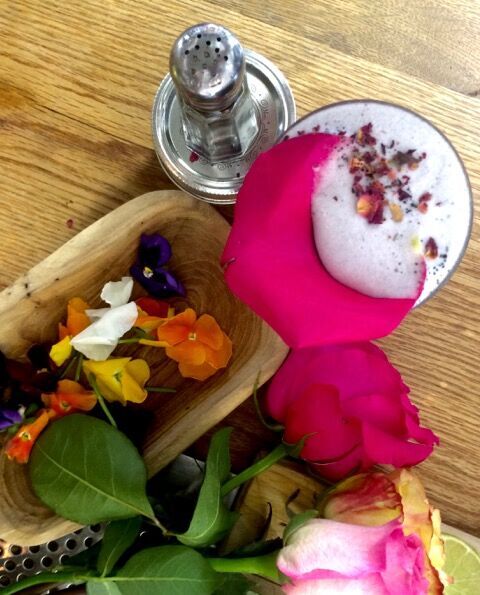 Looking for a brunch spot in the city that won't have an hour-long wait for a plate of avocado toast? Goodnight Sonny might be one of the only places in all of Manhattan that's not excessively crowded at noon on a Sunday, but still provides all of the same offerings you've come to expect, along with plenty of cocktails. Who needs mimosas when you could have a fruity cocktail topped with rose petals? All of the drinks are Instagram-worthy, which makes it far more acceptable to consume hard liquor in the morning.