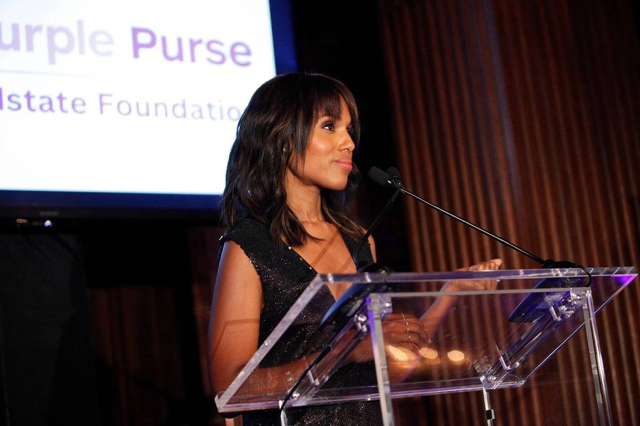 Girl power is the flavor of 2017. We've seen it at the Women's Marches (which are among the largest marches in the history of America), we've seen it in the recent graduating class of NASA Astronauts, where half were women, and we've seen it in the plethora of powerful women creating and forging their own Seat at the Table. The female voice is becoming louder, stronger and more prevalent. And there's no better place for that voice to be heard than at the Forbes Women Summit, an annual event that brings together a key group of influential women's right activists and gives them a platform to inspire and create change.
Lending her voice to the movement is Emmy-nominated actress, Kerry Washington, who took to the stage to discuss her work with the Allstate Foundation, specifically with their annual Purple Purse Challenge. Kerry works with the foundation to create a purple bag every year; this year, the bag was designed in partnership with Aquatalia. Purple is the universal color of domestic violence awareness and a bag is a symbol of where a woman keeps her financial domain. The money raised from her design goes towards teaching women how to save and make money, so they are able to safely leave abusive relationships, regardless of their financial situation.
"I had never heard of financial abuse, but it's any time a woman's access to money, credit cards, transportation is threatened. It is present in 99 percent of domestic violence situations. It's the number one reason that women stay in abusive relationships, because they feel like they can't take care of themselves financially," the actress explained.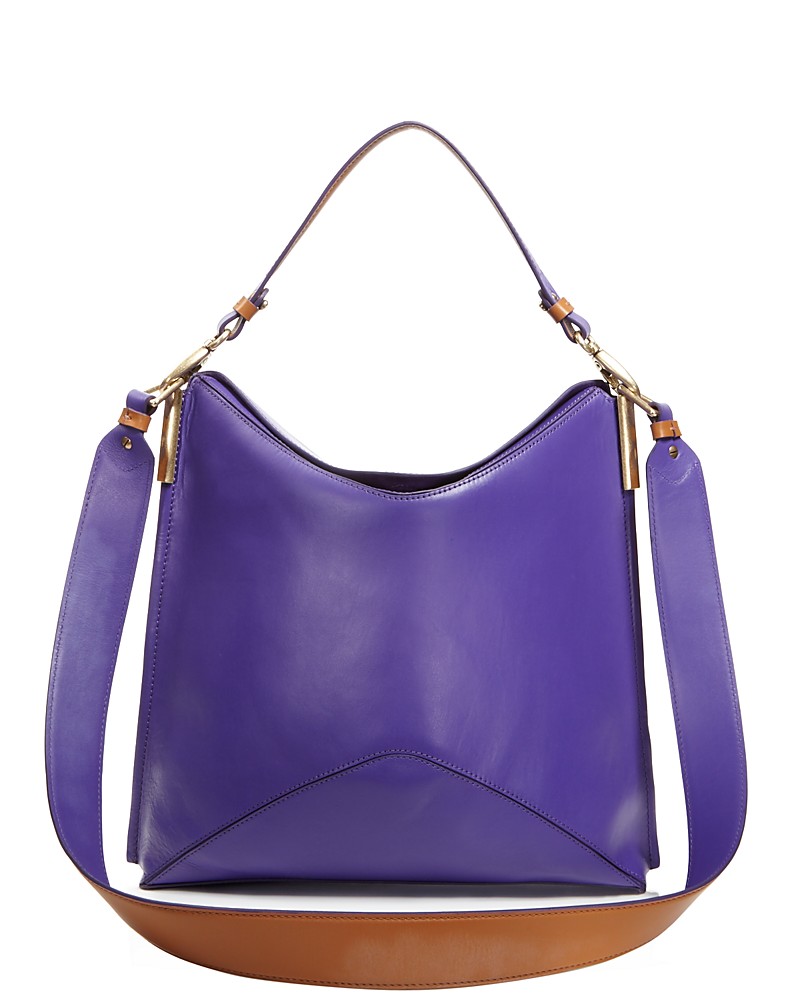 Recognizing the power of her position, the actress wanted to combine her love of fighting for women empowerment and ending the abuse against women with her love of fashion. She acknowledged that she was in a privileged position to spark change for women and use her voice, and platform, to help females trapped in unhealthy, controlling and abusive relationships.
"Designing this purse gives us an easy way to talk about a difficult issue. I realized that by doing this I could have a real, tangible impact on changing, and saving, women's lives."
She told the predominately female audience the story of a woman who relied heavily on the Allstate Foundation. She would take cash and roll it into tampon tubes, because she knew it was the one place her husband wouldn't look. Once she had saved enough money for her and her children to escape, she did. She had the knowledge and resources to do this because of the foundation's work.
In the words of Ms. Washington, "She became free and had her voice back."
Joining the actress on the stage was Cecile Richards, President of Planned Parenthood, and Janet Mock, Advocate and Author of Redefining Realness & Surpassing Certainty. Richards spoke of how proud she was of the women's movement, particularly in today's political climate, and stressed the significance of women making up over half of America's population. The passion feminist stressed that women must realize this fact and only when they do will "…we truly be able to change the direction of this country."
Additionally, Janet Mock stressed how the issue of equality doesn't merely focus on just women's rights, but rather it had to do with the rights of all human beings. The transgender activist emphasized how the concept of equality shouldn't just boil down to gender, it should be a compilation of empathy, acceptance and justice.