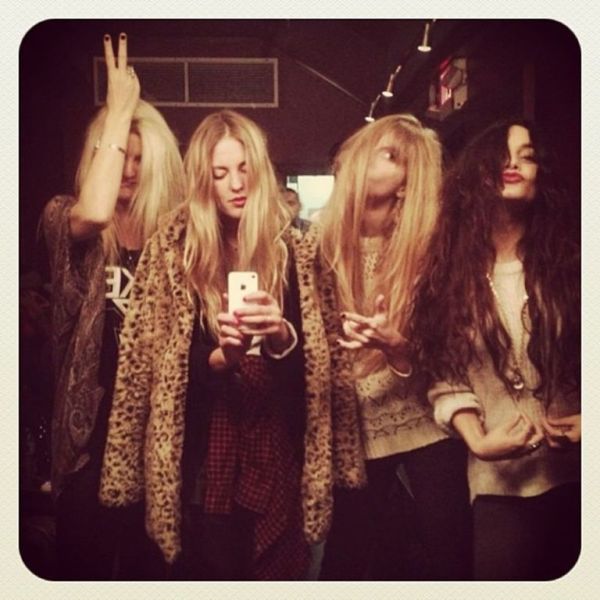 When the rather famous crew of Kendall Jenner, Hailey Baldwin and Selena Gomez were seen congregating on the streets of New York on June 4, it was assumed that they were en route to a trendy, hotspot destination, likely located somewhere south of 14th Street. Were they heading to Soho House? Maybe Nobu? What about the celeb hangout, The Bowery Hotel? Or maybe just to see Taylor Swift? Actually, none of the aforementioned hot spots are the correct answer. Instead, the famous crowd was going to church.
It's not quite what anyone expected, but church has become young Hollywood's new favorite haunt. And there's one church in particular that seems to be attracting young A-listers. The new place to be is Hillsong, an evangelical church founded in Australia in 1983 by Brian and Bobbie Houston. It established itself in America in 2010 and has garnered an unlikely celebrity fan base, along with over one million Instagram followers, a top-ten single and its own documentary film.
Hillsong NYC's Pastor Carl Lentz is a longtime friend of Justin Bieber and they're regularly photographed frolicking about on the streets of New York together. Biebs even attended a Hillsong service with his rumored-ex flame, Kourtney Kardashian. Meanwhile another of his ex's, Hailey Baldwin, went to the extent of getting a tattoo saying 'PRAY' inked on her hands. If this whole set-up wasn't strangely entwined enough, it was Hailey's best friend and Kourtney's half-sister, Kendall Jenner, that designed the religious tattoo.
The newest So You Think You Can Dance judge, Vanessa Hudgens, also regularly takes to social media to document her trips to Hillsong LA.
And while the Millennial Missionaries sure are doing their bit to up the style rankings of christianity, it's their best friends, the Kardashian klan who are really giving church its mojo back. While the famous family are advocates and regular attendees of Hillsong, their preferred place of worship is the church that Kris Jenner is very involved in. It also costs $1,000 per month. The previously-named, Life Change Church, was rebranded under Jenner's ownership as the California Community Church. We're now taking bets on how long it takes before it becomes the Kalifornia Kommunity Khurch.
Whether it's shameless self promotion, or a genuine faith, seeing a slew of Hollywood's "it" guys and dolls attending church, as opposed to stumbling out of a club bleary-eyed, is doing wonders for resurrecting the stigma surrounding faith. However if your intention for attending a sermon is to get a Snapchat with Biebs or an Instagram with Kendall, you should just keep on praying.